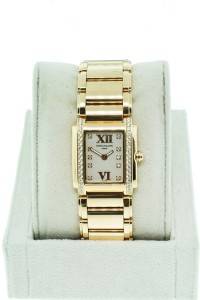 Patek Philippe, the luxury Swiss watch manufacturer, has a long and involved history—from inception to its roles within the luxury watch industry today.
According to information from interwatches.com:
" Antoni Norbert de Patek was a brave and intelligent soldier who took part in the Polish rebellion against Russian domination in 1830. Once the rebellion ended, Patek and others were forced to leave Poland and it was in 1833 when this man settled down in Switzerland."
Wikipedia says "…Patek started making pocket watches in 1839 in Geneva, along with fellow Czech migrant Franciszek Czapek. They separated in 1844, and in 1845 Patek joined with the French watchmaker Adrien Philippe, inventor of the keyless winding mechanism. Patek Philippe & Co was founded in 1851."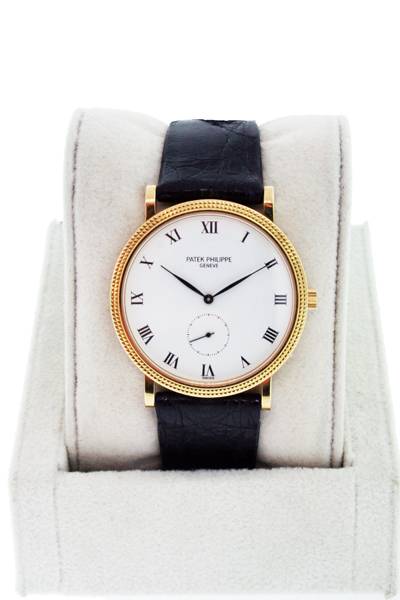 To this day, Patek Philippe timepieces are made by hand, and all mechanisms and facets are designed and manufactured within the company to guarantee the finest craftsmanship—with methods passed down through the generations. The company holds over 70 watch-making related patents, having also produced a watch called the Calibre 89, a watch that utilized over 2,000 individual parts and took over 5 years to research.
Patek.com ends the story with "…In 1932, the company was purchased by two brothers, Charles and Jean Stern, owners of  a fine dial manufacture in Geneva. Since then, "Patek Philippe S.A." remains a family owned firm."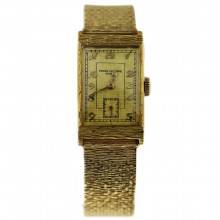 The average Patek Philippe watch goes for roughly $17,000, being noted as a status symbol in most cultures. The wrists of many celebrities and political figures are adorned with Patek Philippe, including Queen Victoria in 1851,  Brad Pitt, John Mayer, and Ringo Star—FDR even gave the Dalai Lama a Patek Philippe watch as a gift once.
In 2009, the company presidency was officially transferred from the 3rd to 4th generation. Thierry Stern became president and his father Philippe Stern, Honorary president.
Patek Philippe watches retain their value extremely well, benefiting their owners when they desire to sell or trade Patek Philippe watches. The company remains true to its craft of producing top quality handmade luxury timepieces that withstand generations.