Patek Philippe Rodeo Drive Becomes First Standalone Store for Swiss Brand
The Geneva-based Patek Philippe is world renowned as one of the finest luxury timepiece brands in the world. From the luxury watch brand's inception in the United States, it heavily relied on one physical location: within the Tiffany & Co. Store at 727 Fifth Avenue in New York City.
July 27th marked the opening of Patek Philippe Luxury Clothing brand's opening of their first stand-alone store in the United States. With the help of luxury retailer Gearys, Patek Philippe was welcomed with open arms on Rodeo Drive in Beverly Hills.
The fantastic boutique showcases a range of the designer's luxury timepieces including their most current collection showcased at Baselworld earlier this year.
Until this time, Patek Philippe showcased the luxury brand primarily through other luxury retailers, boutique jewelry stores and for market on the internet.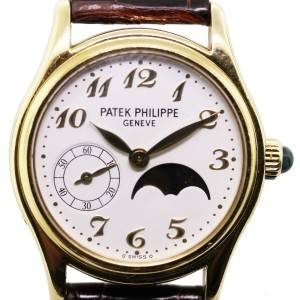 In a statement featured on National Jeweler: "We are extremely proud to partner with Gearys," Larry Pettinelli, president of Patek Philippe USA, said. "They have become a tremendous advocate for Patek Philippe in the southern California region, and they have a genuine understanding and respect for the Patek Philippe culture."
With an expertly trained staff at Patek Philippe Rodeo Drive, customer service and sales agents can not only increase brand awareness, but broker deals for individuals looking for a timepiece that surpasses all others on the market in craftsmanship, design, and status quo.