October Birthstones: Opal and Tourmaline
Welcome to the month of October! After a long awaited 10 months, we're here: in the midst of Football, Fall, Halloween and cooler weather on the horizon. What better way to celebrate the beginning of the month than to introduce the birthstones of October: Opal and Tourmaline.
Opal is the national gemstone of Australia who produces 97% of the world's supply of opal.
Tourmaline is a crystal that's compounded with one or a couple common elements. While Tourmaline is considered a semi-precious stone, you can find tourmaline gems in a number of colors—from pink, to orange, to a 'watermelon' color combining a light green and pink.
While both Opal and Tourmaline are in higher demand during the month of October, there are some great last-minute gift options for your loved one with an October birthday!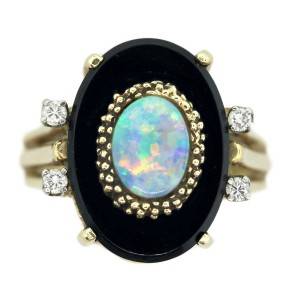 This amazing Opal ring is an awesome and rather inexpensive last minute gift option for your favorite person celebrating an October birthday.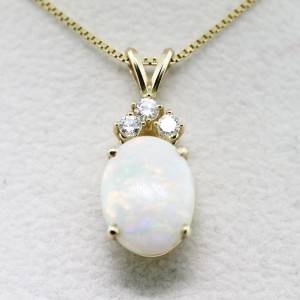 This White Opal and Diamond necklace pendant on a 14k box link chain is also a stunning approach to featuring opal in your favorite pieces of jewelry.
If tourmaline is your poison and you prefer to recognize that as the October birth stone, check out this amazing drop necklace from famed luxury designer Tiffany & Co.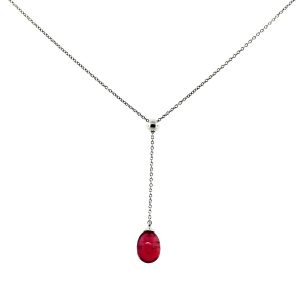 This Pink Tourmaline on an 18k gold chain necklace is a perfectly understated piece of jewelry for the woman who doesn't want to flash her taste.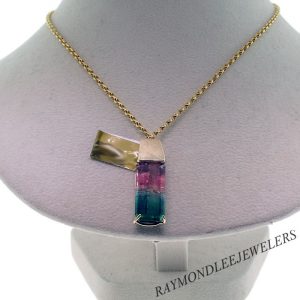 An awesome example of the most interesting type of tourmaline: Watermelon tourmaline.
There are so many inexpensive, lightly-used options for some of the greatest uses of these birthstones. Check out the online store at Raymond Lee Jewelers for further examples of these fine birthstones for October: Opal and Tourmaline.