While Michele watches have only been a household name for the last couple of years in the US, the family has been building the brand since the 1940s. What was started by a creative, determined, and detail-oriented watchmaker, Maurice Barouh, turned into a brand catering to children and juveniles. Once the brand became well recognized within that age group, they started producing ultra-fashionable pieces for women and the rest is history!
Michele watches are now owned by mega-company, Fossil.
Within the last couple of years, many of the styles offered by Michele have been a huge hit! During the global recognition of Ceramic watches, Michele was the leader of the pack–producing fashionable, fine timepieces in styles that were trendy.
Michele watches are extremely fashionable in today's market, as well. Perhaps this Michele Ladies Fleur Extreme Stainless Steel Watch with Diamonds and Semi-precious gemstones is up your alley. I love how feminine and cute it is!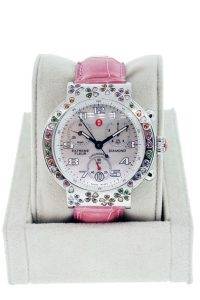 More information about this wristwatch can be found here.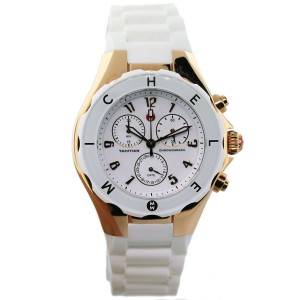 If you're looking for something slightly more refined and formal, check out this two-tone Michele Tahitian Jelly Bean women's watch, with more information available here.
With dozens of collections and even more styles on the market today, Michele watches are readily available. For an incredibly feminine yet functional statement, try a Michele wrist watch.