#MCM: Men's Wedding Rings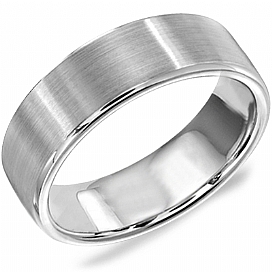 When it's time to shop for the ring, there's usually one in mind. It's beautiful, it's sparkly, and it's usually for her. But it's time to shine the spotlight on the flip side – what about men's wedding rings?!
Men's bands have come a long, long way since variations of width in polished yellow gold. Guys demand more options, more customizability, and more ways to make their wedding rings their own. After all, once they say "I Do" they're wearing them every day! A guy should be able to express himself through his wedding ring, and designers took this desire to heart.
With brands like Crown Ring, Benchmark, and Lashbrook creating gorgeous, masculine rings, we're fully stocked with a great variety of modern men's rings. These brands specialize in alternative metals, textured designs, gemstone and diamond additions, and catering to the unique tastes of every groom who walks through our front doors. Many of them also come with lifetime warranties (on top of the standard RLJ warranty) that is always nice to have because sometimes boys will just be boys.
A side not about alternative materials – these options are only growing in popularity. They're great for men with metal allergies (like nickel, which is in white gold and limits guys' options for white metals!) They're perfect for those who have rough-on-the-hands jobs (many of these materials are more resistant to chips and scratches than platinum and gold.) However, that same tough as nails quality means they can't be re-sized, and that unyielding strength actually makes them more brittle – they can shatter completely, even though they'll never scratch. So it's especially important with these rings that they come with that lifetime warranty we mentioned above!
And if you're into the more traditional metals, we've got plenty of those too – with modern twists. Whether you want a woven look, a brushed steel appearance, or a diamond studded masterpiece, we've got you covered. The prices below are based on the standard ring size for each brand, and can vary depending on the metal and width of ring you choose.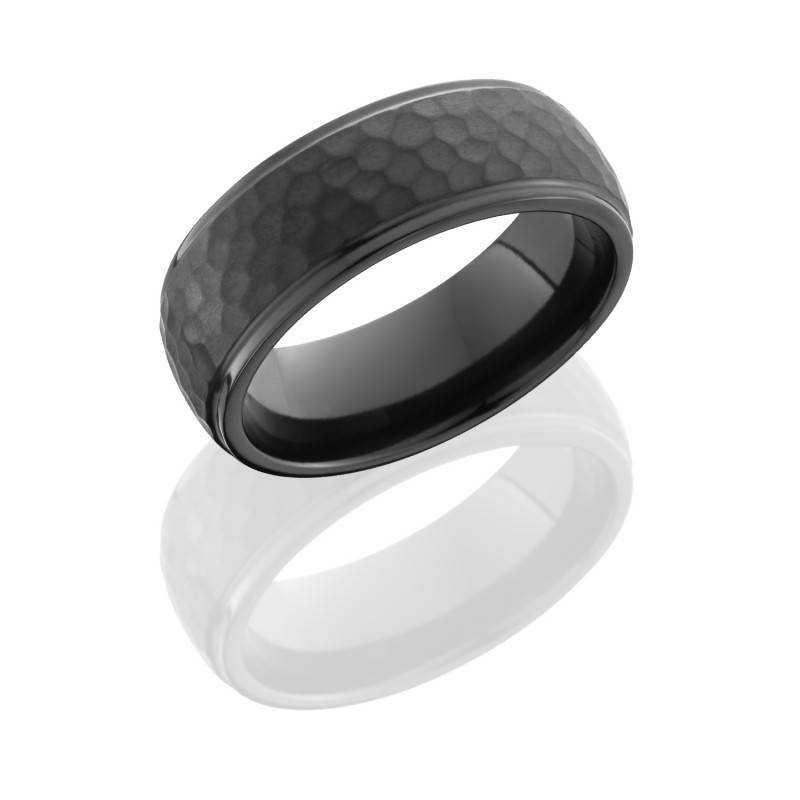 Lashbrook Zirconium 9mm Domed Wedding Band with Grooved Edges – $342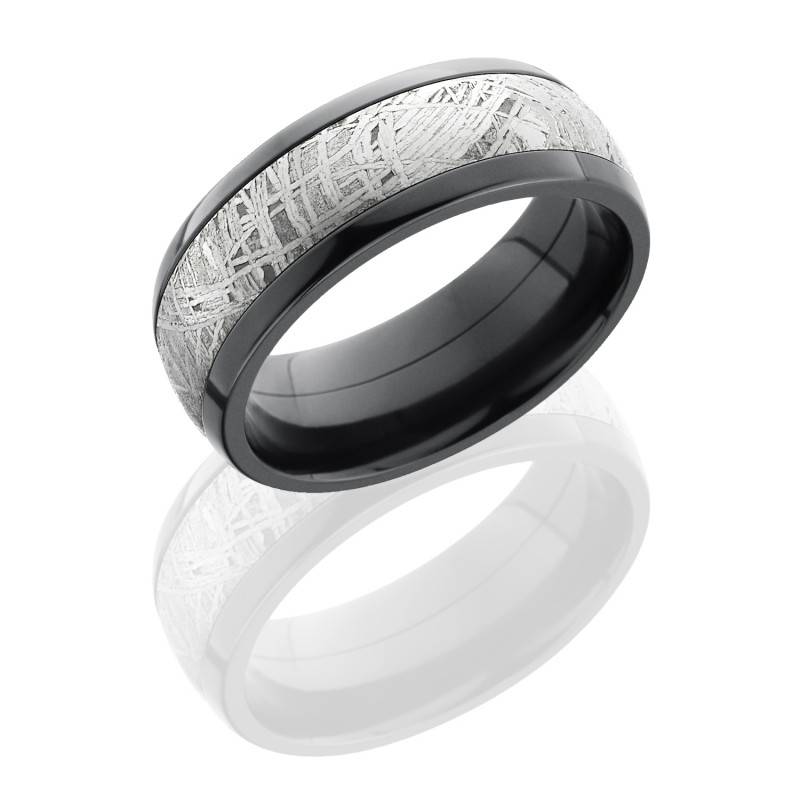 Lashbrook Zirconium & Meteorite Domed Wedding Band – $1287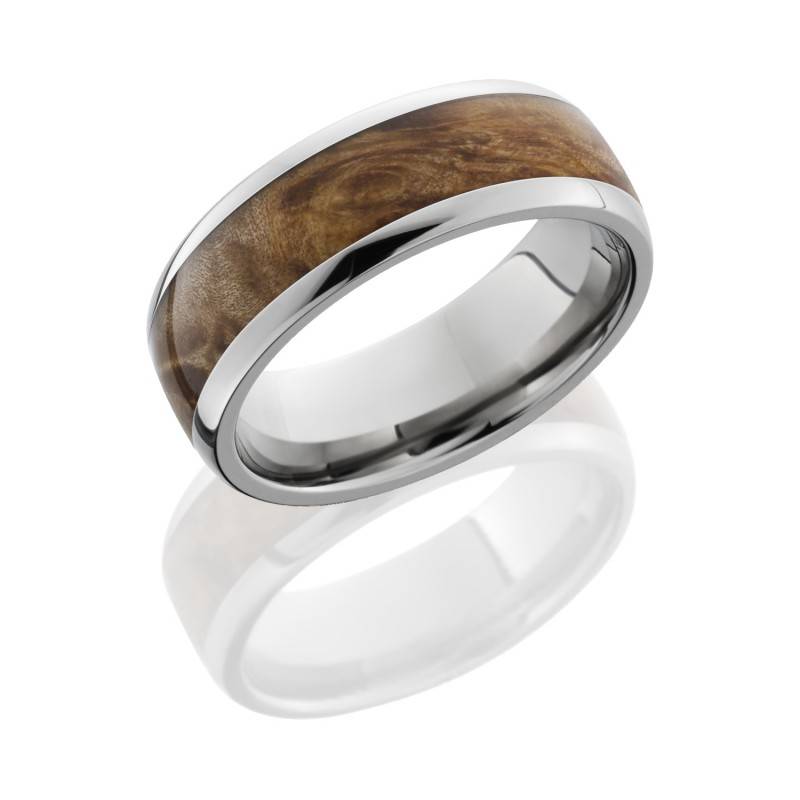 Lashbrook Maple Burl Wood Domed Wedding Band – From $477 (depending on metal & width)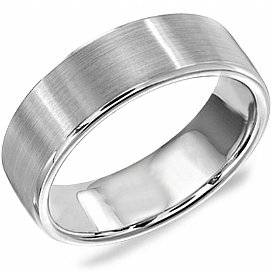 Crown Ring Satin Finish Wide Wedding Band – From $738 (depending on metal choice)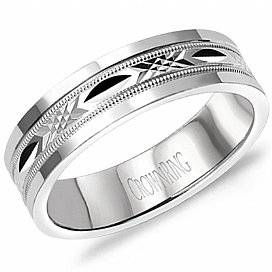 Crown Ring diamond Cut Wedding Band – From $580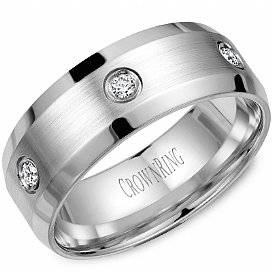 Crown Ring Diamond Ring – From $1,562.18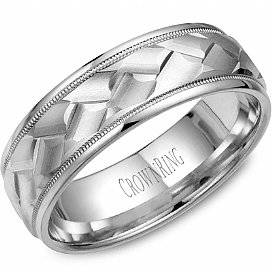 Crown Ring Textured Mens Wedding Ring – From $845.32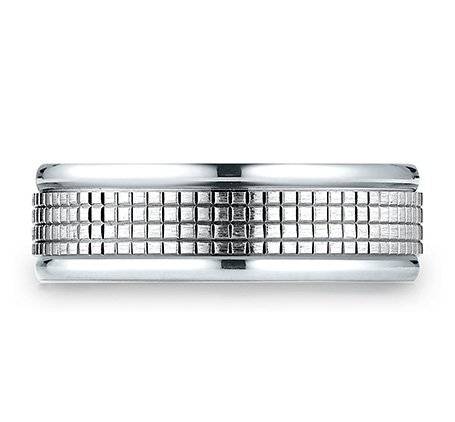 Benchmark White Gold Carved Satin Mens Wedding Band – $878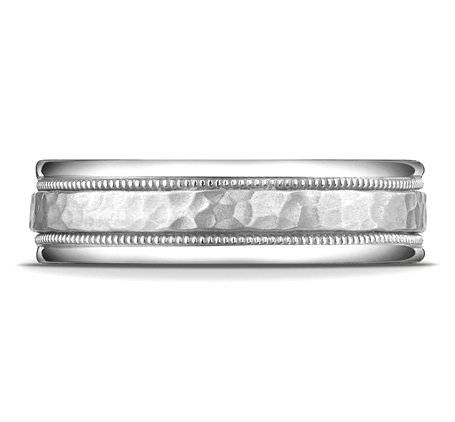 Benchmark White Gold Hammered Finish Mens Wedding Band – $649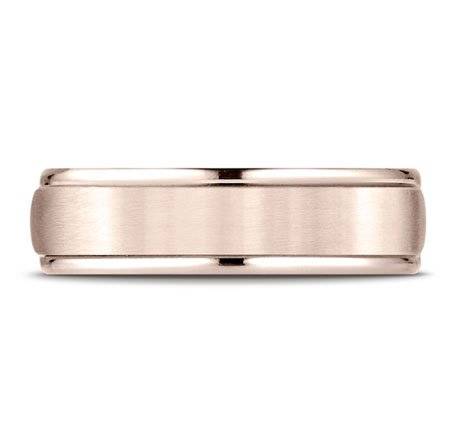 Benchmark Rose Gold Satin Finish Mens Wedding Band – $739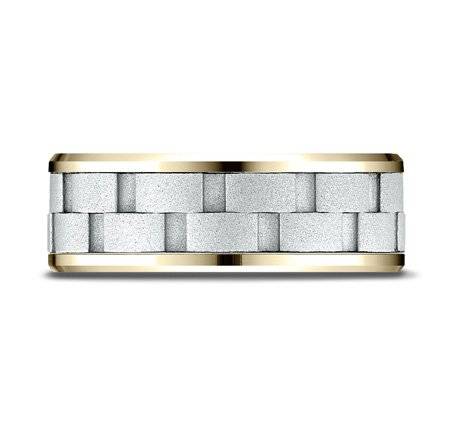 Benchmark 14k White Gold Brick Illusion Mens Wedding Band – $1047