Jewelry Boca Raton Loves – Raymond Lee Jewelers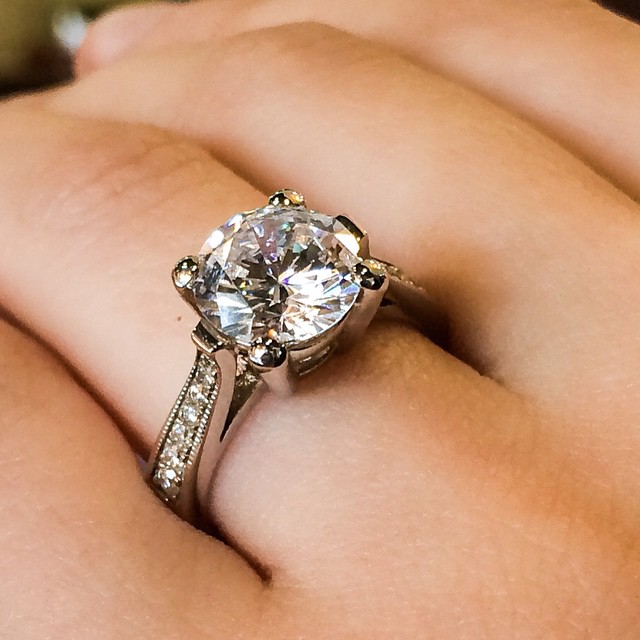 The options for jewelry Boca Raton provides are frankly incredible. In our sunny slice of South Florida, you have at your well manicured fingertips the very best choices in jewelry, ranging from the most famous jewelers in the world, to the best kept secrets in only elite circles, and – the absolute perfect blend of both: Raymond Lee Jewelers and Diamonds by Raymond Lee.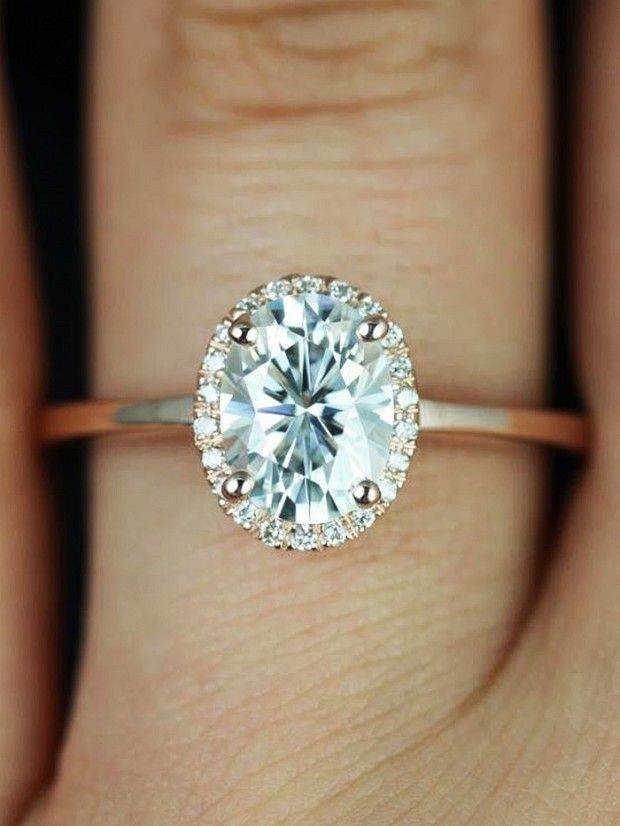 Raymond Lee Jewelers, located in West Boca Raton, has built an estate jewelry empire. There's simply no other store like ours, with our specific selection. It's one of a kind because our expert buyers decide on a case by case, piece by piece basis what jewelry is the perfect fit for our clientele. At every private jewelry buying consultation, they evaluate a piece's provenance, designer, quality, age and condition to ensure it won't remain long in our showcase without finding a new home.
We specialize in the purchase and sale of vintage and antique estate jewelry, contemporary estate jewelry, designer estate jewelry, large diamonds, and pre-owned luxury watches. We love nothing more than meeting with sellers both private and within the trade to see just what will delight our clientele. And after more than thirty years, we know just what jewelry Boca Raton expects – and demands – from us.
Diamonds by Raymond Lee, located in East Boca Raton, was built to satisfy a totally different diamond craving. This showroom caters to the other side of our beautiful city, and focuses primarily on diamond jewelry. Whether it's designer bridal jewelry, contemporary designer jewelry, or our private label diamond creations, this store serves up the most incredible selection of diamond jewelry Boca Raton has ever seen.
We also have a dedicated team of jewelry and watch acquisition experts on hand at our East Boca location, along with a smaller, curated selection of our estate jewelry. Both locations house state of the art jewelry and watch workshops, both locations feature our highly trained staff of diamond advisers, and both locations are a jewelry lover's destination. But what differentiates our jewelry? What are the different types we sell?
Most importantly, what are the different types of jewelry Boca Raton loves most?
Designer Estate Jewelry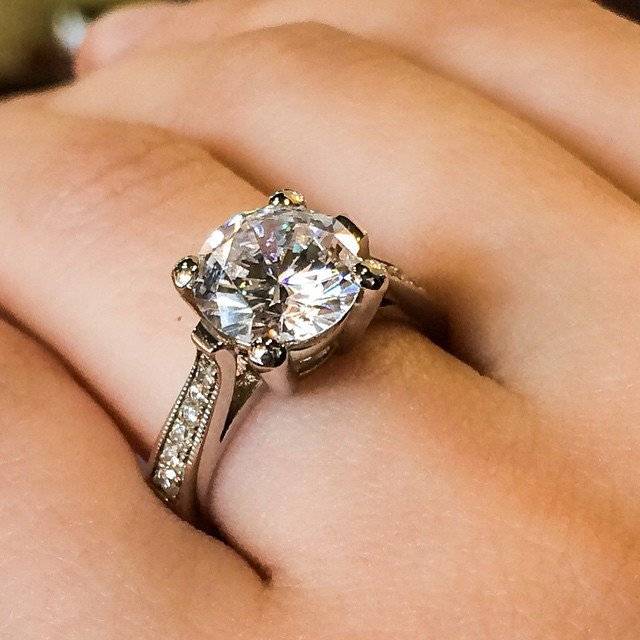 Boca Raton is a label-lover's paradise. A quick glance down a palm-lined city block reads like a Rodeo Drive directory. The residents of Palm Beach can never get enough of the quality and prestige that comes with designer jewelry, and when it's priced below retail? Even better. Our contemporary designer estate jewelry from Boca favorites like Cartier, David Yurman and Tiffany moves fast. It's a Boca Babe's idea of a great Saturday afternoon when she scores a Love Bangle for several hundred dollars less than retail, or a Van Cleef & Arpels Alhambra necklace in a colorway that's been long discontinued. Our contemporary designer estate jewelry is quite literally world famous for its variety and quality.
Antique and Vintage Estate Jewelry
Things get even more exciting with our designer vintage and antique pieces. Our buyers passionately pursue those pieces that we want for our collection – like one of a kind Jean Schlumberger, Seaman Schepps, or VCA suites. These pieces and sets may go directly to our vault for our private collection, or they may make an appearance at the Palm Beach Antiques Show. For our very favorite clientele they come out of the vault with a glass of bubbly for private showings and shopping events.
Jewelry lovers also admire our unsigned antique and vintage pieces. We adore the craftsmanship and attention to detail that are synonymous with a handmade platinum and diamond bracelet from the Art Deco era, or a Georgian tiara, or even just a simple, but absolutely enormous diamond solitaire from the 1950's.
Of course, there is a difference between antique and vintage jewelry. Vintage jewelry is at least 20 years old, some collectors consider only 30 years old and up to be vintage. Because it's not a regulated term (as it is in the wine world, where the concept and etymology originated), it's always a good idea to ask your jeweler exactly what they mean when they say vintage. 1980's may not scream vintage to you, but a jeweler could be within his rights to call a 3 carat marquise from 1987 "vintage."
Antique, on the other hand, is a more definitive 100 years or older. These pieces are usually crafted with rose cut or Old European cut diamonds, gold and platinum, possibly onyx, coral, jade or other rare stones.
There are, however, several other types of jewelry, some of which we sell, and others we don't.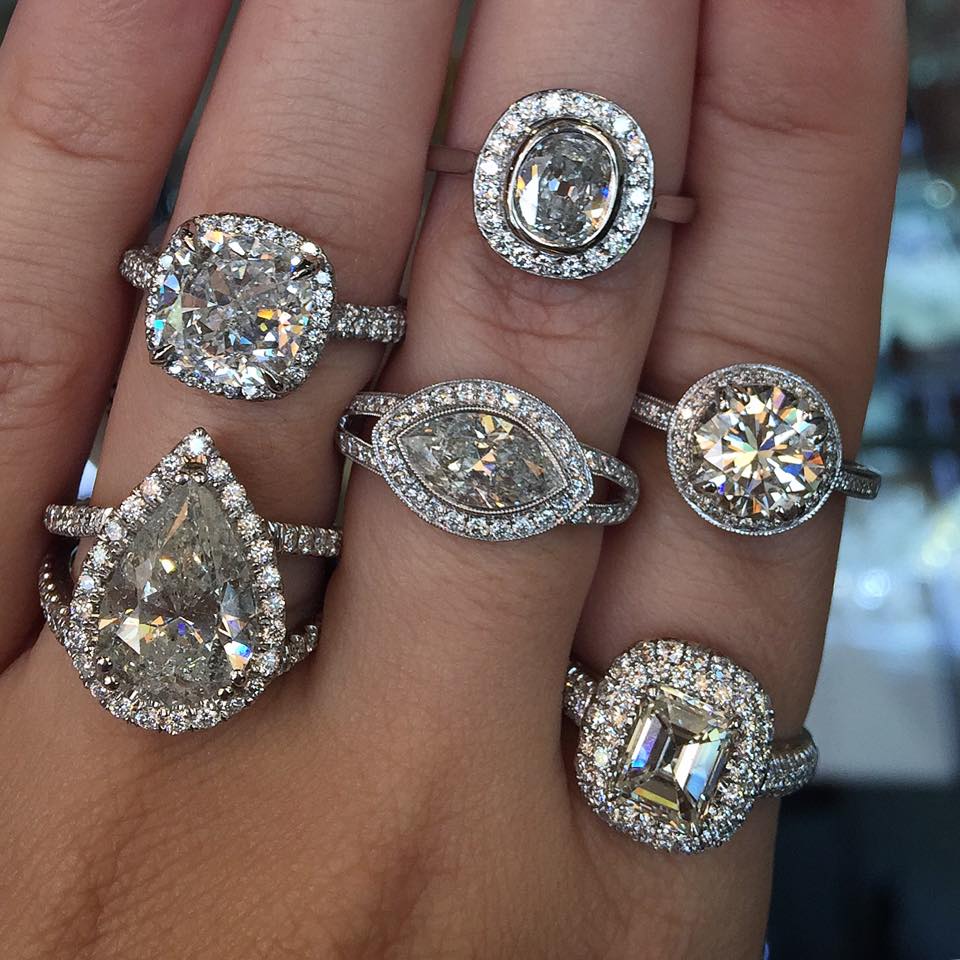 Costume jewelry or travel jewelry is made to look like fine jewelry, or is an exact replica of a fine jewelry piece, in less expensive metals & materials. Some of our clientele opt to have a very convincing copy made, while keeping their extremely valuable piece(s) in their own personal vault. Costume jewelry might use cubic zirconia, crystal and quartz along with gold plated metals on the high end, or plastic gemstones on the low end. We don't sell any costume or travel jewelry, and only in very rare cases purchase it (if, for example, a vintage signed piece that we had to have walked through the front doors, we might buy it for the vault collection.)
Fine jewelry, on the other hand, is made of precious metals like platinum, gold and silver, along with precious or semi-precious gemstones. All of our jewelry, whether it's estate, custom, designer, or otherwise is also considered fine jewelry.
High Jewelry, or Haute Joallerie en Francais, is fine jewelry elevated. These are one of a kind pieces by names like Tiffany, JAR, Cartier, Bvlgari, and Chopard. They're displayed in museums and on the décolletage of stars at Cannes and the Oscars. If we ever get the opportunity to buy these pieces, we don't hesitate. The several that we already own are prized pieces in our archive.
Designer jewelry hails from the biggest names in jewelry – you know the ones. Our designer jewelry showcases include pieces by Tiffany, Bvlgari, Seaman Schepps, Hermes, Chanel, David Yurman, Roberto Coin, Cartier, Harry Winston and Graff. Designer jewelry isn't always necessarily High Jewelry, but usually does exemplify fine craftsmanship.
Custom jewelry is created in-house, by our master jewelers, thanks to a partnership with you. Every piece of custom jewelry is different, of course, but the design process is pretty much identical, no matter what you're dreaming of.
First, you'll meet for a private consultation with one of our jewelry designers. We encourage you to bring your own sketches, inspiration photos, other pieces of jewelry you own and love – really whatever is inspiring the design of this particular piece. You'll go over your rough budget with our designer, and he or she will present you with an initial sketch of your design.
Next, our designer will take some time to create polished sketch for you and begin sourcing the materials you discussed at your consultation. Once we've priced out the raw materials for your dream piece of jewelry, we can present you with a final quote. Once you pay your initial deposit, the piece is underway!
Our jewelers will create a Computer Aided Design (CAD) to see the precise angles, gemstone placement, and architecture of your piece. This is also where we can make any other changes to your vision. After your CAD sketch is approved, we move into 3D with a wax model. This will give you a tangible feel for your piece, let you see the scale and it's the last stop for any small tweaks! Next, we cast the mold for your custom jewelry design, and get started working our magic with the best materials at our disposal.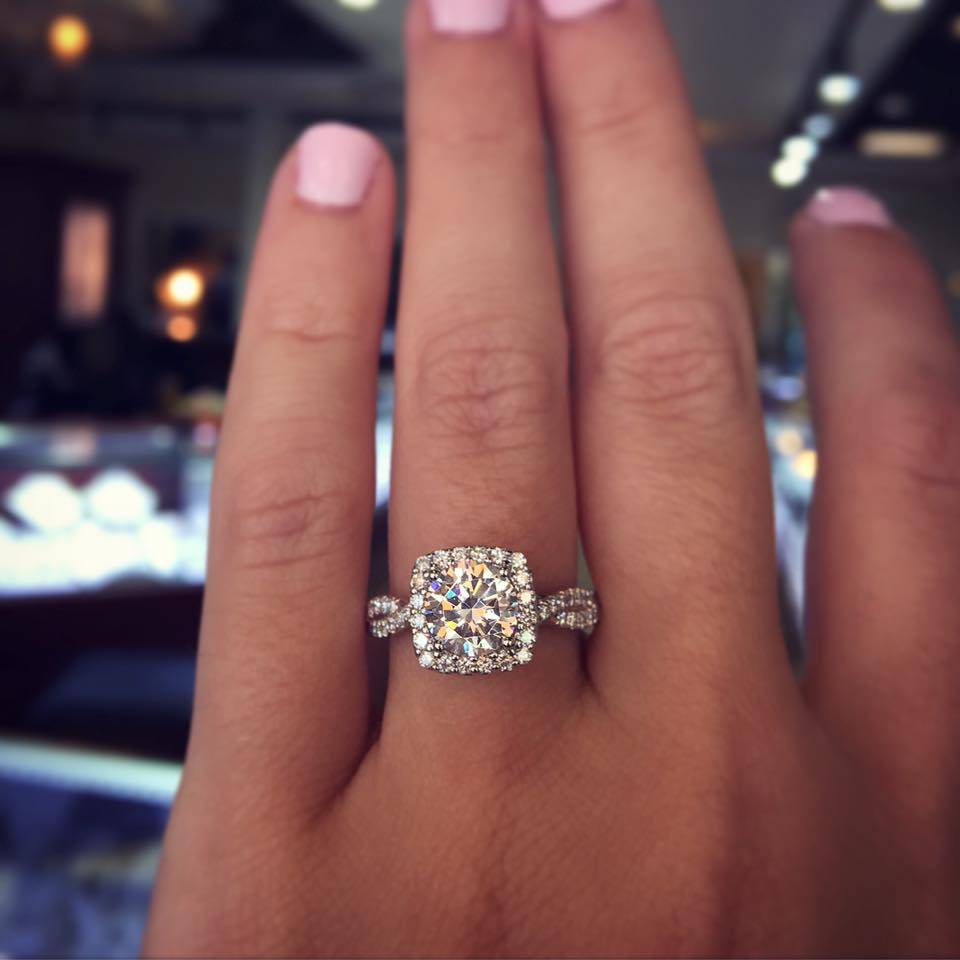 Finally, your piece undergoes inspection by our entire design team, our master jewelers, and our ownership and leadership – the Josephson family that founded and operates the Raymond Lee empire to this day won't sign off on your custom jewelry until it's perfect. Then we're ready to present it to you for inspection and, if we've done our job correctly, love at first sight.
The Best Jewelry Boca Raton Has to Offer
Both of our Boca Raton jewelry stores are truly full service. Both locations offer impeccable service, expert design and repair skills, and unparalleled selection. We know that Boca jewelry lovers have a veritable jewelry playground to choose from, and it's why we're honored to be considered some of the best, for three decades and counting.
You can call or visit either of our locations, with extensive store hours available here, or e-mail us at any time for more information. For jewelry Boca Raton loves – come to Raymond Lee Jewelers.