Men's Golf Watches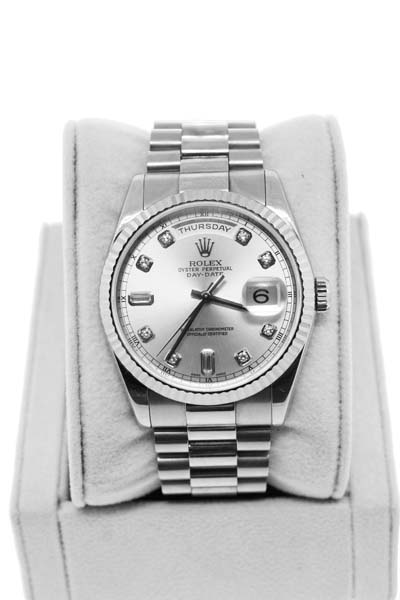 Florida is home to more golf courses per capita than any other state in the country, and any other place on earth. With professional golfers and a slew of amateurs, you're bound to hit the links in South Florida at some point or another. This will guide you through the best courses in South Florida and the best watches to truly bring your game to the golf course.
The Blue Monster in Doral, FL is rated in the top 3 golf courses in South Florida by everyone who has played this course. It's challenging, beautifully manicured and the country club is unsurpassed. Designed by famed golf course designer Dick Wilson, the lowest par on the course, 61, has not been beat since 2000.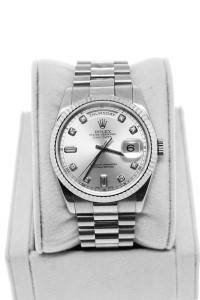 A trip to the Doral Golf and Country Club would not be complete without this Rolex. This Rolex Day Date 18k WG Presidential 118239 Diamond Dial Gentlemans Watch is stunning. Versatile and easily wearable during outdoor activities like golf, this watch will be the center of attention at the 19th hole or the country club for post-links lunch. The scratch resistant sapphire watch face can hold up to a little bit of gentleman rough-housing.
The PGA National Championship Course in Palm Beach Gardens, Florida is home to the Honda Classic. Known for it's final hole home-stretch, "the bear trap," you'd be lucky to find a more prestigious, challenging course in the area.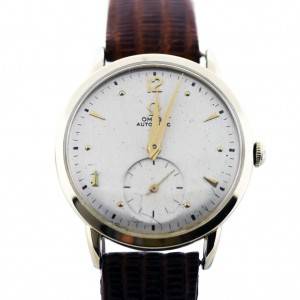 This fantastic Vintage Omega 14K Automatic Movement watch will turn heads. Its unique, simplistic styling is perfect for a foursome on the 18! It's masculine, clean, and expensive looking. The leather band will style beautifully with some vintage woods, or brand-spakin'-new Callaway Razor Fit drivers.
The Fairmont Turnberry Isle is an amazing course in Aventura, Florida. Built within an affluent neighborhood and surrounded by amazing accommodations, the Turnberry Isle course is challenging, gorgeously inspired and you'll finish with an overwhelming feeling of wanting to play the back 9–again. Offering hotel guests a great golf-course view throughout their stay, this property has great reviews in regards to golf, scenery, and accommodations for business meetings.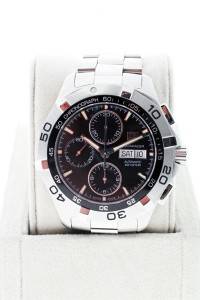 I'm quite partial to the Tag Heuer Aquaracer Chronograph CAF2110. While the design is simple and clean, it's technologically advanced, incredibly stylish and rugged. This timepiece features a new-age coaxial movement and a locking fold-over clasp so that it stays on your wrist, even through a high-speed flick in your back swing.