Last week, we shared our excitement for the 9th annual Go Pink Luncheon at the Boca Raton Resort. The event was a beautiful afternoon that served as both educational and entertaining – but more importantly, it raised awareness and funds for the hospital's Christine E. Lynn Women's Health Center.
The BRRH Foundation is one of our Community Partners, and we are proud to support their endeavors, especially those of Go Pink! We were tickled pink to be one of the luncheon's sponsors, and we invited a few of our VIP clients to lunch with us and support the cause.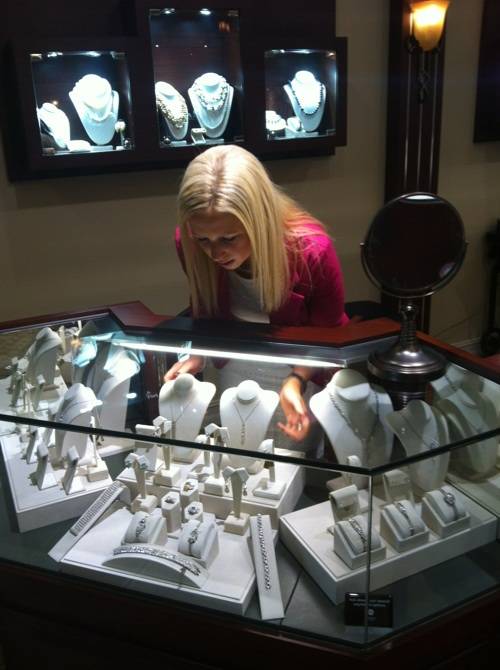 First, we played a little dress up in the Important Diamonds case – this luncheon is one of Boca's premiere events, so the people watching (and jewelry spotting!) is top notch.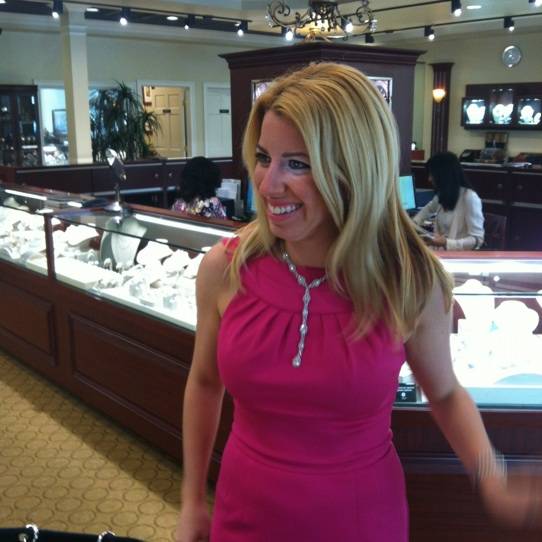 The gorgeous Mizner center of the resort was decked out in all pink for the "Go Pink Goes Hollywood" theme, apropos of the keynote speakers!
A Daisy Wall decked out with prizes from donors like Mercedes Benz, Tiffany & Co., and yours truly kept attendees entertained and trying their luck prior to the luncheon's start.
Once inside, we were treated to gorgeous centerpieces (on theme, of course) and some star studded people watching. Kyle Richards made an appearance, and looked every bit as fabulous as she does on Real Housewives of Beverly Hills. We can't wait to start recapping the housewives' jewelry and bags this season!
The biggest stars of the event though, were of course Giuliana and Bill Rancic. The power couple told their beautiful love story – finishing each other's sentences the entire time – while narrating their realization that their perfectly laid plans being tossed aside by breast cancer just might have been their master plan after all. Giuliana, star of E! and every major red carpet, was 37 when she was diagnosed with breast cancer, and has been open about her battle and recovery, using her platform for education and awareness.

We were lucky enough to meet the Rancics, who are every bit as warm and personable (and gorgeous!) in real life as they are on the screen! We also had the pleasure of meeting Christine Lynn, whose unparalleled philanthropic efforts and dedication to nursing and healthcare (the women's center is named after her, to give you an idea of her hard work!) It was also a great chance for Lynn Alum Julia Josephson to catch up with the namesake of her Alma Mater.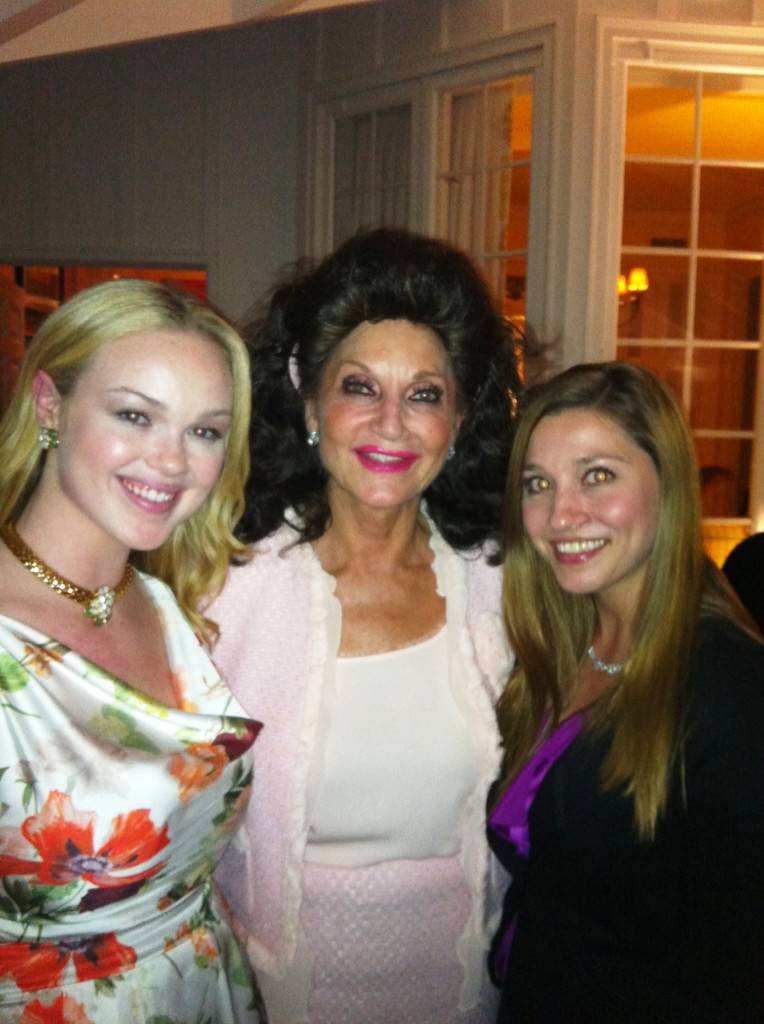 Overall, it was a wonderful day and another great opportunity for us to support a fantastic cause and the tireless work of our community partners, the Boca Raton Regional Hospital Foundation!