Blue and Pink Diamonds
There is always something exciting going on in the world of diamonds and jewelry. Take for instance, within the past week two diamonds, one blue and the other pink, exceeded expectations when it came time for auction. Christie's made the announcement that the Clark Pink Diamond fetched a record 15.7 million dollars being purchased by Brett Stettner. When later asked about the enormous price tag, he calmly stated that he was actually prepared to pay even a more precious sum of money.
To top that little snippet, Mr. Stettner was not finished with making other purchases for rare and beautiful diamonds. He managed a successful bid for a Fancy Blue Diamond at Sotheby's from Tiffany & Co. on April 18th. The 2.4 million price tag paled in comparison to the stunning Clark Pink Diamond, however, it made news for its shocking per carat cost of $687,712. What's more, the pre-auction price was only around $500,000 for the entire diamond ring; how about that WOW factor!
Well, this is only a few examples of what transpired last week in the diamond news from around the world. But there is so much more that can really set your heart to racing when you learn just how much excitement can be experienced at one of these amazing auctions. Two of the regulars in the auction business are Christie's and Sotheby's. They both have locations in various places around the world that include Hong Kong and Geneva.
Sotheby's Geneva is set to auction yet another high profile diamond next month. The Beau Sancy Diamond, one of the world's oldest and most storied stones, will leave its exhibit in Paris for London, then Zurich, and then a Geneva auction on May 14th. The Beau Sancy Diamond, weighing in at 34.98 carats is 400 years old and is a historically famous stone, once owned by British aristocracy, French royalty, and the Medici family. It's expected to fetch at least $4 million.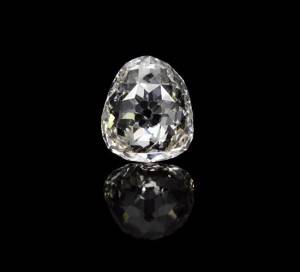 Whether you are shopping for diamonds or diamond rings, looking to be part of the riveting fury of a diamond auction, or love to read about the incredible news going on in the diamond industry, there is something for everyone. You can experience some of this fabulous lifestyle by staying on top of what's happening among the movers and shakers of the diamond world.
Some of the most beautiful diamond pre-owned watches are available at Raymond Lee Jewelers. Experience the rush and thrill when browsing our selection of fine luxury pre-owned watches and jewelry. Not only is our watch inventory impressive, but you can also check out our gold and other diamond jewelry as well. Let us help you find exactly what you desire and at huge discounts!
By James, a blogger for Raymond Lee Jewelers, the most trusted resource in Boca Raton for jewelry industry information and products. Learn more about how to buy jewelry by subscribing to our blog, follow us on Twitter, like us on Facebook or sign up for our newsletter ~  ~ http://shop.raymondleejewelers.net/
Related articles