Events In Boca Raton You Need to Check Out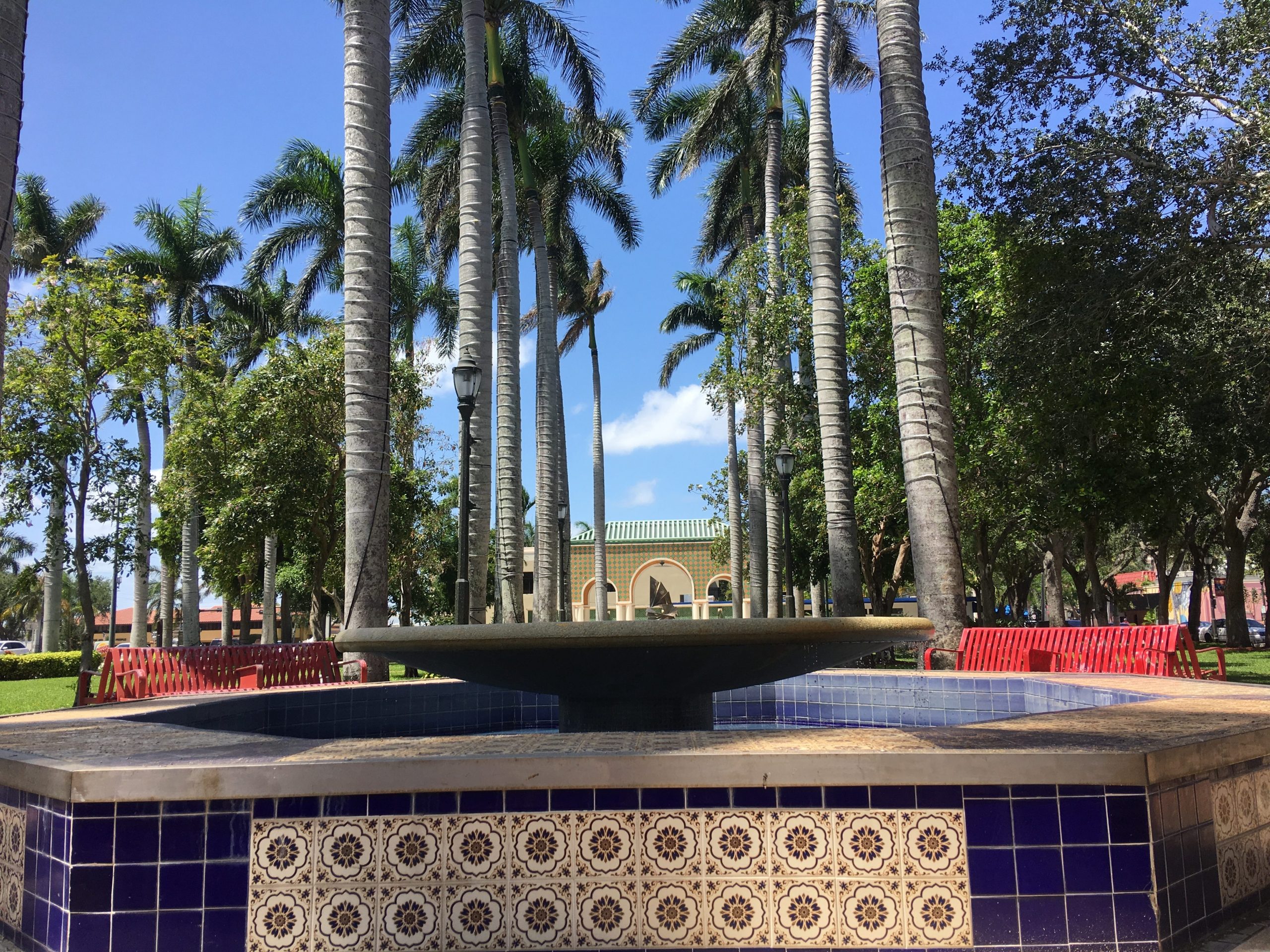 Events In Boca Raton You Need to Check Out
The beautiful City of Boca Raton is a true paradise located on the Southeast Coast of Florida. There are many events in Boca Raton you need to check out. Visitors will find beautiful white sand beaches and parks offering endless hours of fun for the whole family. Golf is also very popular in the area with several fantastic courses to choose from.
When it's time for some retail therapy, head over to the designer shops at Mizner Park and the Town Center. The many trendy restaurants, museums, and theaters offer a break from the Florida sun. For a change of pace, you should plan to attend one of the many popular events in Boca Raton.
Both visitors and residents alike will be pleased to learn that Boca Raton offers much more than beautiful beaches. Boca abounds with so many fabulous festivals and events, it's impossible to run out of fun things to do! Every member of the family is sure to find a festival or event they don't want to miss.
Here are some of the most popular events in Boca Raton to keep in mind when you are planning your visit.
1. Diamonds by Raymond Lee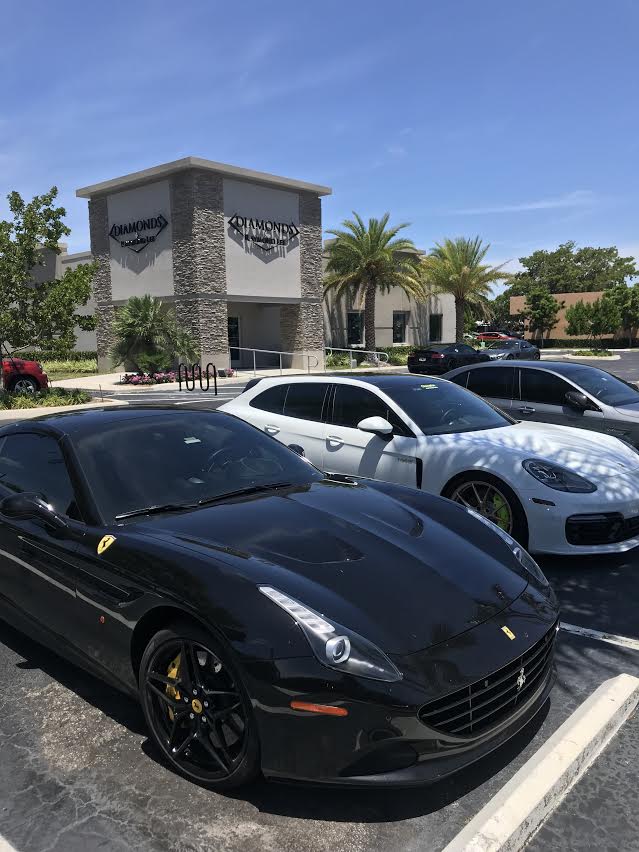 Two of the most popular events in Boca Raton are hosted by Diamonds by Raymond Lee located at 2801 N. Federal Highway in Boca Raton.
#1: Diamonds and Donuts Super Car Show and Charity BBQ
Are you into fast cars, diamonds and barbeque? Then you're going to love this event that is hosted by Diamonds by Raymond Lee. Car enthusiasts travel from all over Florida to attend the family-friendly Diamonds and Donuts Super Car Show. On average, anywhere from 150-250 vehicles attend the show.
The event is coming on its one-year anniversary and it has become one of the most popular events in Boca Raton. Each month, this car meet offers a look at an amazing selection of cars including American, exotic, imported and classic models. There's always something new to see. Whether you enter your own car in the show, or just come to look around and snap some great pictures, this is sure to be a fun filled event.
2. Diamonds and Donuts
Make sure you don't miss the super rare Ford GT owned by the Diamonds by Raymond Lee family. It was manufactured in 2005 and is red with a white factory stripe. There were only 4,038 GT's produced by Ford between 2004 and 2006, so it's worth it just to come out to the event and see this very rare car!
Other notable cars that are regularly seen at the event are the 1990's Toyota Supras, and exotics like Lamborghini Aventador's and Huracan's, as well as F12, 458, and 488 Ferrari's, and a Bugatti Chiran.
You will have the opportunity to walk around and get a close-up look at these beautiful cars, ask questions and take pictures.
Enjoy the complementary parking and a free breakfast, but be sure to stick around for the charity BBQ at noon that benefits charities like the Marjory Stoneman Douglas Victims Fund, the Tri-County Humane Society and The Boys And Girls Club. You just can't go wrong with a live DJ, great food, exotic cars, and a jewelry giveaway. This is a popular event in Boca Raton, and you are sure to have a great time! Here's a recap of the event held on April 29th, 2018.
Don't forget to take a break from the heat and have a look around the store while you're there. They have a dazzling collection of diamonds, jewelry and watches that will take your breath away!
Date/Time: This is a recurring event held monthly on Sunday mornings from 9:00 AM – 2:00 PM.
Cost: The event is free if you RSVP.
Contact and RSVP: In**@Di******************.com or (561)750-6744
.3 Rosé All Day
Who doesn't love free rosé wine and diamonds? Grab all your girlfriends and head over to Diamonds By Raymond Lee for free rosé wine all day at their bubbly bar! There will also be gourmet refreshments, and you can enter for a chance to win a diamond jewelry giveaway.
The relaxing atmosphere gives you the opportunity to unwind and enjoy some fabulous girl time. Let the men go golfing while you spoil yourself a little bit and enjoy this fun escape from the everyday routine!
This ladies' V.I.P. event is completely free, and all guests will receive a Swag Bag full of goodies from businesses around Boca Raton. You will enjoy a special viewing of upcoming fine diamond and jewelry collections, all while sipping delicious rosé wine. What could be better?
Popular brands that will be featured at this event include Gabriel & Co, A. Jaffe, Verragio, Tacori, and Henri Daussi, as well as private labels. You will have the opportunity to talk to jewelry experts, ready and willing to answer all your questions.
Visit the store's website at Diamonds by Raymond Lee to get a peek at the collection of beautiful diamonds, jewelry, and watches you will be seeing first hand at this event.
Date/Time: Recurring Monthly Event Held on Saturdays from 10:00 AM to 5:00 PM
Contact: (561)750-6744 Or RSVP to this event at bit.ly/RoseDiamonds.
Here are some other popular events in Boca Raton:
4. Saturdays @ Sanborn Square Park
If you are into health and fitness, this is the event for you! Every Saturday at Sanborn Square Park in Downtown Boca Raton, you can join a free yoga class offered by Yoga Journey and sponsored by The City of Boca Raton. It's a great way to stay healthy and fit, and a fun place to meet up with friends and neighbors! Forget about forking over those expensive gym fees and join this free class instead.
The setting at Sanborn Square Park is a beautiful green space with lovely fountains and Royal Palms. The park hosts many festivals and art exhibits, so be sure to call them to find out what's going on while you're in town! Parking is available on the street, or if it's crowded, in the Mizner Park parking garage.
5. Boca Raton GreenMarket
The Boca Raton GreenMarket began back in 1996 and many of the original vendors still attend every Saturday morning. The market offers farm to table local food at its freshest. This is the place to go for all your local produce and fresh baked goods. You will also find handmade soaps and lotions, fresh fish and seafood, fresh cut flowers, orchids, doggie treats, and much more.
Bring the entire family and enjoy a cup of coffee and a bite to eat while you listen to some music in the relaxed, fun atmosphere. Be sure to bring your dog! He's welcome, too!
After loading up on fresh, local goodies at the GreenMarket, be sure to check out Royal Palm Place for its many designer shops and boutiques. Or, enjoy breakfast or lunch at one of the fabulous restaurants and cafes.
6. Mother's Day Brunch at Waterstone Resort And Marina
If you are going to be in Boca on Mother's Day, don't miss the opportunity to treat your mom to the glorious Mother's Day brunch offered by the Waterstone Resort and Marina in the Atlantic Ballroom. This is waterfront dining at its best and a wonderful treat for Mom. The brunch includes unlimited mimosas, a design your own omelet station, sweet and savory breads, artisan cheeses, jumbo prawns, a prime rib carving station and much more.
The Waterstone is situated between the Intercoastal Waterway and the Atlantic Ocean, and is within walking distance of South Inlet Beach. After brunch, spend the day with Mom and enjoy the beach or the many boutiques and shops in the area.
7. Beer Pong for USA Strong at Barrel of Monks Brewing
Come enjoy some delicious Barrel of Monks beer and help benefit our servicemembers, veterans, and their families. When you donate $10 to Connected Warriors, Barrel of Monks will offer you $1 off each beer. Your donation will also qualify you to enter the Beer Pong for USA Strong Tournament. Don't forget to sign up for the raffle at 5:00 PM. You could win Connected Warriors gear and other cool prizes.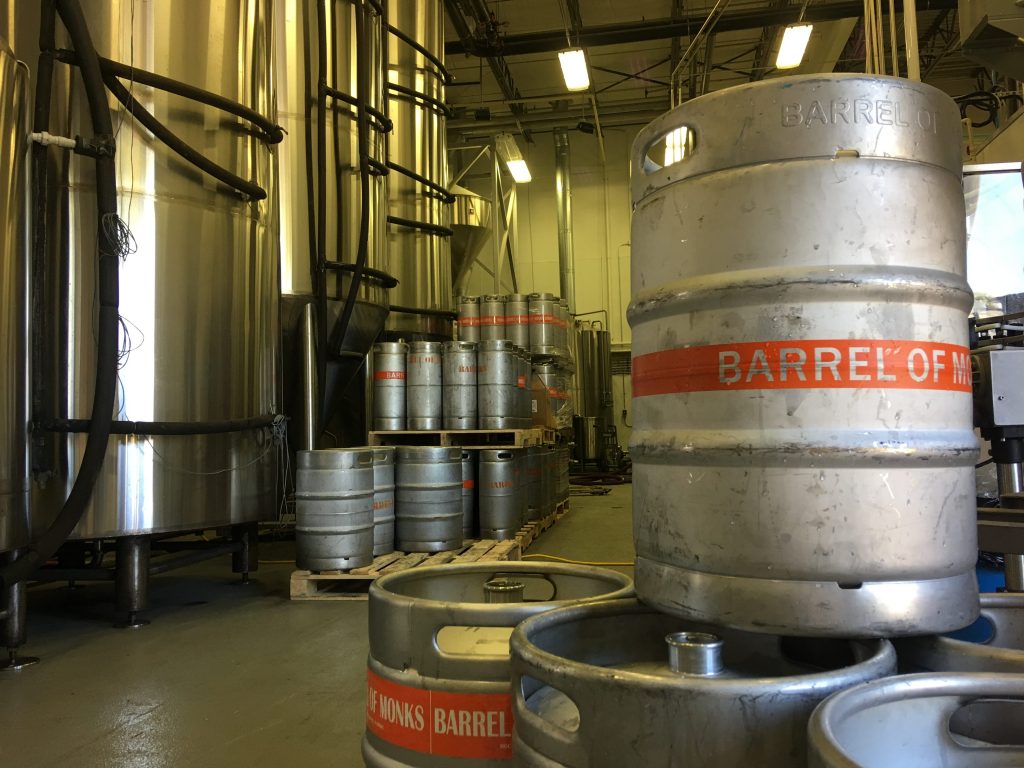 Connected Warriors is a non-profit foundation that strives to improve the quality of life for wounded veterans and their families. Have fun with your friends and support a great cause! This event takes place on Sunday, May 6, 2018 from 2-6 PM.
8. Memorial Day Concert In The Park at the Mizner Park Amphitheater
Come out on Memorial Day and enjoy some great music from country artists The Shane Duncan Band, and local Indie musicians The Helmsmen, and support a great cause. There will be a beer garden featuring brews from Barrel of Monks Brewing and Boca Raton Brewery. While you enjoy the great music and delicious beer, you can have dinner at one of the many food trucks, including Tucker Duke's southern style burgers.
The City of Boca will be teaming up with Forgotten Soldiers Outreach to set up an area where attendees can write a letter to a deployed soldier. They will also be accepting donations for "We Care" packages. The packages are sent to soldiers who are deployed overseas. Go to www.myBoca.us/specialevents for a list of items that are accepted for donation.
Blankets and chairs are welcome at the event, or rent a chair for $5. However, no coolers or outside alcoholic beverages are allowed. The event will be held rain or shine. There is a limited amount of free parking available adjacent to the amphitheater for veterans.
Mizner Park is home to many designer shops and restaurants. Consider spending the day there before you head on over to the concert. The Amphitheater hosts many concerts and events throughout the year, so be sure to give them a call to find out what else might be going on while you're visiting the area.
9. 7TH Annual Boca Burger Battle
Come out to Sanborn Square Park in Downtown Boca on July 14th at 6:00 PM for the Annual Boca Burger Battle. Enjoy craft beer, summer wines, and of course burgers! There will be live entertainment provided by Classic Rock Therapy and Voodoo Possum. There will be an onsite wine store by WineEvents.com and you will get a chance to vote for the "Best Boca Burger!"
10. Karaoke At The Dubliner Irish Pub
Enjoy a brew and dinner at the Dubliner Irish Pub and then stick around for their weekly karaoke event held on Monday nights. The Dubliner offers an Irish inspired menu featuring Shepard's Pie, Fish and Chips, Bangers and Mash, fresh seafood and much more.
Enjoy the full bar with and extensive selection of whisky, bourbon, and specialty beers. They also boast live music and entertainment seven nights a week. Meet up with your friends, or come on out and make some new ones!
11. Fabulous Fourth- 4th of July Celebration at the Countess deHoernle Park
The Fourth of July celebration at deHoernle Park offer so much more than just fireworks! Enjoy the celebration with live music and performances, carnival rides, games, crafts, and fabulous food and drinks.
Plenty of free parking for this event will be available in nearby lots including the Boca Corporate Center, and shuttle service will be offered.
Pets, personal sparklers or fireworks, and alcohol are not allowed.
The park spans 84.8 acres of beautiful natural surroundings including a picnic area, playground, and a lakeside walking path. It's a beautiful place to visit any time of year!
12. Annual Holiday Street Parade
Another very popular event in Boca Raton is the Annual Holiday Street Parade. This will be its 48th year. The parade route runs from Federal Highway and SE 5th Street, and travels north to Mizner Park Amphitheater. The theme for this year's parade has not been announced yet, but it is sure to be a great time! Previous themes were "A Storybook Holiday" and "Light Up Boca!"
13. Annual Holiday Boat Parade
Another fantastic holiday event in Boca is the Annual Holiday Boat Parade. The event has been around for 42 years and it is the perfect way to enjoy the holiday season! Enter your boat in the parade, or just watch and enjoy the fantastic food and drinks from the viewing areas at Red Reef Park, the Wild Flower Property, or Silver Palm Park. The parade route is along the intercoastal waterway starting at C-15 canal traveling south to the Hillsboro Bridge.
As you can see, there are a wide variety of popular events in Boca Raton to provide endless hours of fun no matter what time of year you visit!