When was the last time you had a check up? Don't worry, we're not going to lecture you about sitting too much, not drinking enough water, or your cholesterol. We have one very specific check up in mind – when was the last time you got a Rolex tune up Boca Raton?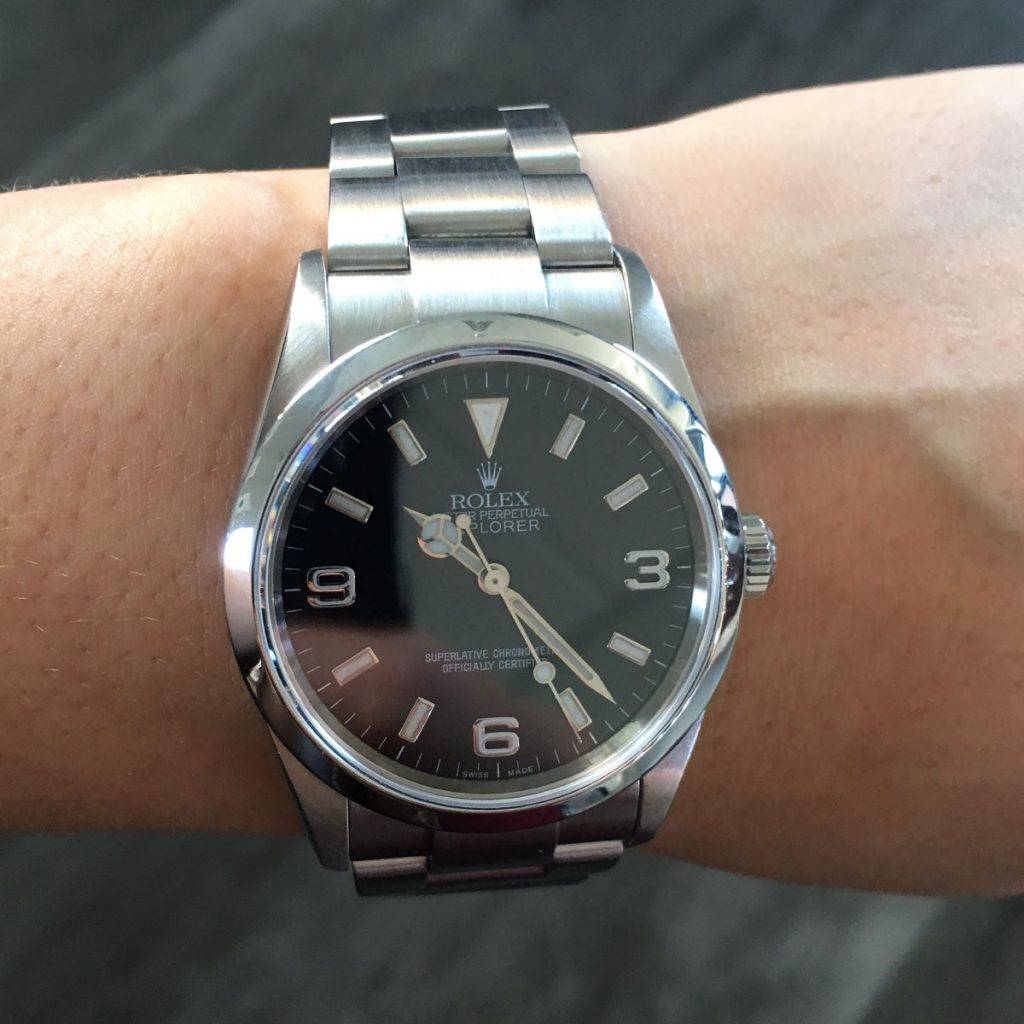 For many Rolex lovers, their watch is basically just another appendage by now. Your well-loved and time-tested work of watch art practically never leaves your wrist. But we want to make sure it keeps ticking (or rather, that it doesn't) with our current special, the $159
Rolex tune up Boca Raton
needs.
This special involves a complete overhaul on your Rolex, restoring it to like-new condition and giving it the maintenance it deserves. We buy Rolexes to treasure them personally, sure. But part of the investment – and they are an investment – comes from the hope of passing such a well made heirloom on to a loved one some day. You can't take it with you, but you can make sure it's in great working condition when you give it to Junior. Regular maintenance ensures that Rolex watches last as long as they're meant to, which is several generations.
Our Rolex tune up includes the works:
Inspection & maintenance of movement
Thorough cleaning
Refinishing case & crystal polish when needed
Inspection & replacement of gaskets as required
Water resistance test as necessary
Our expert watchmakers enjoy performing complicated services on the rarest of watches, using our cutting-edge technology. Some – but not all – of the "toys" in our workshop?
Witschi Proofmaster M machine for water resistance testing
Witschi Chronoscope M1 timing machine
Greiner Vibrograf ACS 900 cleaning machine for cleaning watch movements
Bergeon No 6928-vr winding and testing machine.
And while our watchmakers love nothing more than combining the classical arts of watchmaking with the puzzle-solving skills of watch surgeons, a quick, seamless Rolex tune up is a nice way to break up the day. You can stop by our gorgeous, state of the art showroom in Boca Raton, consult with our watch experts, then enjoy a craft beer from our bar while you check out our watch workshop. We'll perform your Rolex tune up quickly and expertly, returning your beloved timepiece in like-new condition.
If your Rolex is no longer under factory warranty, you can save yourself the costly (and nerve racking) process of shipping it off for basic maintenance. You can stay local, support local business, and keep your Rolex in your own backyard. Our watch repair experts will restore your watch to good as new, giving your favorite Rolex new life (and adding years to its life while we're at it!)
If you suspect your Rolex needs some more complicated work, our watchmakers specialize in complicated cases, and are well-known as some of the best watchmakers in the U.S. We're always happy to assess your watch with you while you wait, give you a quick diagnostic, and never
ever
touch your watch or perform any services without your explicit command. It's your watch – we're just here to take care of it! But if your favorite Rolex still runs as smoothly as Hans Wilsdorf intended – but could use a little tune up – our $159 service is just what the watch doctor ordered.