Diamonds & Dates Speed Dating Event in Boca Raton | Revolution Dating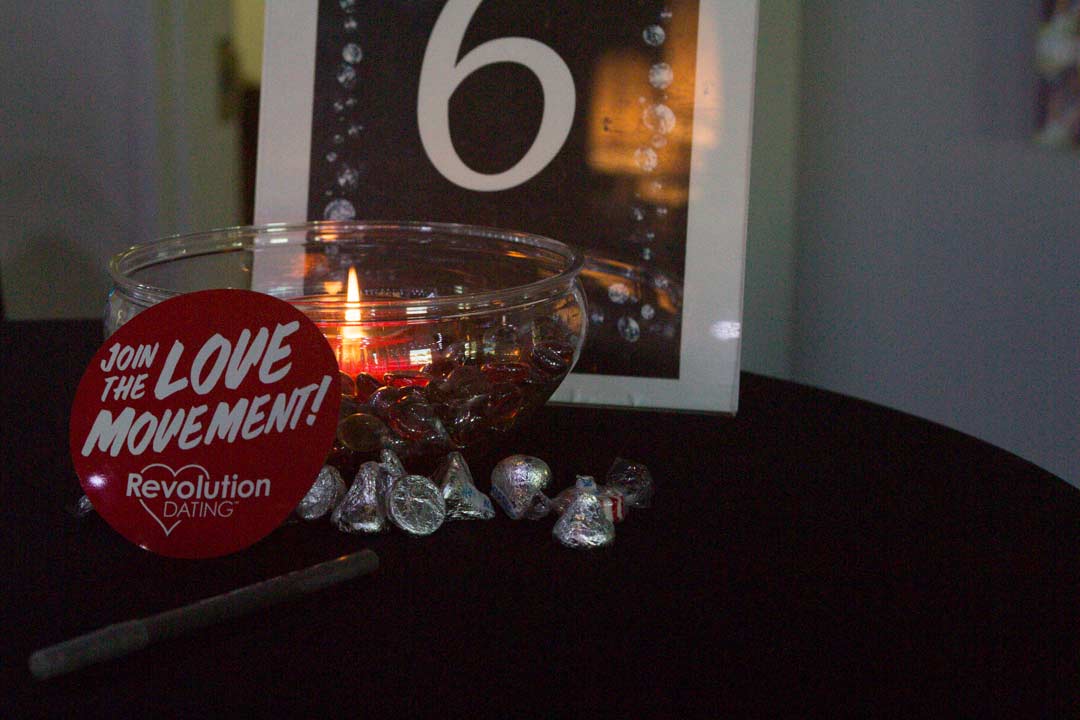 The Diamonds & Dates Speed Dating Event in Boca Raton put on by Revolution Dating at Diamonds by Raymond Lee was a huge success earlier this month. In this article, we will recap the event and tell you why Revolution Dating is the premier matchmaking service in South Florida.
Revolution Dating, a high-end Florida matchmaking company that helps people of all ages find lasting companionship, paired up with Diamonds by Raymond Lee, a high-end jewelry store that has some of the finest engagement rings the world has to offer, to put on a luxurious matchmaking event in Boca Raton.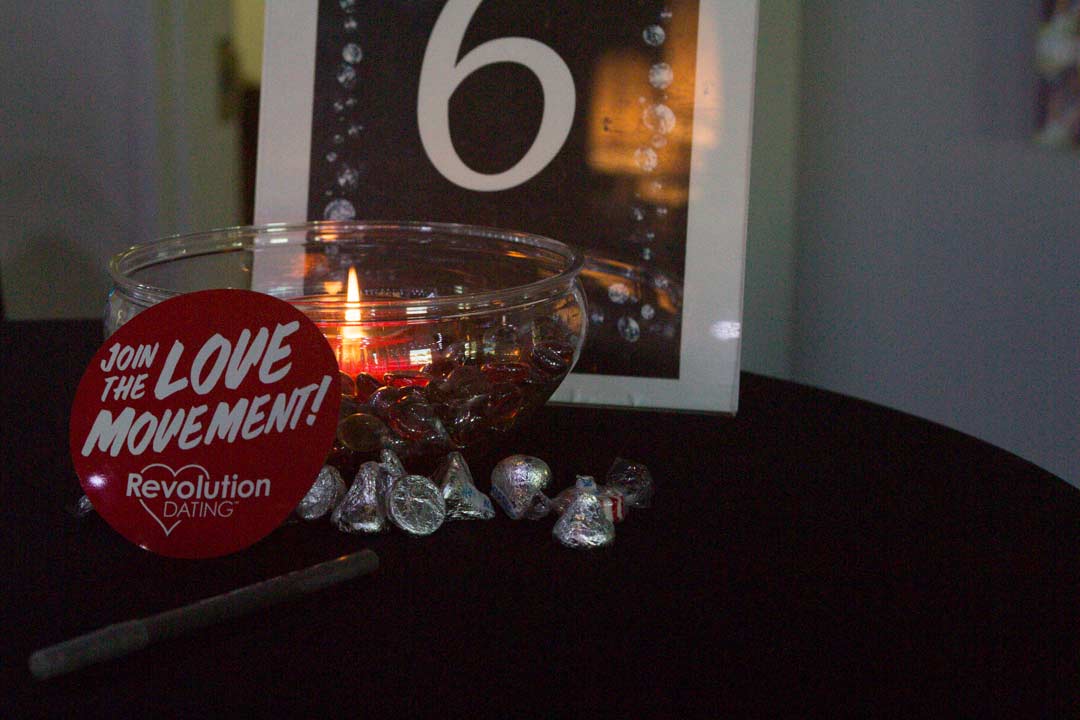 Diamonds & Revolution Dating – The Perfect Combo for a Speed Dating Event in Boca Raton
Revolution Dating at Diamonds by Raymond Lee is the perfect duo for a speed dating event. Think about it, two people talking over drinks, hoping to spark some mutual connection, surrounded by sparkling diamond engagement rings. It really makes for an aphrodisiac-like, romantic setting. Yet, since it was a group event, with a pressure-free environment, it felt very casual and comfortable.
The diamonds weren't all that was sparkling; you should have seen the men and women's eyes as they enjoyed simple yet meaningful conversations with each other. It will not surprise us if we some of the attendees come back to Diamonds by Raymond Lee soon to buy an engagement ring.
Revolution Dating put on the event and Diamonds by Raymond Lee was the host. Revolution Dating partners with different venues throughout South Florida for their events. This was the first time they chose our venue at Diamonds by Raymond Lee.
Diamonds & Dates Speed Dating Event in Boca Raton Recap
The Diamonds & Dates matchmaking event by Revolution Dating hosted at Diamonds by Raymond Lee rundown.
The event started at 5 pm and ran late into the night as the attendees were having such a good time. Time really just flew by. The crowd was diverse and ages ranged from 30 to 80 years old. They were broken up into three age groups, the oldest age group was 70-80 years old and the youngest was around late twenties/early thirties to late thirties/early forties. The oldest age group arrived first, which is a great representation of their generation – prompt and ready for action.
As people were arriving, the first thing they did was check-in and make a name tag. Then, they began to gather around the bar for drinks as they mingled with one another. Some were enjoying simply walking around, inspecting the inventory that is on display at Diamonds by Raymond Lee.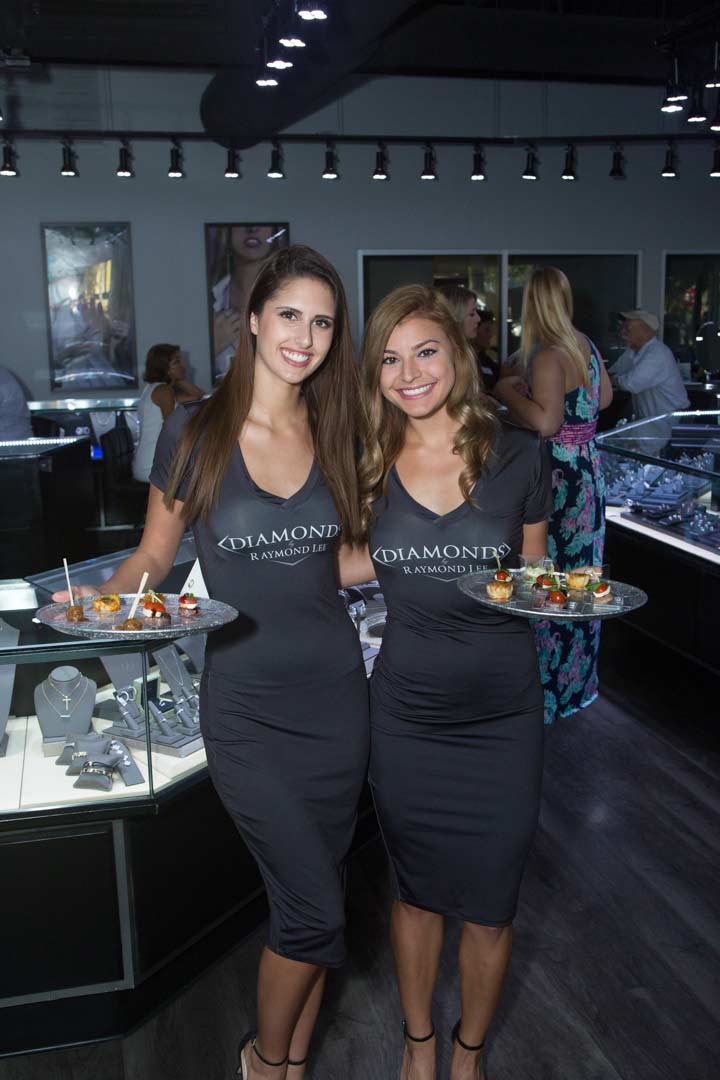 Finally, it was go time.
When the speed dating began, attendees got into pairs (man and woman), each sitting at different tables around the store. Diamond girls were serving beer, wine, and Hors d'oeuvre throughout the night for all of the guests.
Each person was given a card with all the participant's name on it and a yes or no next to the person's name. After each round, they were to circle yes or no and then carry on with their card to the next table.
Each table was given around 20 minutes to get to know each other on a one-on-one level, before moving on to the next person/table.
There were 8 tables in total.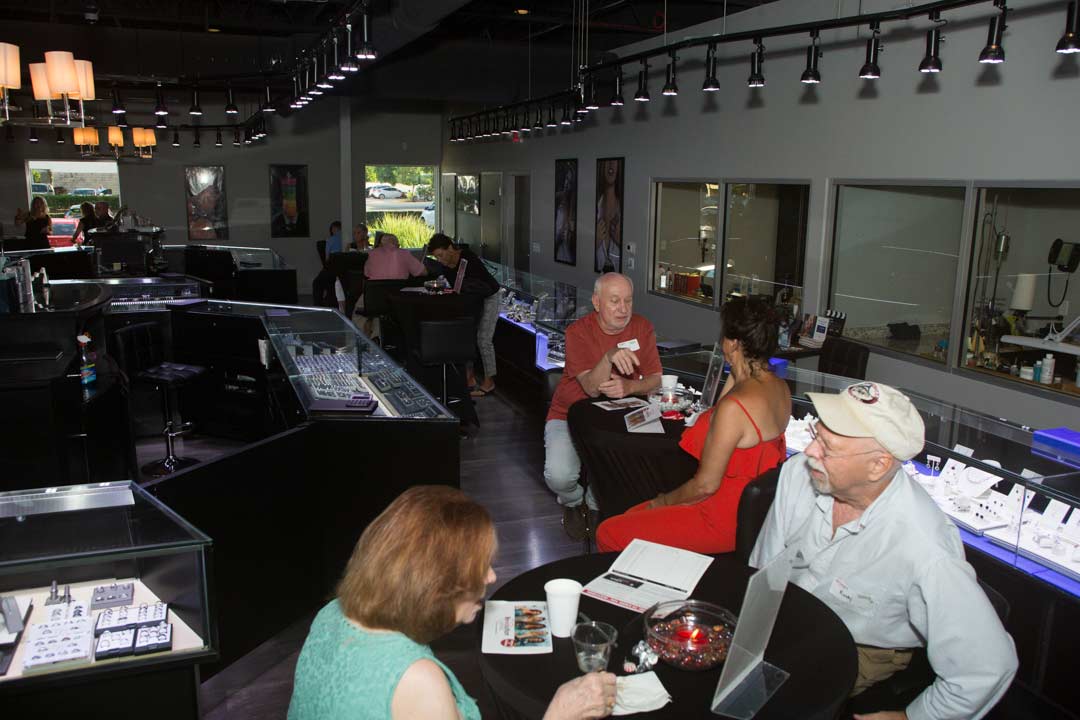 In the end, everyone was smiling as they left and connections were surely made.
This private speed-dating event made for a great opportunity for local singles to meet other likeminded singles, and potentially spark a connection, all while checking out beautiful jewelry and watches over drinks and lite bites.
Diamonds & Dates made for a great night out and we hope to pair up with Revolution Dating for another private Diamonds & Dates event in the near future.
About Revolution Dating
Revolution Dating is a sophisticated Florida matchmaking service-based company that assists single, divorced and widowed men and women of all ages in finding long-lasting romance, companionship, and love. They have decades of matchmaking industry experience and a proven track record. Many people state that Revolution Dating surpasses online dating due to their personalized methods, which brings real results in a safe manner.
This is real deal dating with people who want the same thing as you. And, although online dating might seem like an easier option, using an authentic matchmaker is the most effective and efficient way to meet a significant other.
Online dating fatigue is becoming a national epidemic. So, if you are in South Florida, you can avoid it by using Revolution Dating, the best matchmaking service in South Florida.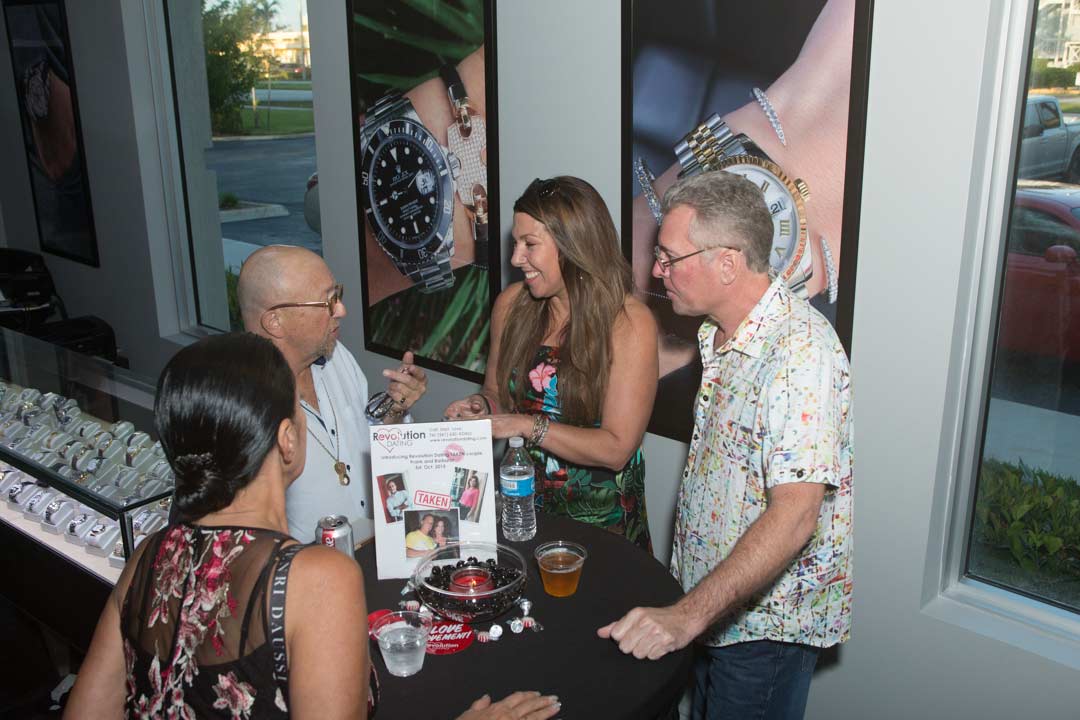 About Kelly the owner
 "The heart and soul of Revolution Dating is love, community, and connection. We truly believe that love conquers all, and we work hard to spread the word that love makes the world a better place," said Revolution Dating Founder & President Kelly Leary.
Kelly Leary, Revolution Dating Founder & President, is extremely accomplished in the art of romance. She has 27 years of experience in the dating industry and is proven to be the top matchmaker in Florida. Kelly helps a plethora of men and women meet their significant other each year. The ultimate goal behind the company is to help people live happily ever after with the one they love.
Kelly fuses her long-standing expertise and naturally lively personality with a Master's in Clinical Psychology, which has allowed her to achieve great things for the dating community in Florida. She has an equally amazing knack for building a team of successful dating experts, all of whom take pride in finding Florida's singles (of all ages) love that lasts a lifetime.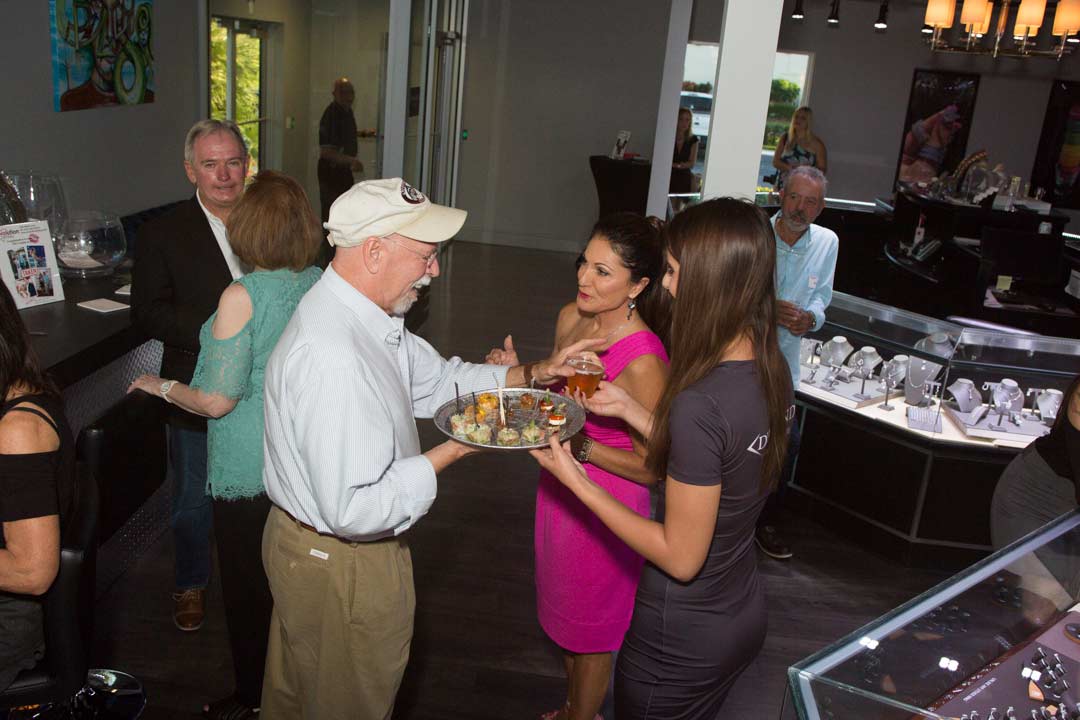 The Florida Matchmaker
Think Magazine, PBG Lifestyle Magazine, and many others have coined Kelly with the name "The Florida Matchmaker", and the name has stuck. There is a good reason for this – it's because it's TRUE.
She has a popular dating advice column called "The Singles Scene", known locally as South Florida's "Sex in the City" column. People of Palm Beach and Treasure Coast eat it up and never miss a post. Kelly has been featured on ABC News, The Palm Beach Post, The Palm Beacher, Stuart News, and has been the cover of multiple publications such as Florida Woman Magazine.
What does all of this mean? Well, it means she knows what she is doing and what she says should be digested by those who need dating advice or simply just want to spice up their own love life.
Kelly strives to make dating easy and as enjoyable as possible. The work she does is extremely rewarding for her. She is changing the lives of others in a major way. Love is one of the hardest things to conquer and something that almost everyone in the world wants.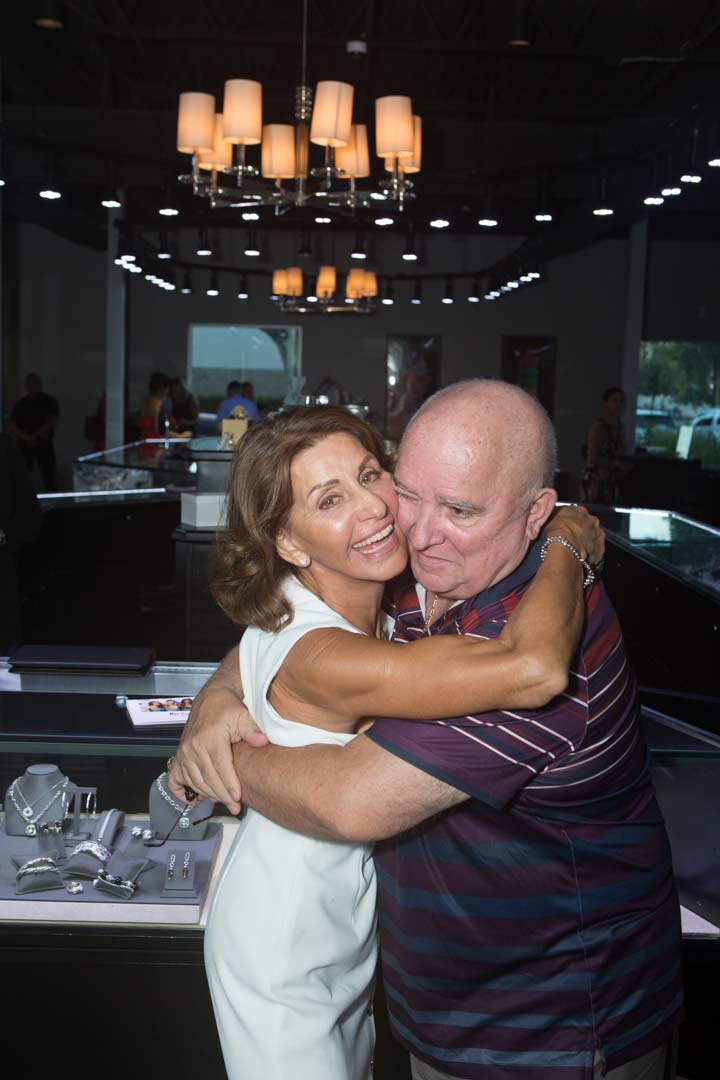 Charitable Efforts
Moreover, Kelly dedicates herself to spreading love in the community through charitable efforts. Revolution Dating makes philanthropic efforts and contributions every year, to organizations like Tri-County Animal Rescue, the Cancer Alliance Help & Hope, and the Renewal Coalition.
Her outstanding leadership has allowed Revolution Dating to fixedly grow while transforming the current dating scene in Florida. Florida Weekly has named the company the Best Matchmaker in 2014 and 2016. And in 2015, they won the Treasure Coast Choice Award for best matchmaking service.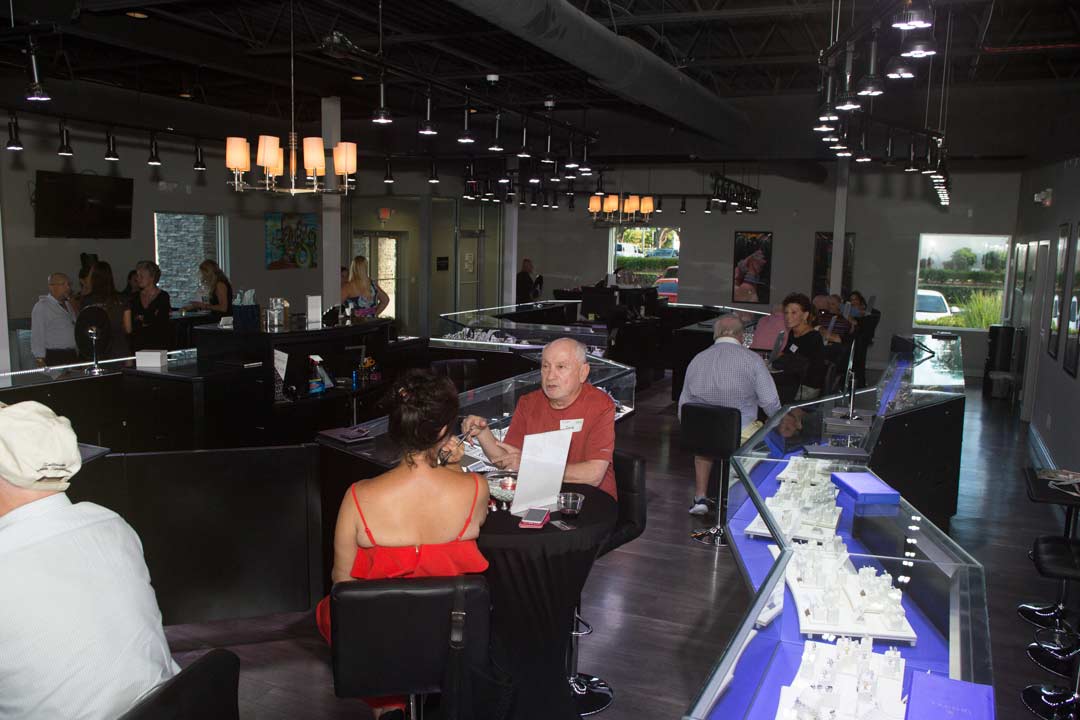 Why is Revolution Dating the best matchmaking service in Florida?
Revolution Dating takes pride in getting to know each and every client. This way they can set them up with the best possible match. Making sure that both parties meet each other's criteria, and that they share coinciding values and interests, is extremely important. Revolution Dating treats each person and date as a special case. So, clients can be confident that Revolution Dating isn't sending them on a wild goose chase. Their ability to understand their clients is truly incredible and it has allowed them to make countless successful matches over the years.
Furthermore, Revolution Dating offers all the advice you could ask for, such as: what to wear to be date ready, where to go for the perfect date, advice for before and after the date, and more…they will help you every step of the way. 
Testimonials of Revolution Dating
"Being single in your mid-20s, with a very hectic professional schedule is tough. Revolution Dating is a great option for busy, working professionals who are tired of the bar scene and online dating." – Alexandra

"As they say, it only takes one if they're the right one. Emily Jo and I are now engaged, and it wouldn't have happened without the Revolution Dating team. Thank you." – Dr. Robert

"After my divorce, I joined mainly because of how time-consuming online dating was becoming… with no results. You have to keep up on it, and you never really know who you're going to meet. Revolution Dating just made sense to me." – Joe

"Kelly and her team make dating fun and easy by setting people up with quality individuals that share similar interests. I never imagined that I would fall in love with the perfect guy. My advice is to take your time and enjoy the Revolution Dating process. Great things are in store for you if you do." – Mona

"As a young professional myself who is quite tech savvy, it's nice to know that in the world of online dating that there is still a legit dating service out there! The vice-president, Rachel, and president, Kelly, personally helped me with my dating profile and finding a match, which was so kind of them! All I will say is that I'm really impressed and that the girl I met is amazing." – Clinton

"I met many wonderful men during my time with Revolution Dating. However, it only took one date with Phil for me to know that a special relationship was blossoming. Phil took the time to really find out who I was… I am thrilled Kelly and her staff found the man for me!" – Barbara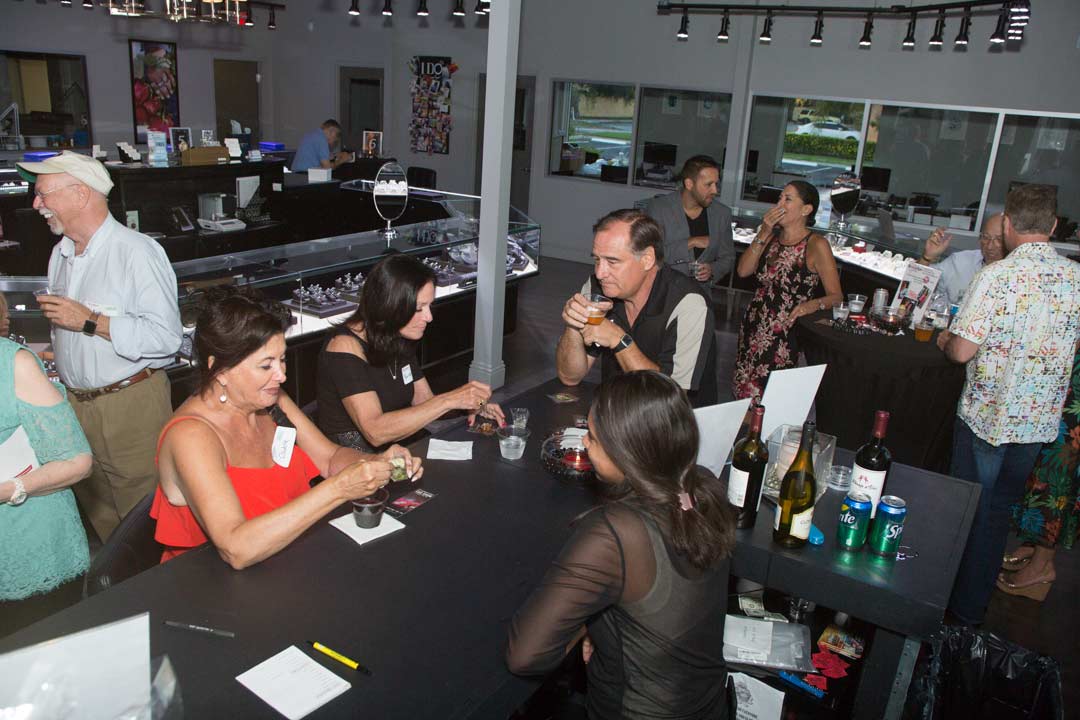 Why You Should Use an Elite Matchmaking Service like Revolution Dating
If you are serious about finding a long-term relationship, then choosing an elite matchmaker who understands the dating game is essential. You will get high-quality dates and dating advice. Ultimately leading you to your ultimate goal of finding a life partner. They also make sure that you are in a safe environment. Everyone that is part of the club has undergone a background check. Furthermore, everything is secure and completely private.
Benefits of using a Matchmaker
You'll meet with people of similar interest and who are serious about finding a real relationship.
No worries about people catfishing
All members undergo a pre-screening and background check.
The dating services are private and confidential.
All the advice you could ask for.
Past Revolution Dating events
Revolution Dating's events, hosted by Kelly Leary and her team (aka Cupids), always have impressive turnouts.
Here are a few of the most recent events:
Annual Love Fest at Rocco's Tacos and Tequila Bar. This is an annual party and it's always a hit for Broward County. Plus, they raise money for local causes!
Paddleboarding and Kayaking Excursions. Enjoying the beauty of nature and wildlife makes for the perfect romantic setting. Besides, a bit of exercise is great for boosting endorphins.
Gladiators & Goddesses Toga Party. Who doesn't love a good toga party filled with food, fun, flirting and music? This was a speed dating event and an absolutely fantastic time.
Escape Room Singles Mixer. A night of clues and mystery solving equals an absolutely fantastic time. It a great way to get to know someone. This singles mixer was a blast.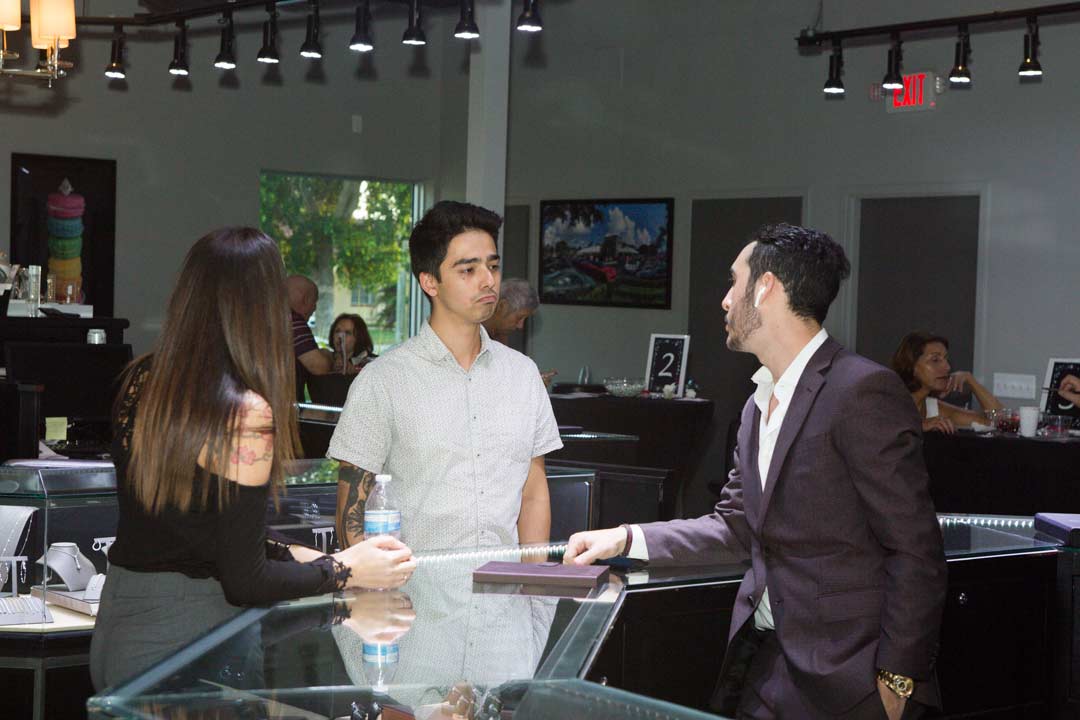 About Diamonds by Raymond Lee
Diamonds by Raymond Lee is South Florida's Premiere Estate Jewelry, Luxury Watch and Diamond Boutique. Founded on family values, Diamonds by Raymond Lee has been serving Boca Raton's community for over 30 years.
Buying and selling high-end jewelry, watches and precious metals is not all that we do. In addition, we are also very active in the community and love to give back. We had a great time at the Diamonds & Dates speed dating event and we aim to help more people in our community find love, romance, and companionship.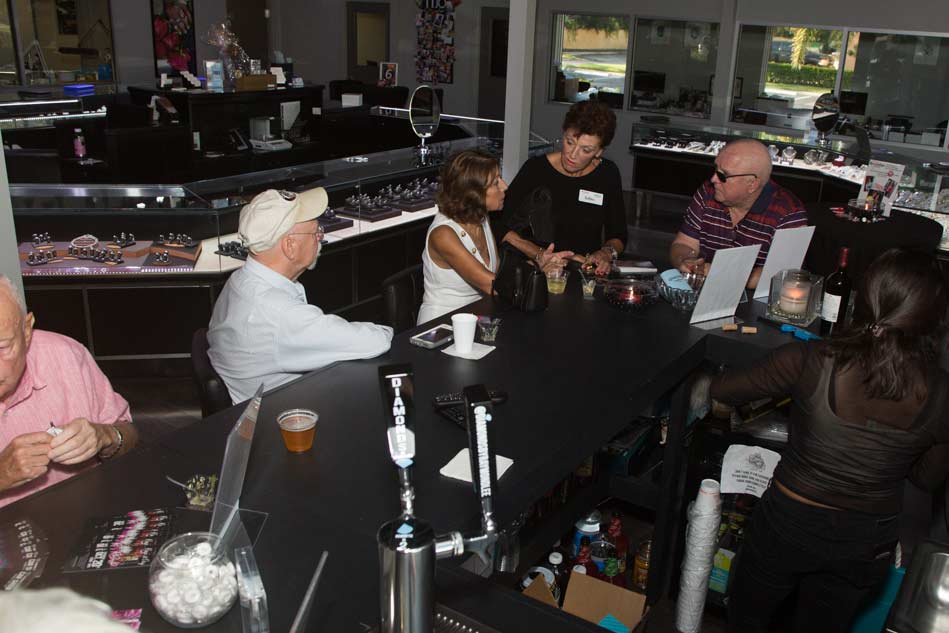 Be sure to follow Revolution Dating on Facebook and check out their website for more information and upcoming events!