Best Rolex to Rock this Fourth of July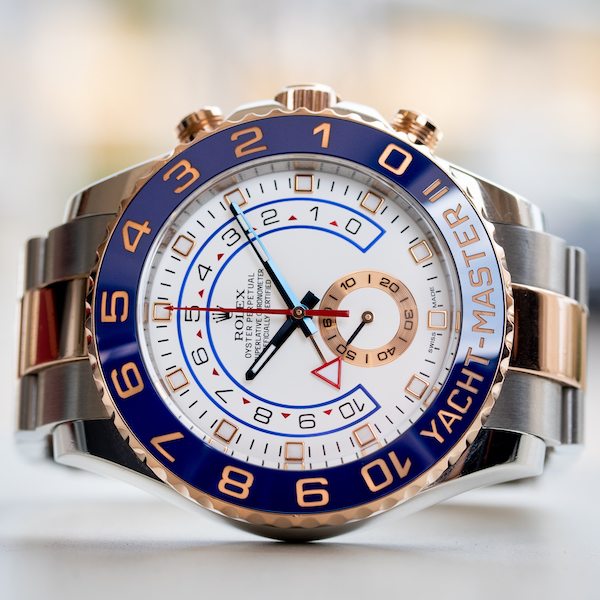 Used Rolex has the best choice of watches to choose from any-day. They possess the best watches fit for every occasion. The Rolex watch brand was established in 1905 in England. It is well known for its high-quality designs for both men, women and children. Most of their watches are resistant to corrosion due to their use of 904L stainless steel, which is of a higher quality grade than any other watch developed in Switzerland. Their steel cover is so beautiful when polished it leaves a sheen. Used Rolex watches have a reputation of having the 71st most valuable brand of watches on Forbes. The best watches to wear on the fourth of July are:
Stampd LA Rolex

Sometimes, dealers make modifications to their watches before they present them to be sold. Providing one of a kind design making it more valuable than it was initially. This exact make-up is made from 18k white gold along with fluted bezel and oyster bracelets. The used Rolex Stampd watch is a unique and rare work of art. It was developed with a Swiss signature, which is a registered dealer of Rolex watches. This makes for a limited-edition version of Rolex oyster perpetual Datejust watch. The clock is specially designed with a feature of a Monochromatic USA flag over the whole face. It is this nationalism that makes it perfect for the fourth of July parties. However, this watch is a limited edition, and only ten watches worldwide have been made. They cost you an estimated $15,000.
Bamford and Sons Black PVD Rolex Daytona

Bamford and sons is also a dealer company that takes joy in customizing Rolex watches. Their custom watches are stylish, self-winding, perpetual motion, and water-resistant watches. It has been made using undefeated Rolex stainless steel, although the Bamford Rolex Daytona is PVD covered for additional protection. Bamford and sons were among the first dealers to utilize PVD, referring to perfection. It adds a professional look to the watch and removes any presence of glare. It is only engraved on the back with Bamford and son's signature while Rolex signs the case, movement, and dial. It is custom made with a patriotic white, red, and blue striped dial that is specially made for the fourth of July celebrations. They range from about $48,000.
Rolex 6694 Oyster Date with Red, White and Blue Strap

An attractive 1964 Rolex watch is measuring 34 mm in size. Specially designed with a red, white, and blue strap. Making it specially designed for the fourth of July celebrations. It features an impressive blue dial and polished steel bezel. It has a one of a kind date hole located near the three o'clock symbol. This is a vintage watch with manual wind movement clasped by a waterproof stainless steel oyster cover. The patriotic band is suitable for everyday and formal wear.
Rolex Sky-Dweller

The model was introduced first in 2012; it exudes an ultra-luxurious vibe. It is a highly popular design worn by the likes of Jay Z and Conor Mac Gregor. This watch is a real feat of engineering excellence. If you are wearing this watch, it says you are a winner and a traveler. The watch has a simple but complex interface. It has a unique and intuitive ring command system. It has been crafted in such a way to make complications accessible. Its beauty and complexity make it a watch suitable for any occasion.
Rolex Submariner

This watch is considered to be one of the classic most covetable watches of all time. It has been worn by the likes of Steve McQueen and Robert Redford. It is a symbol of excellent craftsmanship, good taste, and success. It is suitable for any occasion because of the heavy-duty cover that makes it waterproof. It can also match anything you have in your wardrobe. It is durable and can go in almost any condition.
Rolex Datejust

The used Rolex Datejust the most recognized model of all the Rolex watches. It is simpler to read to use, and it commands attention. It is usually 36mm shaped with a fluted bezel made of rolester steel with reflector sides that call attention to its stylish nature. It is suitable for all occasions and ceremonies. It has been worn in several events by Tom Cruise, JFK, and Andy Warhol. It has been named the true icon of the twentieth century imitated and copied due to its elegance and flair to command attention.
Rolex GMT-Master II

Initially made for pilots making world flights in 1950. It became the most widely known Rolex ever to be made. It is recognized as the watch that went into space by astronaut Jack Swigert Jr.; it is an 18ct white gold with red and blue cerachrom bezel. It is best for almost every occasion if you're traveling long distances or want people's eyes on your wrist.
Rolex Milgauss

It was initially developed to be an antimagnetic watch for people working in scientific research. However, its unique color made it suitable for more occasions than one. It is easy to notice that it is a used Rolex because of its unique design. It is not a requirement to be a scientist to get one. It is featured with tinted crystals, pops of color, and lightning bolt second hands. It is thicker than it should be due to the application it was made for.
Rolex Cellini

It is 39 mm and offered in 18 ct Everose gold. The introduction of a new model that features a display of the phases of the moon. It is suitable for almost every occasion due to its classy look. It is a collection of customary timepieces. Combining the best of professionalism and high standards of excellence with an outlook that intensifies watchmaking in its most timeless moments.
The watches mentioned are all classic and can be worn in almost every event imaginable due to their classic appearance and specific features. Most of them can be customized to make the presentation more appealing to the occasion. Contact Raymond Lee Jewelers today for curbside pickup and virtual viewing of any used Rolex.