The Life & Death of Billionaire Diamond Trader Ehud Arye Laniado
The tragic death and life story of Ehud Arye Laniado, a billionaire diamond trader and expert in diamond valuation. Here is everything you want to know about Laniado, who passed away at 65 years of age from a Penis Enlargement Surgery gone wrong on March 2nd, 2019.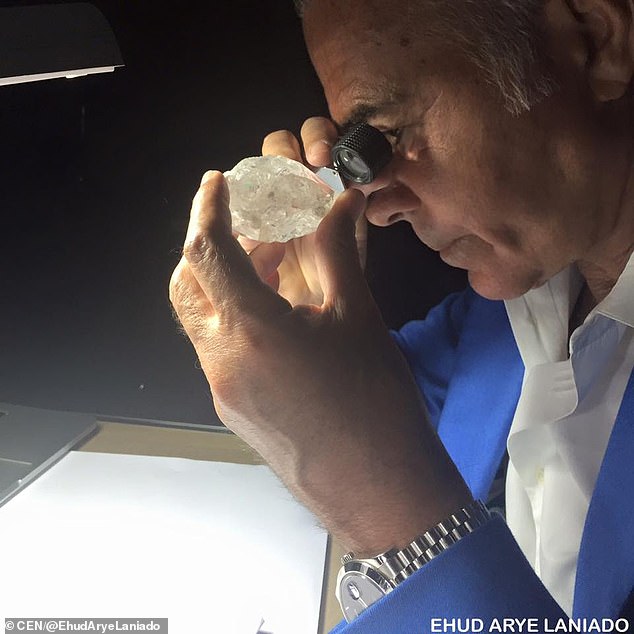 Billionaire diamond trader, Ehud Arye Laniado, passed away last week after suffering a heart attack while undergoing a penis enlargement operation in Paris, France.
As the wealthy diamond-expert trader Laniado stepped foot into a high-end private clinic on the edge of the Champs-Elysées on March 2nd, 2019 to get his male member enlarged, he had no clue that this would be the last extravagant thing he would ever do in his extraordinary life.
Tragically, Ehud Arye Laniado's surgery at the unidentified private clinic would prove fatal due to unknown complications during the procedure. Laniado died at the age of 65, far earlier than he should have. He will be dearly missed by his family, business partners, friends, and employees.
An announcement from his firm said: "Farewell to a visionary businessman. It is with great sadness that we confirm that our founder Ehud Arye Laniado has passed away."
If you check his website, you will see a banner that reads: "It is with great sadness that we confirm the news that our founder, Ehud Arye Laniado passed away on Saturday, March 2, 2019. He was 65 years old."
A final statement from those who were close with him: "After living an exceptional life Ehud will be brought back home to Israel as his final resting place. He will be dearly missed by us all."
How did Ehud Arye Laniado Die?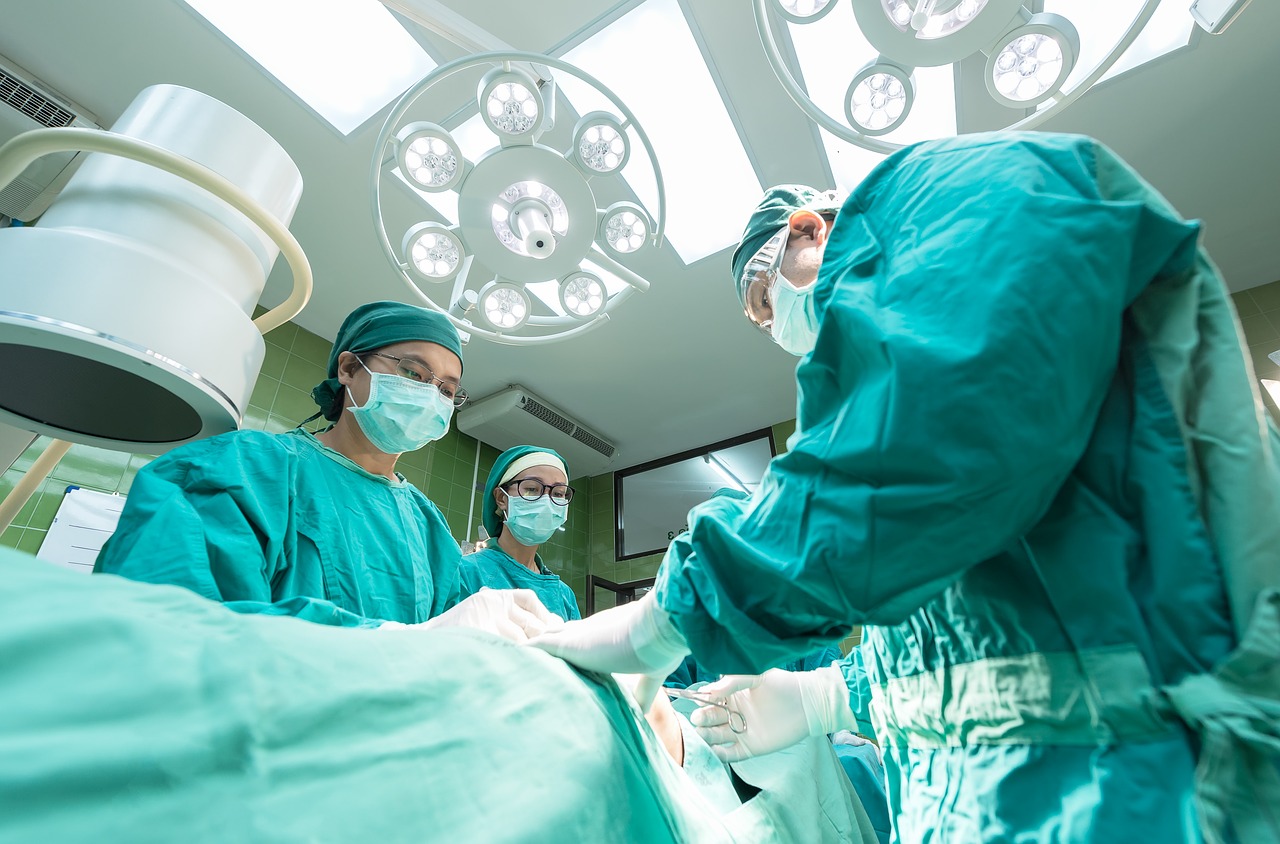 According to Belgian Media, the adept diamond expert had a heart attack that occurred when an unknown substance was injected into his manhood.
However, there is some skepticism regarding his death. It's not as if there was anything sinister at play. In fact, it seems that he may have had prior health complications, most likely unknown. It could also be that there was a mistake made by the doctor or anesthesiologist.
Taken from The Daily Beast, we found an interesting point of view from Norman Rowe, a New York-based plastic surgeon (who wasn't actually involved in Laniado's surgery).
Here is what he said:
"Laniado's story is tragic. But it doesn't mean penis augmentation is unsafe. [Laniado's death] had zero to do with the procedure. This was an anesthetic death."
In the opinion of Rowe, Laniado likely underwent a couple of different penis enlargement procedures. This includes lengthening (cutting the ligament at the base of the penis and/or filler injections).
In the USA, there is only one silicone implant treatment that the FDA approves and that is Penuma. The FDA does not approve lengthening, augmentation, or filler procedures. At least not at this time. Although plastic surgeons can still perform these procedures legally as "off-label".
Most filler injection procedures use hyaluronic acid fillers and they cost anywhere from $250 to $750. Fillers are meant to add girth. There are actually a lot of men opting for this kind of procedure. It isn't a one time thing either, patients usually start with about ten sessions.
In regards to safety and effectiveness, there aren't too many studies on hyaluronic acid fillers. But from the little results out there, it seems to be positive.
A 2003 study in The Journal of Impotence Research on 187 men who'd gotten the procedure found "no serious adverse reactions," and reported that the procedure appeared to be "safe and effective."
Another study from 2011, in The Journal of Sexual Medicine, shows 50 patients who came to the same conclusion. There were no serious adverse reactions. The authors went on to describe the treatment as "a very effective and safe technique for penile augmentation."
With that being said, as of now, the FDA has only approved the use of hyaluronic acid fillers in the face. It's still a no-go for the penis.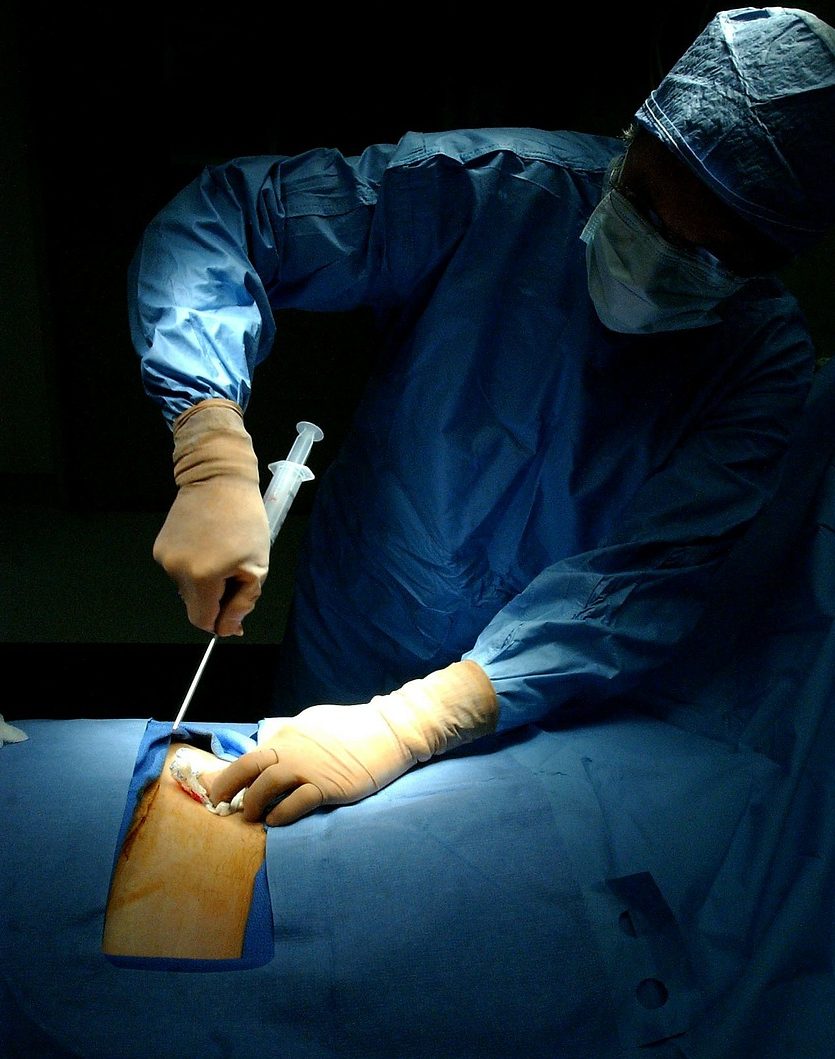 The Surgery and Cause of Death.
According to Rowe, the plastic surgeon, there are three likely causes for Laniado's death, all of which relate to anesthesia.
Here are 3 possible explanations:
1. Pre-existing heart condition
The Paris clinic may have given Laniado general anesthesia. Anesthesia can exacerbate pre-existing heart conditions. Underlying maladies of the heart often become known during general anesthesia.
However, this is most likely not the case because general anesthesia isn't necessary for a minor procedure like this.
2. Improperly Administered Dose of Local Anesthesia
The dose of local anesthesia may have been improperly administered by the clinic. Injections of general anesthesia are done in the fat and skin. This is the safest place to inject. So, if the anesthesia injection went into a blood vessel, it could have been the reason why Laniado's heart stopped.
3. Accidental Overdose from Sedation
The third possible explanation could very well be the most likely cause of death. There may have been an accidental overdose from sedation. Sedation is a milder treatment option which leaves patients conscious and breathing. A common anesthetic that could have been in use and the cause of this is Propofol.
Now, it is also possible that the injection of the filler went into a blood vessel. This would harm the heart in a similar manner. However, the direction of blood flow, and the placement and size of the blood vessels in the penis makes this an unlikely scenario.
No matter what the reason is, it's a really sad ending for Laniado.
About Ehud Arye Laniado – The Diamond Specialist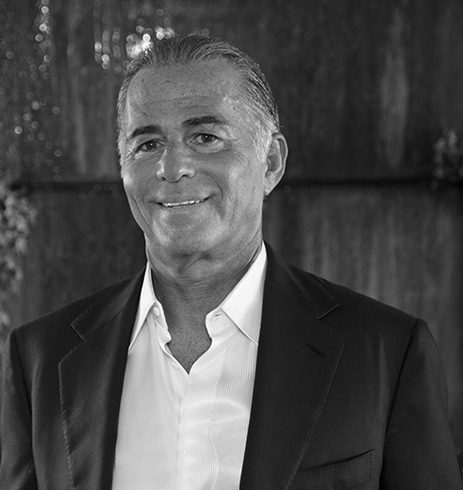 Ehud Arye Laniado was born in 1953 in Belgium and is of Belgian-Israeli ethnicity.
He is the owner and founder of Mercury Diamonds and Omega Diamond Company based out of Antwerp, Belgium – the diamond capital of the world.
He was a diamond industrialist who was extremely passionate about diamonds.
Starting in his early 20s in Africa and then later in Belgium, Ehud, began sharpening his skills in calculating and predicting the valuation of what a rough diamond would be once polished. He became one of the best in the world at this, and up until his death last week, he was chairman of his global diamond businesses, which had a focus on mining, exploration, rough and polish diamond valuation, trading, manufacturing, retail, and consultancy services.
Laniado was a master in everything from the minute details of evaluating and pricing rough diamonds to understanding the complete structure and operation of the diamond industry. He was a diamond mogul know in all the diamond capitals – Hong Kong, Mumbai, Tel Aviv, Antwerp, New York.
Laniado was meticulous in documenting and analyzing his discoveries on pricing rough and polished diamonds. One of the most demanding, complex and difficult skills in the diamond industry is accurately forecasting the value of rough stones. So thanks to Laniado's unparalleled expertise, he became more and more popular. His understanding of diamond pricing led the industry to better pricing transparency for diamond buyers and sellers alike. Furthermore, his advanced data over the years allowed him to create two extremely valuable proprietary computerized diamond valuation systems for rough and polished diamonds. These systems thoroughly analyze diamond prices.
All in all, he was a visionary and an innovator who greatly influenced the diamond industry. His most recent vision was to bring diamond pricing transparency to the masses. He had the vision to transform the perception of diamonds, which would ultimately change the diamond buying and diamond jewelry scene. He saw the possibility for diamond buying to be a type of wealth safeguarding and he also saw a way to change how financial institutions view the diamond sector. For example, as of now, as soon as someone buys diamond jewelry, it loses a considerable amount of resale value. His goal was for consumers to be more informed. He wanted them to have accurate and easily accessible information on how to look at diamond pricing. That way, people would be able to get fair return on the resale of diamonds and diamond jewelry.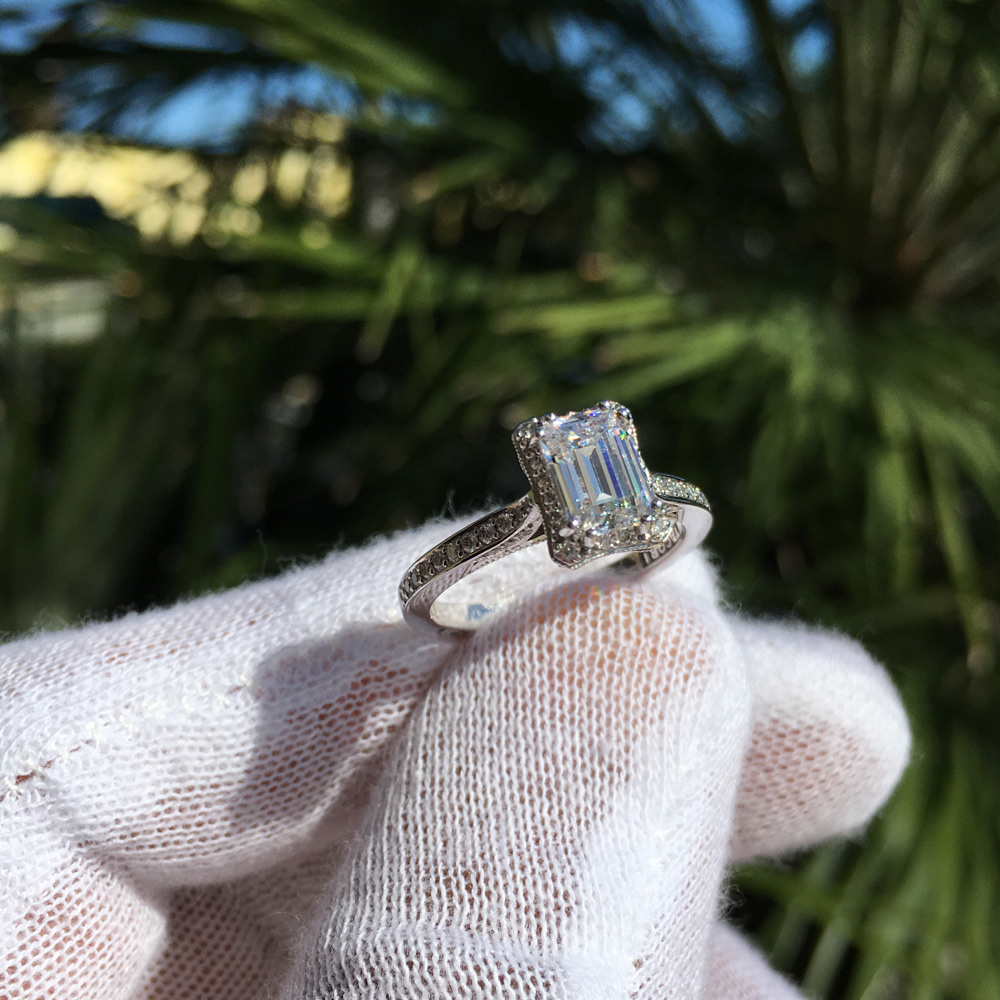 Personal Life
As mentioned above, Laniado began his career in Africa in his early 20s. It appears that he did not go to university and he was once a masseuse at a Hilton hotel in Tel Aviv. What a come up from such a humble beginning. His net worth is unknown but it is pretty clear that he was a multibillionaire.
Laniado was the owner of the most expensive penthouse in Monaco, which is worth more than 30 million Euros. He also owned a house in the posh LA suburb that is Bel Air. It was there that he would enjoy drinking bottles of Chateau Margaux and spending his leisure time with gorgeous models and celebrities.   
From a member of Omega Diamonds:
"The Argentinian, that is what we used to call him at Omega Diamonds because he looked like a tango dancer."
We aren't sure if he actually danced like one, though.
Size Did Matter For Laniado
There have been some reports claiming that Laniado was a "victim of the so-called Napoleon complex". This means he was obsessive over his small size. However, a quick search on the internet shows us that he was 5 foot 9 inches, which is quite average.
Now, usually 'small size' refers to height not the nether region, but for Laniado it might have been both. It makes sense that this claim is true considering he, in fact, did opt to do surgery to improve his 'size'.
When you have that much money, maybe a big car and material objects simply aren't enough. Maybe average height isn't either. Nonetheless, no one can be sure what Laniado was thinking or going through, so it's not right to judge him. Most people have at least a slight feeling of dysphoria. At least occasionally.
Nevertheless, some things should be left as is. Own what you were born with…and all that good stuff.
Mr. Laniado's friends said that "the only time he forgot about his lack of height was when he asked his accountant to read out his bank statement, something which he did multiple times a day."
One friend of Laniado's, who reportedly asked to remain anonymous, said he was "always focused on his appearance and how others perceived him."
As much as some of this story may seem like a cruel joke, it should be a good lesson for everyone – Be content with what you were born with. Also, be careful with these type of surgeries. Make sure it's worth the risk.
The Worlds Most Expensive Diamond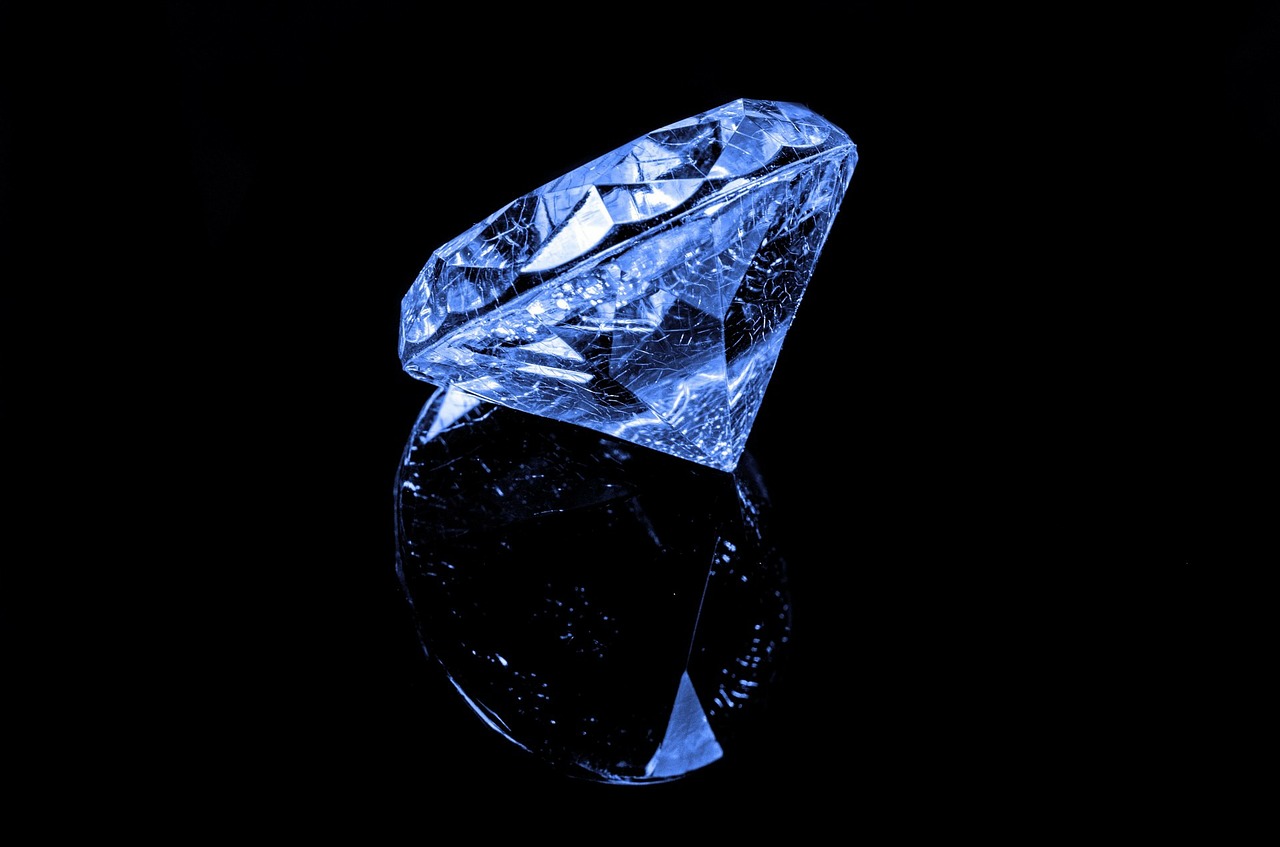 Laniado made the sale of the world's most expensive diamond in 2015. The diamonds was named Blue Moon of Josephine, and it was sold for $48.4million (£36.8million to Hong Kong businessman (and convicted felon) Joseph Lau Luen Hung.
Taken from Wikipedia:
"The Blue Moon of Josephine is a 12.03 carats (2.406 g) blue diamond, described as flawless by experts, that was discovered in South Africa in January 2014 and was sold at a Sotheby's auction in Geneva in November 2015 at a record-setting price of $48.4 million (43.2 million Swiss francs plus fees)."
Tax Evasion
Ehud Arye Laniado's exact fortune is unclear, but what we do know is, he and his business partner Sylvain Goldberg were in some trouble with the authorities in 2013 for tax evasion. The partners managed to get out of a tax evasion trial by agreeing to a 160 million Euro payout.
The Belgian customs office seems to believe that the pair were lying or offering inaccurate information about certain diamonds that they were importing from Angola and Congo. So they still made claim to unpaid taxes in the amount of 4.6 billion Euros and made a request for a 2 billion Euro fine.
However, two courts dismissed the Belgian customs office's claim.
So, an appeals court ordered a new trial. Laniado was due to show up in court on March 14th, 2019.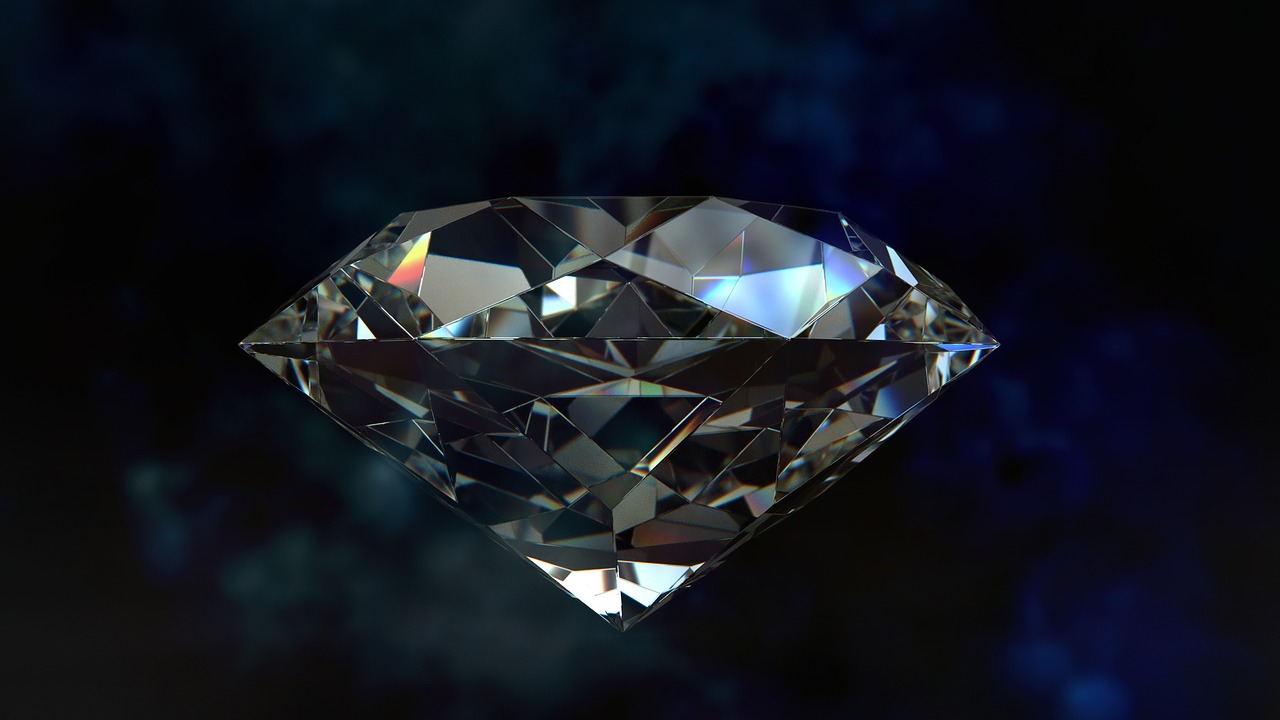 No matter what was going on in his personal life, Ehud Arye Laniado was truly a visionary in his craft and extraordinarily skillful at diamond valuation. He was the go-to guy across the world for diamond pricing. What he accomplished in his 65 years of life was more than what most people could do in multiple lives. His memory should be one of respect. At Diamonds by Raymond Lee, we wish that he rest in peace and those that love him find strength and comfort in his memory.