Rolex and Scotch: The Pair You Need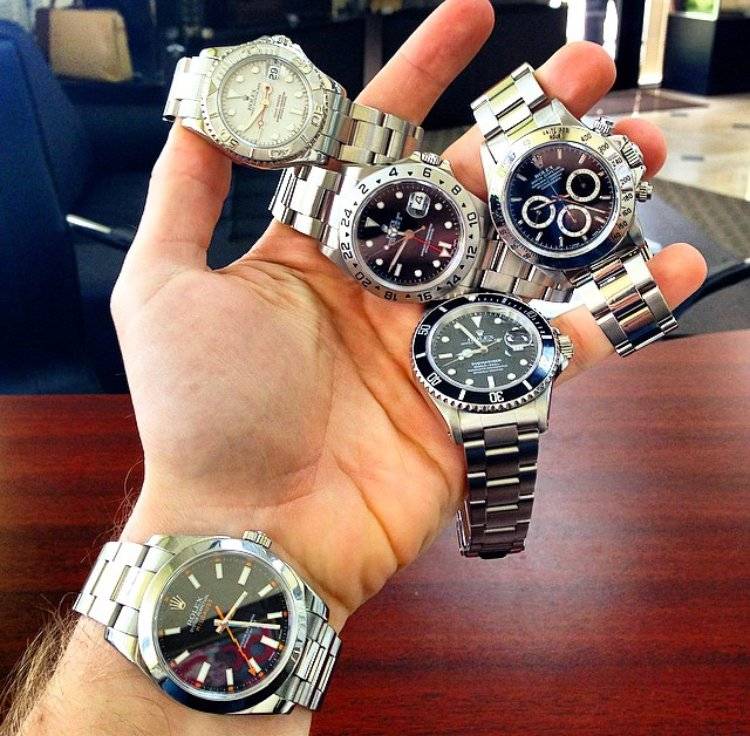 The Perfect Pair You Didn't Know You Needed
The Rolex Explorer II Black Dial Stainless Steel Watch & Scotch
Picture it — a Rolex.
Sleek black cut against sharp stainless steel. Black dials, silver hands, sapphire crystal. It's sharp. It's sultry. It's the perfect addition to a man's wrist – but are you the right man for the job? For years, only the worthiest of men have sported this masculine facet – a watch so bold and so stunning that only a select few have been capable of pulling it of. Can you see it? It's everything you've dreamed of for wristwear. It's a brand who's name rings out loud. A brand everyone in the world recognizes, craves, and desires. It's the Rolex Explorer II 16570 Black Dial Stainless Steel Watch, and the it's exactly the masculine cut wristwear your arm is dreaming of.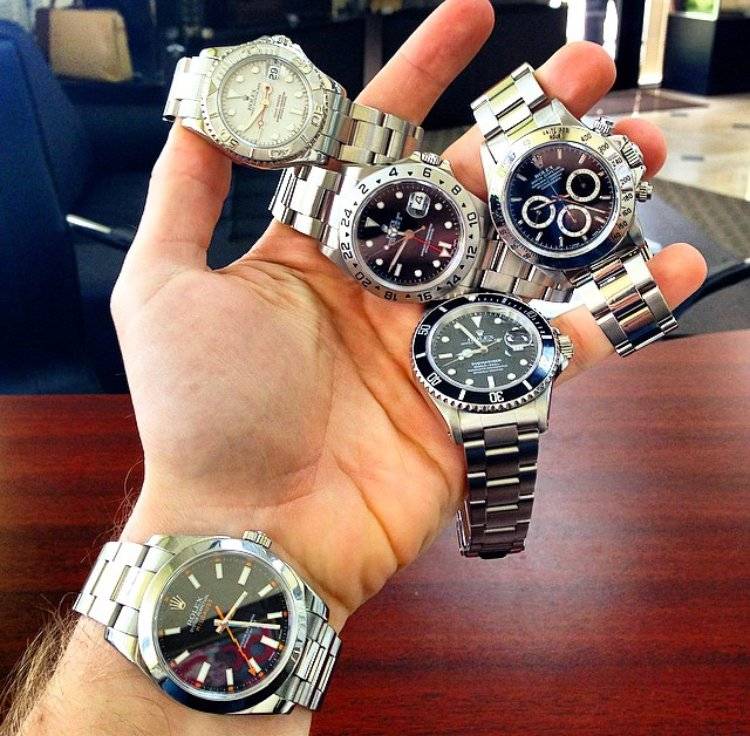 But this watch is the perfect addition to masculinity for more than just its appearance – in fact, one of the greatest benefits of this watch is how well it complements many other masculine vices, accessories, and activities.
Incredible pairs like this exist in real life, fiction, and within every industry, but there's nothing quite like the masculine pairing of The Rolex Explorer II 16570 Black Dial Stainless Steel Watch and a perfectly rounded, sensual, neat glass of scotch.
Iconic pairings aren't common, but when they happen, they're exquisite in every sense of the word. There's something other-worldly about seeing these two things backed up next to each other. Your glass, filled the brim, neatly packed with a world-class scotch of your choice layered next to a classic, stainless steel, masculine watch.
It's been said that perfect pairings don't exist, but those who've said that obviously have never seen a Rolex Explorer II 16570 Black Dial Stainless Steel Watch side-by-side.
In order to fully understand the compelling, complicated, and consistently iconic pairing of the Rolex Explorer II 16570 Black Dial Stainless Steel Watch and a neat, smoky glass of scotch, it's important to dive deep into each of the brands, and products within those classifications, that help to make this pairing the most iconic duo in their industries. Read on for a more in-depth guide on each of these products!
The Watch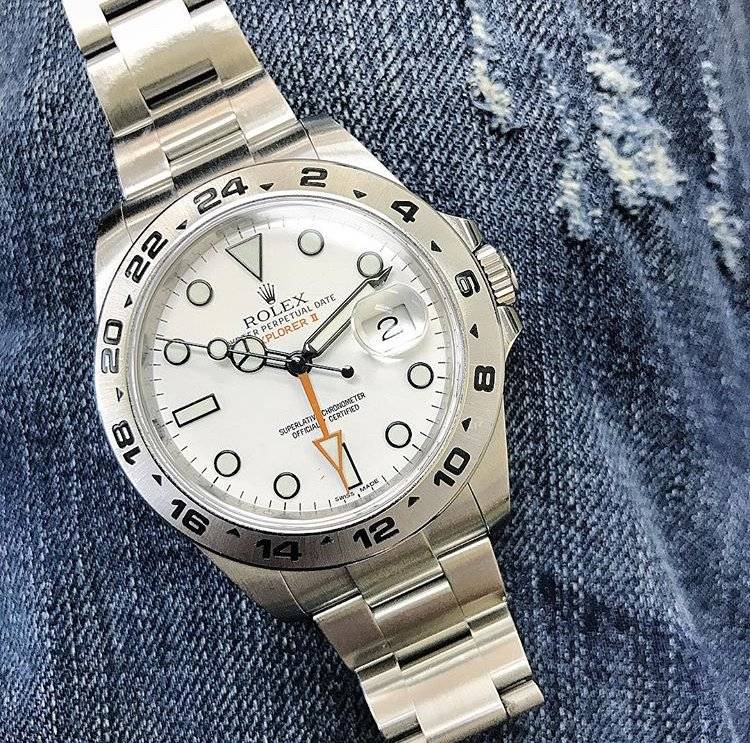 We've already got you hooked on the watch just purely based on aesthetics (and honestly, after taking a good look at the pictures of it, it would be hard not to be enthralled in this exquisite wristwear).
But there's far more to this watch that makes it one-of-a-kind. Things that go far past its looks.  Things that go deep into its creation, inception, design, and purpose that make it something absolutely extraordinary. The Rolex Explorer II 16570 watch embodies the privileged relationship that has always been bound by Rolex and exploration. It's about adventure. It's about style. It's about class. It's about testing the real-life conditions in the quest for precision, greater precision, robustness, and of course, reliability.
But what makes this watch so special? What makes it so unique? Is it the design? Is it the history? Is it the reliability and intense robustness?
It's all of the above, and so much more! Let's dive even deeper into what makes the Rolex Explorer II 16570 everything you never knew you needed.
The History
Since the late 1920s, Rolex has been using the world as a testing ground to ensure their watches worked under real-life conditions, and of course, the Rolex Explorer II 16570 is no exception. Initially created for adventure and exploration, the Rolex Explorer II 16570 was designed and adapted specifically for spelunkers.
You heard that correctly. One of the finest, most luxurious, handcrafted watches in the world was created for adventurers who dive and explore caves. It's a strange thought, but one that makes sense – it is named the Rolex Explorer, after all.
Rolex unveiled this adventure watch in 1971 as the revamped and revitalized version of the Rolex Explorer I wristwatch and had a 22-year production run.
The Design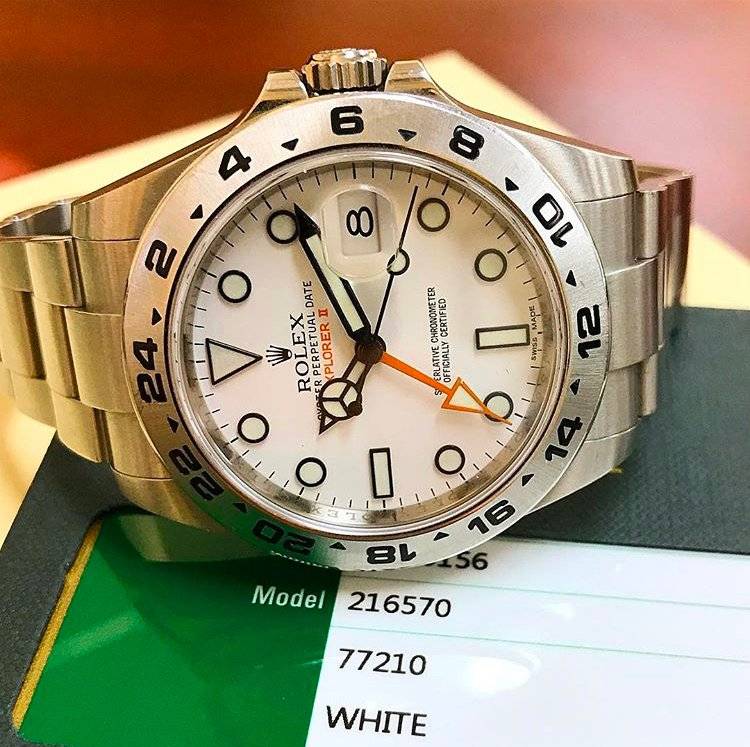 It's strange to consider how the Rolex Explorer II 16570 was created. Rolex is a brand that's known for its luxury watches, on the largest scale, for the general population — but if you look carefully at why they were designed in the first place, you'll find they were created for a very niche audience. The design of their watches, especially of the Rolex Explorer II 16570 is no exception.
Because of its adventurous nature and niche need, this Rolex needed a few unique, customized options. For starters, the Rolex Explorer II 16570 made use of black outlines surrounding the round hour markers on the white dials rather than the traditional, Rolex-branded gold lines, however later models, the one we've got featured in our store included, has a black dial with silver hands and luminescent hour markers. The Stainless steel
The Future
The most important thing about the Rolex Explorer II 16570? It's constant adaptations to a changing world around it. Rolex is frequently adapting, evolving, and changing the design of the Explorer II – a practice they've been perfecting since the early 1920s. This watch, like scotch, has a deep rooted place in the past and in tradition, but because of its respect for evolution, adaptations, and reliability, always has a place firmly rooted in the future, too.
These two are no exception.
Scotch, Scotch, Scotch
So, how exactly is scotch like a Rolex Explorer II 16570, or rather, what do they both have in common? How do these two things complement each other? We're here to dive deep into the makings of both products, their inceptions, their design, their features, and of course, their place in the future. Let's continue to explore this unique, but iconic, pairing even further.
The History of Scotch
If you know anything about scotch, you know that it's a gentleman's drink. Scotch should have a strong, clear, and bitingly smooth flavor, and the general rule is that the longer you let it age, the better it will be. It takes a patient, clear-headed man to drink scotch, and a patient, classy man to wear a Rolex Explorer II 16570.
Originally, scotch was made from malted barley, but in the late 18th century, distilleries and private distillers began sourcing wheat and rye as the sources of their scotch, and it started to stick. Scotch is typically divided in to five different types, including single malt Scotch, whisky, single grain Scotch whisky, blended malt Scotch, blended grain Scotch whisky, and of course, blended grain scotch whisky.
Scotch and whiskey are often confused, so it's important to understand the difference between the two. The rule with scotch is that it must be aged in oak barrels for at least three years. That's a minimum of three years, so you know a scotch man is used to patience.
The earliest recording of distilling of Scotch in Scotland happened as early as 1494, as recorded by the tax records of the day.  There's more evidence however that suggests that this meant that distilling was well underway before this time period.
When scotch distillation began, primitive methods and equipment were used to give spirits their potency, but it's possible that this also left room for the potential of harmful, dangerous scotch to be circulated. However, as time went on, more sophisticated, advanced methods were made, specifically in the 16th and 17th centuries.
While you might know a thing or two about scotch, it's probably not common-knowledge for you that many of the distilling skills were disseminated by monks as they were driven from sanctuaries. Their knowledge of distilling was put to use and spread quickly.
Scotch was initially used as a remedy for many different maladies, including relief from colic, palsy, and even small pox. Quickly though, it became a refreshing beverage instead of simply a cure. Whiskey was gradually implemented into daily life. It was a social refresher, an offering for guests, and a stimulant during long, cold winters.
Initially distilled as whisky, scotch became a firm favorite in the 1880's with a huge helping hand from France when the phylloxera beetle devastated French vineyards. With their wine ruined, the French had to turn to something, and the Scots took advantage, replacing brandy as the spirit of choice. Not long after, Scotch became the drink of choice around the world, surviving USA prohibition, a war or two, revolutions, economic depressions, and more. Yet it still remains one of the most premier international spirit choices.
As laws surrounding alcohol waned and changed, one thing held fast and true, scotch drinking gentleman weren't going anywhere. Today, it's one of the most common liquors among men.
What Makes Scotch and Watch so Iconic?
It takes a classic man to enjoy the finer things – a masculine connoisseur, if you will. For years, people have been hosting events, functions, and group meetings to pair their watches with the perfect whiskeys.
The two go hand-in-hand. In fact, the two are so intertwined, there's even a famous watch that contains a single drop of the world's oldest scotch whiskey (which, trust us, isn't a cheap purchase, this watch is priced at $45,000). Known as the whisky watch, this Louis Moinet watch contains a single drop of the Old Vatted Glenvilet 1862 – the most expensive, and the oldest scotch whiskey in the world.
Another reason that scotch and watches make such a good team? They're timeless. Scotch survived decades of changing tax laws, prohibitions, recession and depressions, and other hardships, and yet still, it remains one of the most luxurious, iconic spirits a man can drink. A Rolex watch speaks to the same resiliency and timeliness, offering the men who wear them a glimpse in the past that built them, as well as a future laying firmly in front of them.
With such a classic, expensive pairing, it's hard not to see the connection between scotch whiskey and watches. In fact, collectors of watches are often collectors of scotch whiskey, too. Why is this? Read on for a better look at the connection between the products, their industries, and why they make such a good pairing.
Scotch & Watch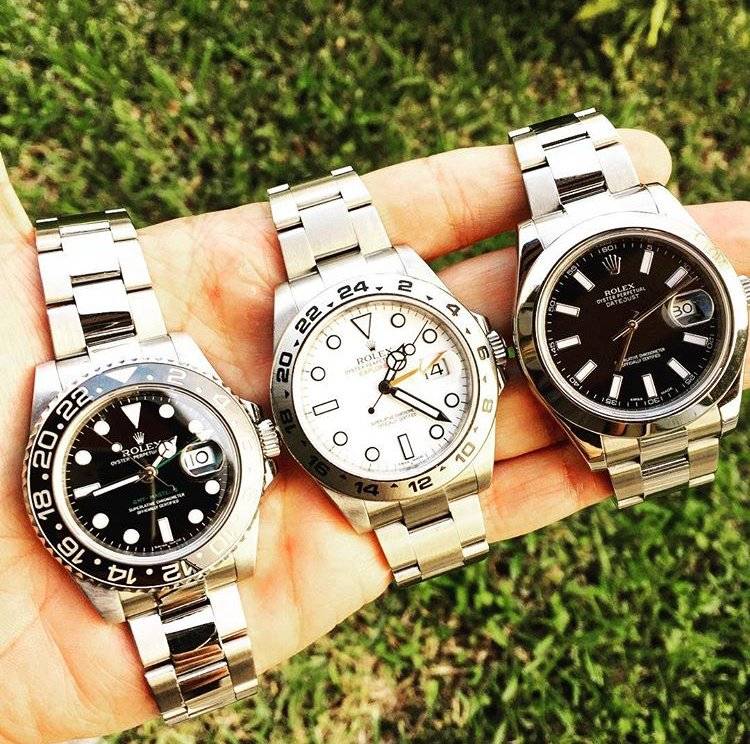 Take a moment and shut your eyes. Picture a man. He's well-dressed, he's sophisticated, and of course, he's wearing the Rolex Explorer II 16570 watch on his wrist. But what's he doing? Zoom your vision out for a moment – without consciously considering it, we bet you imagined that man pouring a glass of smoky scotch. There are billions of correlations here, but one of the most common threads is that a man who enjoys the finer things in life is more apt to desire a worldly, classic style of alcohol (like scotch) alongside a compelling, exquisite, and expensive wrist watch.
The two go together seamlessly.
Both are complex, but classic. Both are sharp, but smooth. Both take a masculine palette to be fully enjoyed and understood. Both require good taste and the experience necessary to understand a good product when they see it. And of course, both get better over time.
The two are an iconic pairing, in fact, it's a pairing that rivals the best of the best. They're both pristine examples of handmade luxury, unique to each of their industries among the millions of cookie-cutter products.
One of the biggest commonalities between the two? Men with adventurous tastes don't scrimp when it comes to the equipment they need — and an adventurous man requires adventurous accessories. Both scotch and the Rolex Explorer II 16570 offer the adventurous man adventurous solutions.
Luxury. Performance. Uniqueness. Class.
Both the Rolex Explorer II 16570 and scotch have them. Few others can imitate, but none can replicate the unique, iconic pairing these two industry-show-stoppers offer.