Travel Tuesdays: Punta Cana Dominican Republic
Punta Cana Dominican Republic is turning into one of the world's premiere beach destinations. Whether you're vacationing to improve your backswing, hit some of the most luxurious and gorgeous beaches in the world or relax in breathtaking spas, Punta Cana is a top notch destination to engage in all of the above.
Punta Cana has been a top tourist destination since the 1970s; listed number 79 on the top 100 places to visit before you die (conducted by UCLA).  Having been founded by American investors in 1969, Punta Cana has become a luxurious oasis of tourism, relaxation, and celebrity yacht parties.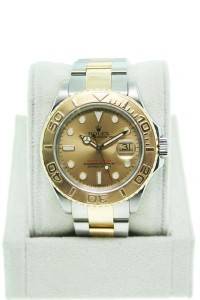 The high-end resort community is home to over 35 resorts stretched along 25 miles of white sandy beaches. TripAdvisor.com rates Tortuga Bay Punta Cana Resort & Club as #1 of 98 rated hotels in Punta Cana.
Tortuga Bay is keen on providing VIP service throughout your entire vacation. From checking in through customs at the airport, you'll notice the staff has an exquisite level of service, unsurpassed even. The oceanfront resort has beautiful, ocean front grounds and the beachside villas were designed by world-renowned designer, Oscar de la Renta.
Accomodations at Tortuga Bay are arranged to the last detail, leaving it to be a hassle and worry free experience for you. Staying in a Tortuga Bay is truly a AAA five diamond awarded type of experience. Your concierge stays in contact with you via mobile phone (provided by the resort, of course), and you have access to resort bicycles and kayaks, private beaches, pools, and spas, access to the exclusive Bamboo Restaurant, and daily activities planned as a portal for fun or relaxation.
The Six Sense Spa, located on the grounds of the Tortuga Bay Punta Cana Resort & Club, is a world-renowned spa experience. Famous for 'The Six Senses Signature Package,' guests are pampered for 7 hours and treated to deliciously fresh spa cuisine for lunch.
If golf is your poison, Punta Cana is your Garden of Eden. The Corales Course at the Puntacana Resort is one of the newest courses on the island and a must-see and play for scratch golfers. The Tom Fazio designed course integrates 6 seaside holes on the Corales Course at Puntacana which are challenging but practical for an experienced golfer.
Escape to Punta Cana, Dominican republic and bask in the luxurious tropical sun amongst high end resorts, golf courses and Latin culture. Run into some of your favorite celebrities on vacation, leisurely search for your next destination vacation home, or relax in the spa and truly enjoy the splendor of the hidden gem of the Caribbean at Punta Cana Resort & Club, one of the most beautiful, catering and prestigious resorts in Dominican Republic.