Spotlight On: Cartier
LOVE is just a four-letter word until it is given meaning.
Founded in 1847 in Paris, Cartier gives love meaning as it stands as one of the world's most esteemed companies in the luxury goods industry.
Today, the Maison is renowned worldwide for its high jewelry creations and watches, perfumes and prestige accessories – symbols of craftsmanship and elegance, quality and excellence.
Among the elite, Cartier is worn to signify undying love and is the ultimate symbol of status. As seen on celebrities and the world's most famous,  Cartier is responsible for the love affair each of its customers engages in with each desirable Cartier accessory.
At Raymond Lee Jewelers, Cartier is equally cherished.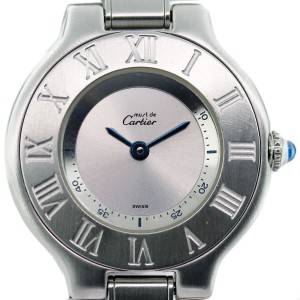 Cartier Must De Cartier Roman Numeral Ladies Watch
Grab attention in this sensible selection that is a must-have for the stylish woman. A match made in heaven, this watch is a timeless essential with stainless steel Roman numerals to accent the bezel. Simply fall head over heels for this heavenly watch.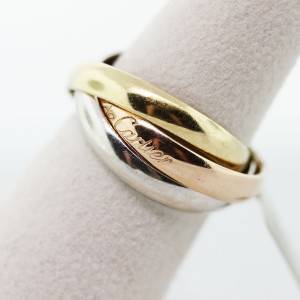 Vintage Cartier Tri-color Rolling Rings
The style and craftsmanship of this fabulous ring will make you fall in love infinitely with its design not one, not twice, but three times. Immediately, you will covet its 18k rose, yellow, and white gold metal that results in a divine appeal and exudes a sensational triple threat. Available in a size 6, this ring has the power to make you admire its beauty all day long.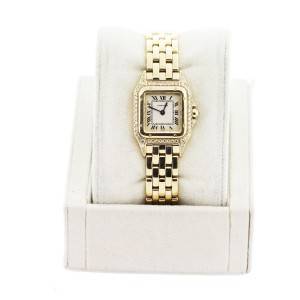 Pre-Owned Cartier Panther 18K Yellow Gold Ladies Watch
This decidedly luxurious watch will be a product of cupid's arrow as your love for this watch will be the epitome of love at first sight. Become infatuated with its quartz movement, factory original diamond and 18k yellow gold bezel, and double locking fold over cast. Like no other, this exquisite watch could be destined to be your one true love when it comes to incredible jewelry that is nothing short of extraordinary.