Travel Tuesday: London Calling
Welcome back to Travel Tuesday! We're thoroughly infected with the Travel Bug at Raymond Lee Jewelers, and our globe trotting adventures don't end with all of the jewelry shows we attend. When wanderlust kicks in, and our minds start to drift, here's a sampling of Where we've gone/what we'll Wear.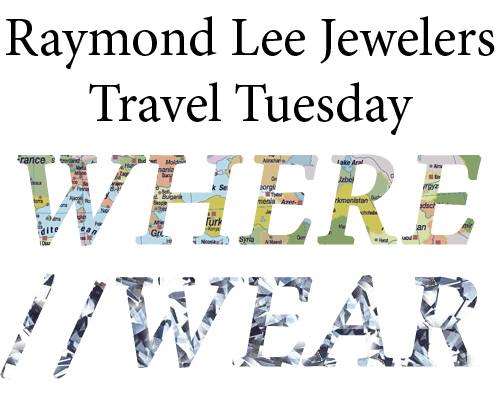 Today's trip might be a tad obvious, given our Olympics fervor, but we can't help it! We're so there in our minds (and in fact, our president & owner actually was there over the weekend). While Jeff was paying a visit to his home country (he's a native of Scotland),we'll be visiting as U.S. contingencies. And only one U.S. designer does British chic with a USA twist: Mr. Ralph Lauren. Ralph Lauren designed this year's U.S. Olympic uniforms (before notoriously having them made in China), but we've put together a few of our favorites from his various ready to wear collections so we're Olympics-ready. And, in homage to our host country, we'll be adding some thoroughly British wristwear too, with the help of Omega's 007 James Bond 40th Anniversary Seamaster.