Raymond Lee Jewelers & Diamonds by Raymond Lee: Boca Raton's Preferred Jewelry Buyers
    At Raymond Lee Jewelers and Diamonds by Raymond Lee, we know there are various reasons behind the decision to sell personal fine jewelry. When you come to sell us jewelry you don't want any more or no longer wear, we offer you knowledgeable, expert and professional service that you deserve. It is our goal to make every seller feel assured before they sell their jewelry and satisfied with the outcome after the sale.
    Raymond Lee Jewelers and Diamonds by Raymond Lee, specializing in buying estate jewelry, have been in the jewelry buying and selling business in the South Florida area for more than 30 years. We are eager to give each client the most value possible for their jewelry pieces. When you have jewelry you want to convert to instant cash – whether it's gold jewelry, diamond jewelry, gemstone jewelry, etc. – Raymond Lee Jewelers and Diamonds by Raymond Lee are the most trusted local businesses to go to in Boca Raton. We are a multigenerational family business that is committed to continuing our reputation for fair and honest dealings.
We Buy Fine Jewelry – Any Kind, Material and Condition
    We are particularly interested in gold jewelry (14kt and 18kt) and platinum jewelry with diamonds 1 ct and up or other gemstones both precious and semi-precious. We also pay huge premiums for rare, collectible, vintage and antique fine jewelry from the early 1900's or earlier. We're also looking to buy signed designer jewelry from high-end brands like Tiffany, Cartier, Chanel, Roberto Coin, David Yurman, David Webb, Bulgari, Van Cleef & Arpels, and many more. Whether it's your first time or nth time to sell your unwanted jewelry, Raymond Lee Jewelers and Diamonds by Raymond Lee always want to make this event an exciting opportunity for you. We buy all types of fine jewelry: diamond, gold, platinum, silver, gemstones. As established jewelry buyers, no item or purchase size is too small or too large for us. We buy anything from a single item of jewelry to large inventories from other jewelers looking to liquidate assets.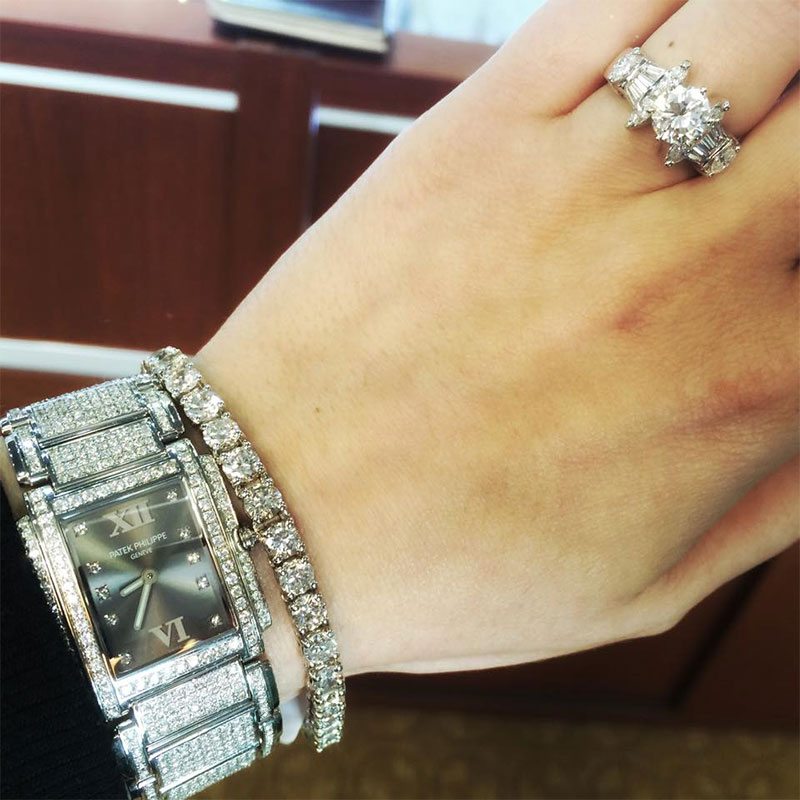 Gold Jewelry Buyers
    We buy all types of gold jewelry in yellow gold, white gold and other fancy colors like rose gold or green gold. We also buy gold nuggets, gold coins, gold cutlery and even dental gold and scrap gold. Your gold necklace may be broken but it can still be worth a good amount of money. Bring it to us. We accept gold jewelry in any condition!
Platinum Jewelry Buyers
    We buy all types of platinum jewelry but we are known particularly for our beautiful estate platinum rings with gold, diamonds and other gemstones. Not sure if you have an authentic platinum jewelry? Simply visit one of our conveniently located showrooms for a free appraisal.
Diamond and Gemstones Jewelry Buyers
    We specialize in buying diamond engagement rings and a wide array of diamond and gemstone jewelry pieces. We buy loose gemstones or stones set in any type of jewelry. If you have a diamond certificate and/or appraisal for your item, kindly bring them with you. Although they are not required to sell diamond jewelry, they will help with the value appraisal of your item.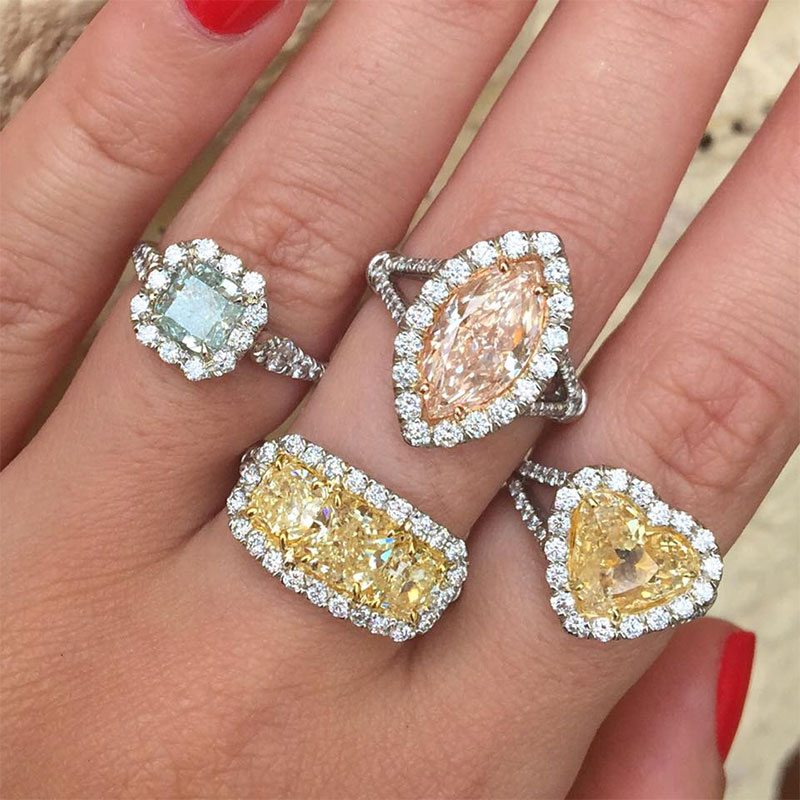 Buying Jewelry with Integrity and Respect
    When you sell your jewelry to us, we know that it can be an experience charged with emotions, especially when selling family heirlooms or jewelry that may remind you of past relationships. We understand it can symbolize letting go of something more than a piece of jewelry. That's why regardless of your own personal reasons for selling, we will treat you with courtesy and respect. We will not insult you with cheap offers and we will never pressure you to sell when you're not ready.Before we make you an offer, you can expect our jewelry buyers to give you a detailed assessment of your jewelry piece and explain to you all the factors that determine its value. In addition to a transparent and honest evaluation, we also promise to provide a secure and confidential sale transaction.
Quality Service You Count On
    Raymond Lee Jewelers and Diamonds by Raymond Lee are your dependable jewelry buyers in Boca Raton when you're looking for immediate cash payment, prices at fair market value, and stellar customer service. Few jewelers have the capabilities or resources to purchase pre-owned fine jewelry and make a prompt payment at fair market value. With us, you can count on the experience and competence that only comes from years of experience.
    We have been serving customers for more than 30 years and, over the years, we've enjoyed repeat business and referrals from hundreds of our satisfied clients. Why do they keep on turning to us whenever they want to sell jewelry in Boca Raton? One strong reason: we always buy jewelry at the fairest value. It is our mission to make every client a client for life so count on our quality service and best prices any time you need reliable jewelry buyers in the South Florida area.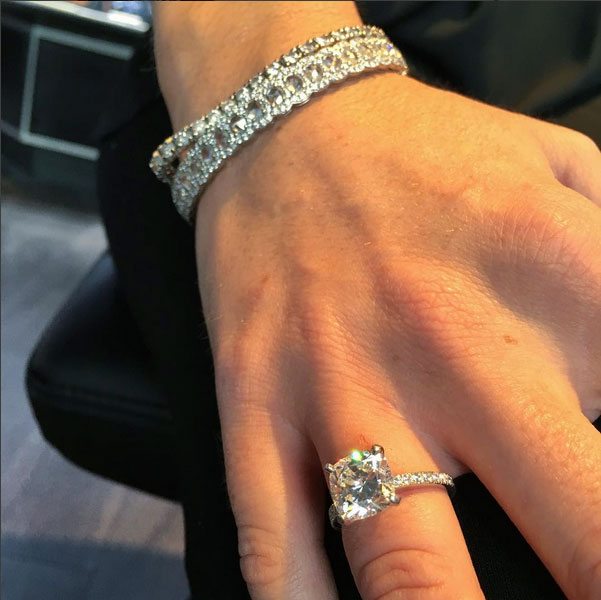 Why Sell Jewelry to Us?
Get More Value: We will not shortchange you or pay you for the scrap value of precious metals. We will pay you for any part of your jewelry that has true value. If you're selling diamond jewelry, we will factor in the value of the precious metal used in the setting. If you're selling gold jewelry with diamonds or gemstones, we will pay you for those gems and not just for the gold in weight.
Free, No-Obligation Appraisal: Do you want to know how much you can get from your jewelry? We can give you a value appraisal for free – absolutely no obligation to sell.
Immediate Cash Payment: Your jewelry will be assessed in your presence and you get instant cash on the spot today once you accept our fair offer.
Professional Service: Our jewelry buyers are always professional and respectful.
We Are Ready to Buy Your Jewelry!
    Any day is a great day to sell jewelry to us. So if you decide it's time to get rid of old or unwanted jewelry in your collection, simply bring them in for a free appraisal and you can sell it to us for outright cash. Come by our beautiful showroom in West Boca or East Boca today or call us to schedule a private meeting. As one of the largest jewelry buyers in Boca Raton, we are always on the lookout for beautiful pieces that we can add to our estate jewelry inventory. If you're thinking "I want to sell my jewelry now", we're looking to buy it! Let us make you a great offer for your jewelry today!