The Future of Watch Technology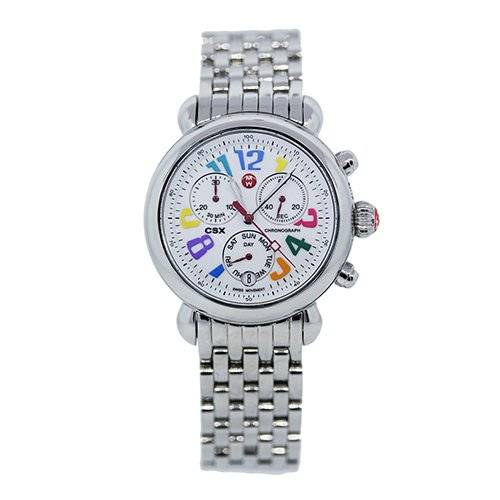 You might think that the watch industry hasn't changes in years. Yes, watches still help you tell time, but you'll find that modern watches offer more variety when it comes to style and even technology. In fact, wearable technology has made the watch relevant to an industry that relies on smartphones to check the time. Just consider these watch trends.
LED Watch Technology
LED watches are about more than just analog versus digital. The ability to place LED lights in thin surfaces has literally changed the face of the watch industry. In fact, some watches look nothing at all like what you're used to, and that's why people love these changes. LED watches may be made of silicone, glass or stainless steel. Some watch designs place LEDs on the surface of links in a watch so you don't even need a face. When you're not checking the time, your watch will look like a stylish wrist cuff or bracelet, but you won't need to grab your phone to check the time.
The face of the watch might be similar to an alarm clock, or the LED lights may use a pixelation to create numbers, words or even to imitate the traditional analog clock face. Some companies play with the combination of old and new to prove, once again, that a stylish watch is functional and will remain popular forever. Plus, LEDs eliminate the need for hands and winding, making the watch as silent and effortless and you'd like it to be.
Smart Watches and Wearable Tech
Smart watches have paved the way for a generation of geeks who can't wait to get their hands — or wrists — on a watch that is also a gadget. LEDs enable watches to show other information, too, including text messages and other data streamed from your phone or mobile device. Some smart watches are even able to play games and run apps while others include Bluetooth speakers and even allow you to take a call like you are superspy James Bond. In 2014, "wearable technology" will continue to develop and become available to consumers. This includes devices such as Google Glass and smart watches, which both Apple and Samsung have or are working on.
Part of the success of these technological improvements is due to the companies that have taken an interest in making watches. It's no longer just jewelers and watch makers that have dipped their toe into the watch waters. And playing with materials such as silicone and LEDs enables watch manufacturers to use more colors. Plus, glass becomes a reflective surface that some companies bill as mirrors. There are no shortage or gold or stainless steel watches, the latter of which withstand even the harshest conditions with flying colors, but now your watch can be blue, blue, red or even yellow. This helps watches make a fashion statement in a different way.
If you're a true watch connoisseur, you likely have enough room in your heart and closet for a classic wind-up watch in addition to the electronic watches that utilize technology to provide more functions than ever before.
Related articles