Full Diamond Band Rings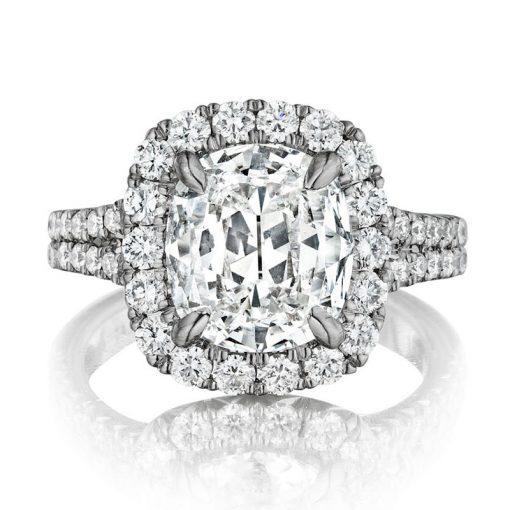 High-end accessories like full diamond band rings are a great way to show off our style, elegance, and glamour. They say diamonds are a girl's best friend, and this old adage rings true. Who doesn't love the sparkle and shine of a high-grade diamond? Not only are these stones stunning to look at, but they can also make our look so much more elegant and glamorous. The thing is, it doesn't even matter what we are wearing. When you pair a full diamond band ring with any outfit, it is going to take it to a whole new level of glamour.
There are tons of different styles to choose from with this type of ring. Whether you want something dainty or bold and eye-catching, these accessories will elevate your look. You can easily choose a ring that will become part of your signature look. Or, you may want to choose a ring that is for special occasions only. Whatever your reason, we are sure you'll fall in love with this style of ring.
Different sizes, shapes, cuts, and configurations make this a versatile type of ring. Whatever your style, whether it is classic and traditional, or high fashion, will work incredibly well with one of these rings. There are so many styles to choose from, you will easily be able to find the perfect ring to fit your taste and style. Some people like large, bold accessories. However, others like something a bit more muted and underrated. No matter what your preferences or style, you can find a full diamond band ring that will perfectly suit your needs.
Take your time when choosing one of these rings so you can be sure that you are getting exactly what you want and need. Take your lifestyle and preferences into consideration.
Instant Elegance
The thing about a diamond ring is that it adds instant glamour and elegance. It doesn't matter where you are or what you are wearing. You could be at the grocery store in jeans and a t-shirt. If you pair a full diamond band ring with this casual look, suddenly the outfit has an elegance and class that is unlike anything you'll see elsewhere. Who doesn't want to look like they are in high style at the grocery store? A simple accessory can give you this look and feel.
High-grade diamonds have a quality you can see. Depending on the cut and shape you choose, the stone will refract varying amounts of light. This will affect the amount of sparkle and shine it has. For those who want a ton of bling and shine, round brilliant-cut or step-cut diamonds are a great choice. Other people want to bring the focus on the stone itself. Some cuts, like cushion cuts, are great to accentuate the quality of the stone. This cut allows you to see the depth and interior of the stone. These cuts show any flaws the stone may have. This is why you only want to choose stones of the highest quality if you want this type of cut.
Whether you want a full diamond ring for daily wear or for special occasions, there are so many options available to you. A ring like this can easily become part of your signature look. Who doesn't want to be the style icon of their friend group? Well-chosen accessories can really take your look to a whole new level. Carefully selecting accessories that complement each other and your sense of style will let your inner fashionista shine through. 
Extra Sparkle and Shine
Diamonds have a reputation for glamour and quality. This is due in part to their rare nature. However, the amazing sparkle and shine also have a lot to do with this. With a full diamond ring, you can really add to the sparkle and shine of your look. Depending on the size and cut of the stones you choose, you will get varying degrees of sparkle.
One of the things that set this type of ring apart from others is the accent stones on the band of the ring. Like most diamond rings, these rings feature a main center stone. They may or may not have accent stones that surround this central stone. The band of the ring will also feature diamonds. These stones may encircle all or part of the band. These extra stones give the ring a more unique look and feel. And they also give it extra sparkle.
Some people prefer stones around the band in rectangular or square shapes. These won't refract as much light. However, they do give the ring a spectacularly unique look and feel. Others, however, do want some extra sparkle and shine. For them, something like small brilliant-cut diamonds is a great choice. If you want something a bit daintier, but that still has lots of shine, tiny pave-style stones are a great option. These tiny stones give the appearance of a continual row of diamonds and add to the glint and glamour of the ring.
Different cuts of diamond, whether for the main or accent stones, will mean differnet amounts of light refraction. Think about the amount of sparkle you want for your ring. This will help guide your decision as to what type of main stone and accent stones you want. 
Glamourous and Versatile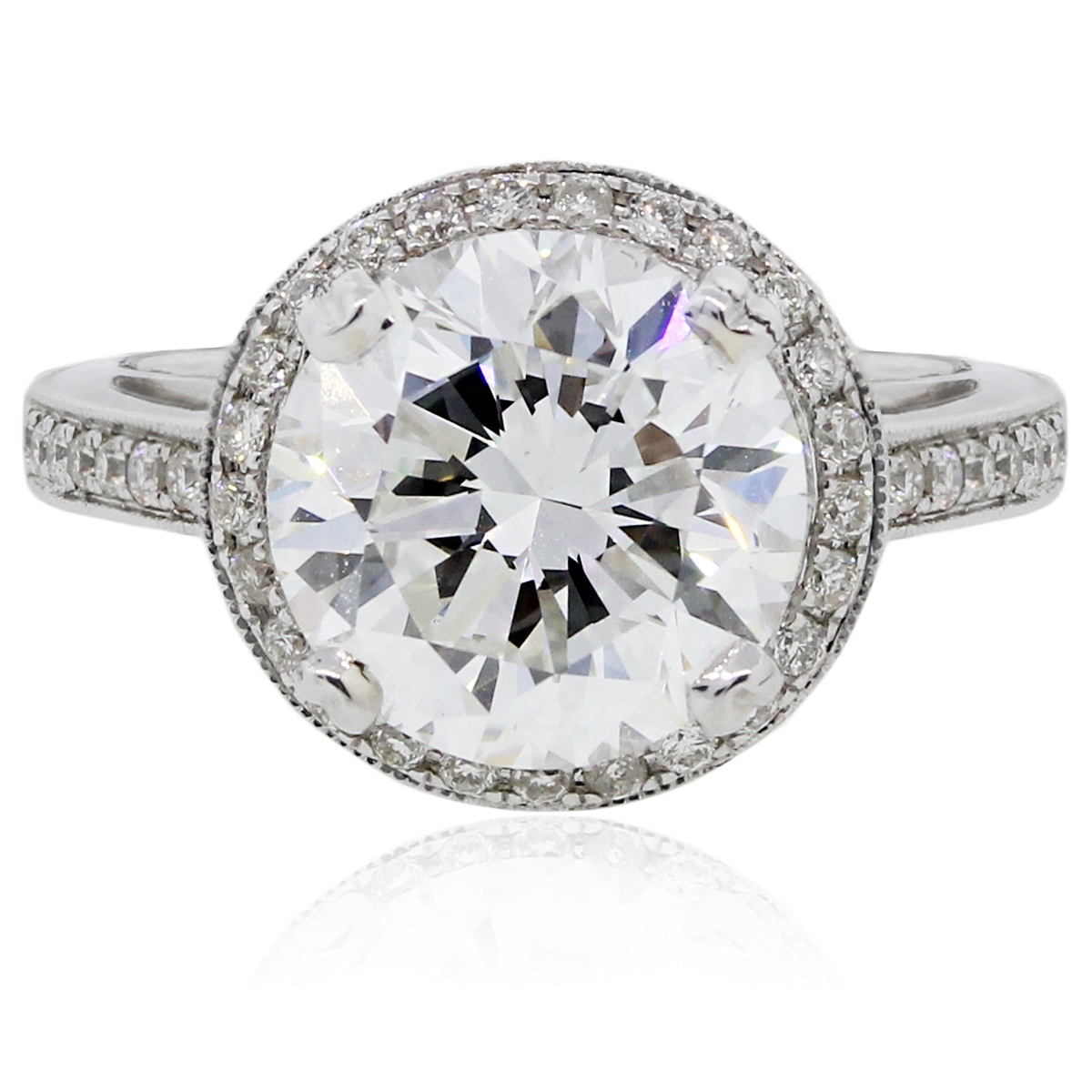 When we think of the most fashion-savvy and glamorous people, they often have quality diamond accessories that play a huge part in their wardrobe. This is because the diamond is timeless. It has elegance and class that is visible to the naked eye. Diamonds look great with pretty much anything. They also work well with pretty much any sense of style. If you like trendy bold fashions, diamond rings look great. Say you have a more traditional and classic style, choosing a full diamond band ring in a classic cut will look amazing. Or, if you have an edgy style, even you can find a diamond ring in a unique pattern or design that will look stunning.

The glamour of the diamond is easy to see. However, one of the things that many people don't consider is just how versatile the diamond is. Diamonds are a hard, clear stone. This means they are durable. And due to their hardness, they can be cut into pretty much any shape or cut you desire. This lends itself to personalization. Since the stone is so versatile and can be cut in so many different ways, it is easy to find the perfect configuration for you.

Highly Customizable
Not only are there tons of cuts, shapes, and sizes to choose from, you can also choose a ring that uses diamonds to create a pattern. Say, for example, you are a nature lover. You can find full diamond band rings that use the stones to create the pattern of a flower. This allows you to show off your love for nature without sacrificing glamour and elegance. 

And, as we mention earlier, a full band diamond ring goes with just about anything. Whether you are spending the day in the office or a night out with friends, this style of the ring will look amazing. 
A Quality Accessory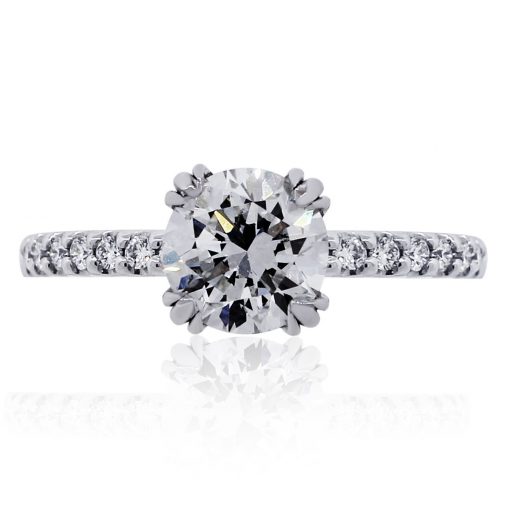 What makes an accessory a quality accessory? Well, first and foremost is the materials that feature in the accessory. The materials should be of the finest quality you can afford. You can see the quality of pure metals and clear gemstones. If you really want the accessory to show your appreciation of the finer things in life, you will want to choose a quality stone. From the very beginning of the process, quality should be the focus of any piece you choose.

A full diamond band ring that features the highest-grade diamonds will show its quality and versatility well. Another great thing about these rings is that they work so well with different fashions and for different occasions. Styles and trends come and go. However, there are some styles that just never go out of fashion. Full band diamond rings are just one of these styles. These rings look great with fashions of today, just as they will with fashions of tomorrow. There is a good reason that this has long been a really popular type of ring.

Versatility and quality make for a timeless accessory that will work with changing fashions and times. 
Full Diamond Band Rings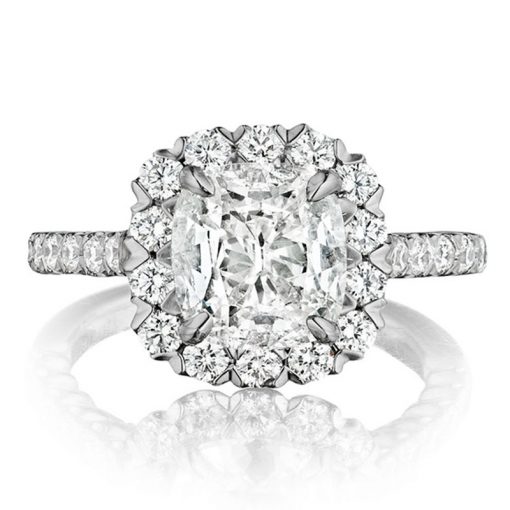 Full diamond band rings come in a wide range of shapes, types, and styles. From a classic style to a bolder and more eye-catching style, this is a truly versatile ring. If you prefer classic designs, you may want a ring that features a large central stone in a square or round cut. The stone will be by itself. The band of the ring will feature smaller accent stones. These can be in any cut or shape, depending on your preferences. Or, say you like high glamour and want to maximize the sparkle and shine of the piece.

In this instance, you can choose a huge, eye-catching center stone. You may want the extra sparkle and shine that comes with accent stones that encircle the main stone. This is an extra ring of sparkle and shine that will refract light and add to the elegance of the piece. Again, like all full diamond band rings, the band of the ring will feature smaller stones that accent and enhance the overall look and feel of the piece.

You may want a simple, classic style, or you may want something more stylistic. You can easily find full diamond band rings in either of these styles. There are options that use the stones to create geometric or other patterns that allow you to express your personal style and what is important to you. 
Show Your Personal Style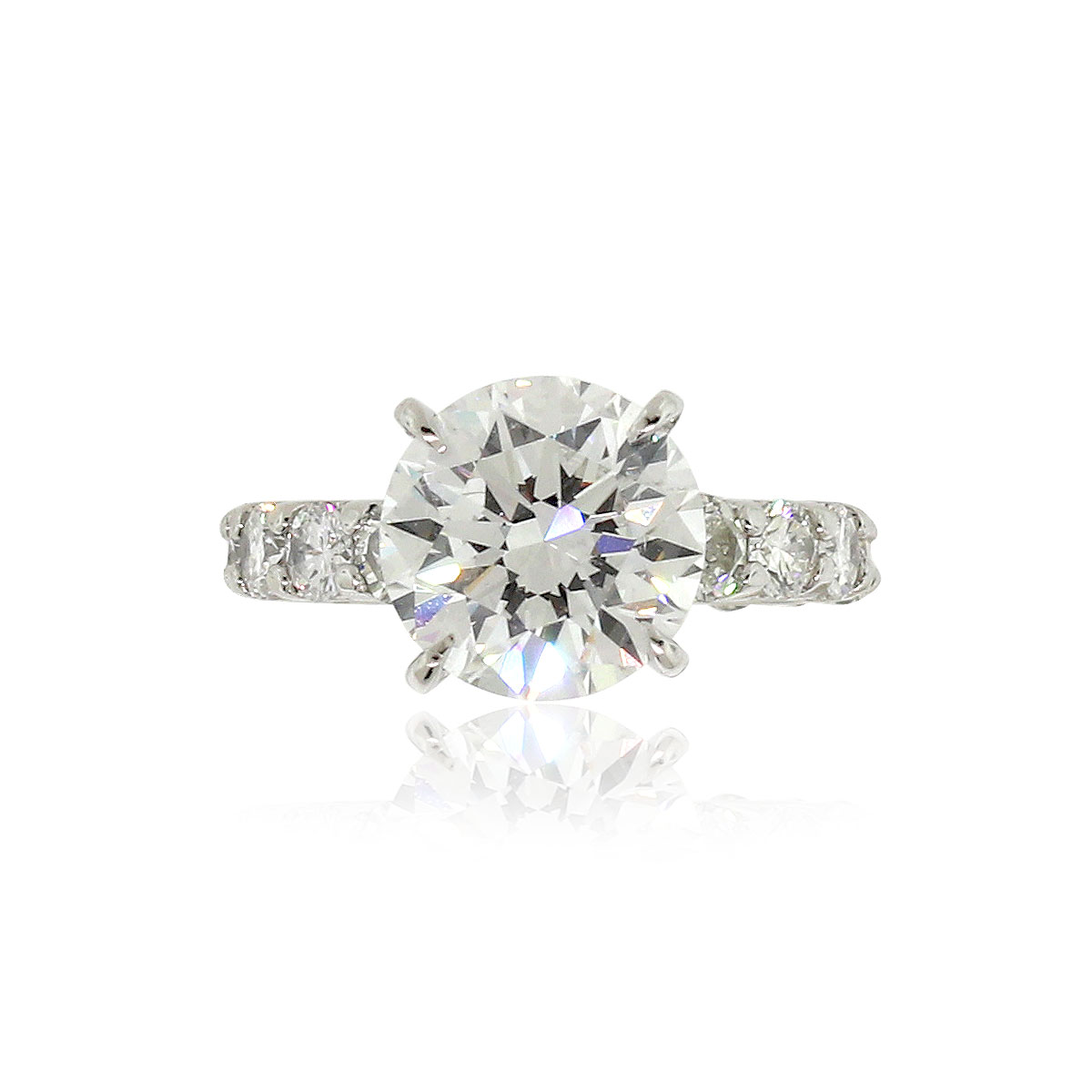 The accessories we choose show our personal style just as much as the clothing we select. This is why it makes sense to take our time and select the perfect accessories to meet our needs and preferences. The accessories we choose give others the first impression and this is incredibly important. Most people want to give the best possible first impression and we can do this in how we dress, adorn, and carry ourselves.

Full diamond band rings are a great way to show off our appreciation for the finer things in life. They can give our look that put-together look of effortless elegance that so many of us covet. Regardless of what outfit we pair one of these rings with, the look will instantly be elevated. No matter what we are wearing, one of these rings gives us instant elegance and glamour. Whether we are wearing a formal dress or jeans and a t-shirt, you can instantly take this look to a level of high fashion with a full diamond band ring. 
In Closing
When it comes to sparkle and shine, nothing beats the diamond. What material has a closer association with luxury and glamour than the diamond? This is why diamond rings are still such a popular accessory and have been for centuries. The great thing about diamonds is that they are versatile stones. They are durable and can be cut into a huge range of shapes and styles. This makes the stone really amenable to a huge range of styles. Whether you prefer classic and traditional styles, or you have a trendy, eye-catching look, full diamond band rings look amazing.
Pair any outfit with a full band diamond ring for a look of instant glamour. And the great thing about this type of ring is how versatile it is. You have a ton of choices for shapes, cuts, and sizes of stone. From dainty, elegant, and feminine styles to trendy, bold, and eye-catching, there are options for everyone. The shape and cut of the accent stones you choose will give the ring very different looks and feels. Take care when choosing the right ring for you and you will have an accessory that will stand the test of time. This is a timeless style that never goes out of fashion and looks amazing, even with ever-changing styles and trends.