The 5 Best Car Shows In Boca Raton

South Florida and car culture go together like a horse and a carriage. The beautiful, always-sunny weather, high-rollers, and smooth flat streets make South Florida one of the most car-friendly places on the planet. Palm Beach County, the home of Boca Raton, South Florida, is a hot zone for classics, concepts, exotics, and more, and Boca Car Shows are world class and extremely well-known in the Sunshine State.
We wrote this article to present to you the best car shows Boca Raton has to offer. Each car show in Boca Raton has its own uniqueness and all of them are must-sees for car enthusiasts. Get your planner ready, because it's time to shine with the best cars the world has to offer.
The 5 Best Car Shows in Boca Raton for Car Enthusiasts:
The following car shows are not in order by which is better, we have listed them by frequency. We started with yearly then monthly car events in Boca Raton. Dig in…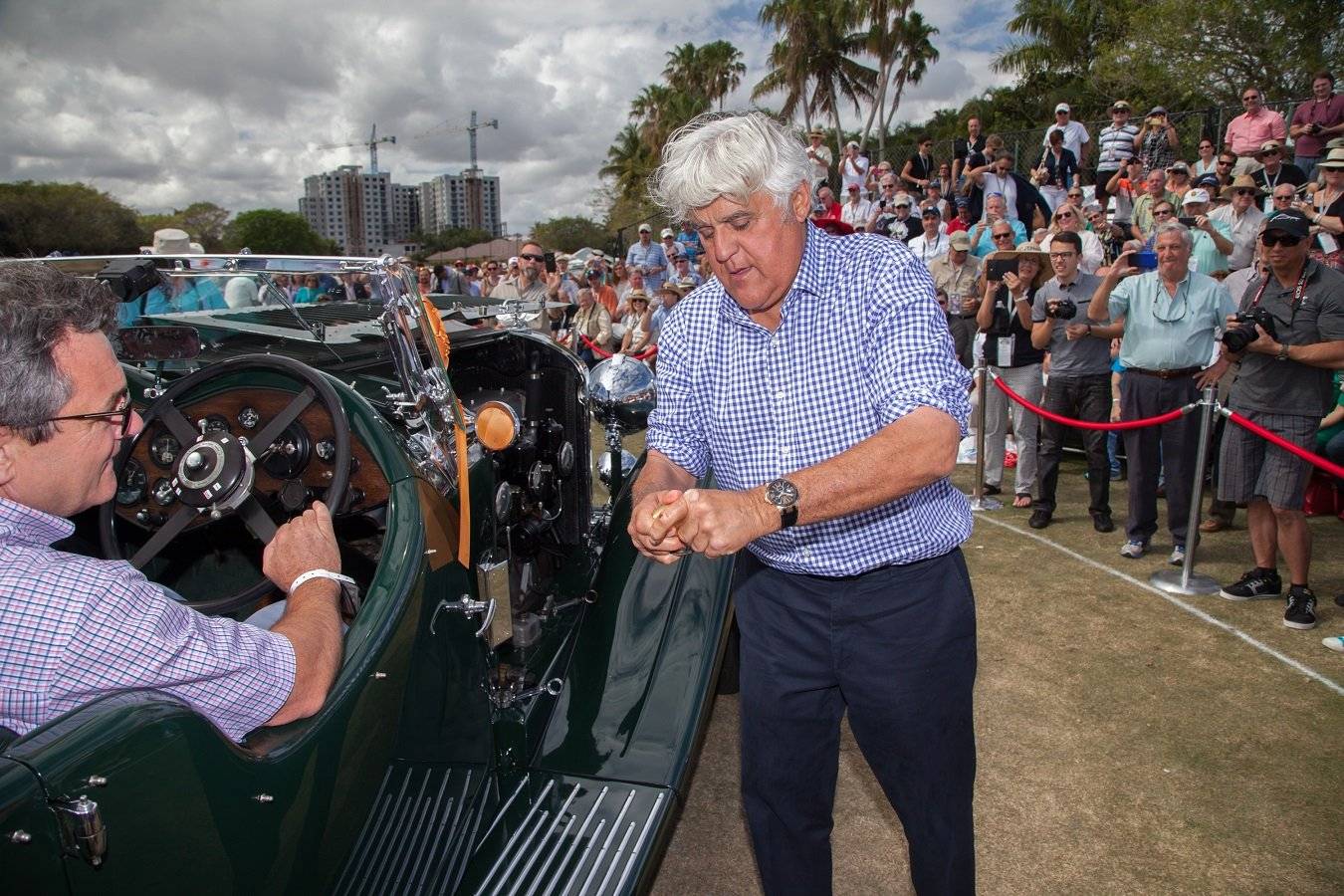 About Concours d'Elegance
This is an incredible event that is held at the illustrious Boca Raton Resort & Club. d'Elegance car show is held every year at the end of February on a weekend, and it continues to grow in popularity as one of the most prestigious car shows in South Florida. This past year's Concours d'Elegance was the 13th Annual Boca Raton Concours d'Elegance.
The Concours d'Elegance Car Show Event in Boca Raton Rundown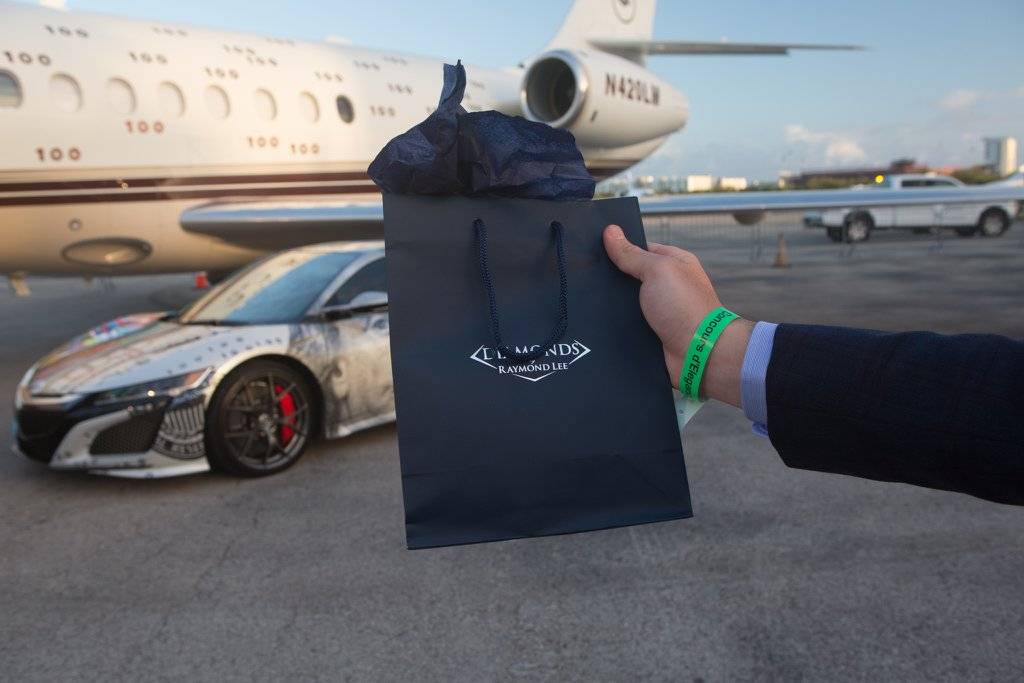 It starts on a Friday night, with the Hangar Party at the Boca Raton Airport, which is covered by the "duPont Registry Live!"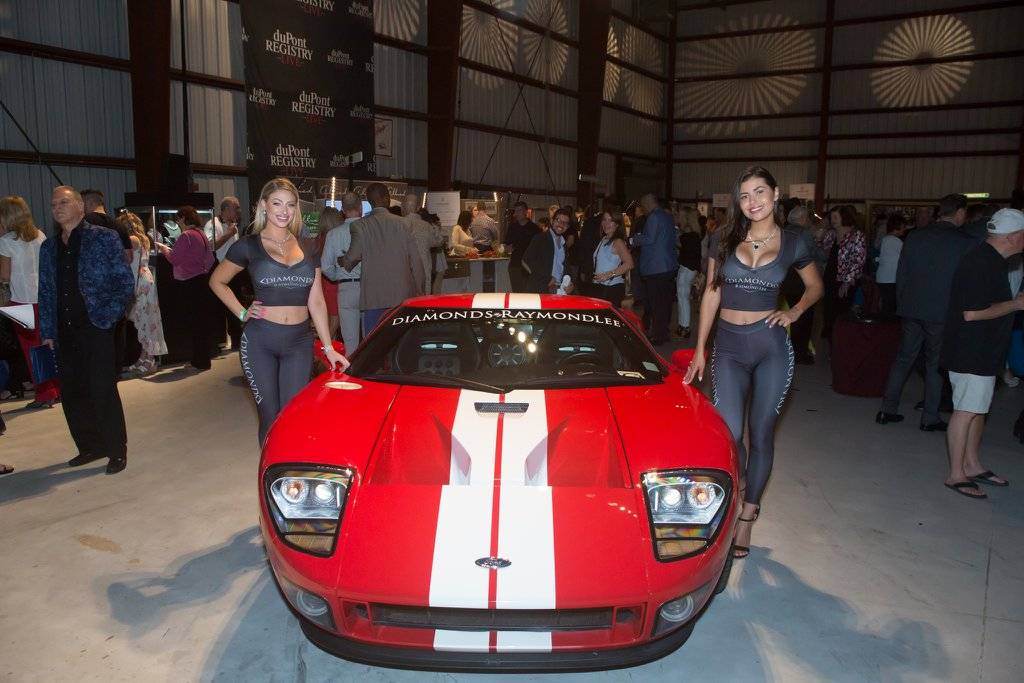 Then, Saturday night, everyone partakes in a black tie gala dinner and live auction. A prominent Automotive Lifetime Achievement Award is bestowed to an influential person in the automobile industry.
Saturday night always ends with a famous entertainer, this past year was Jay Leno and Tim Allen.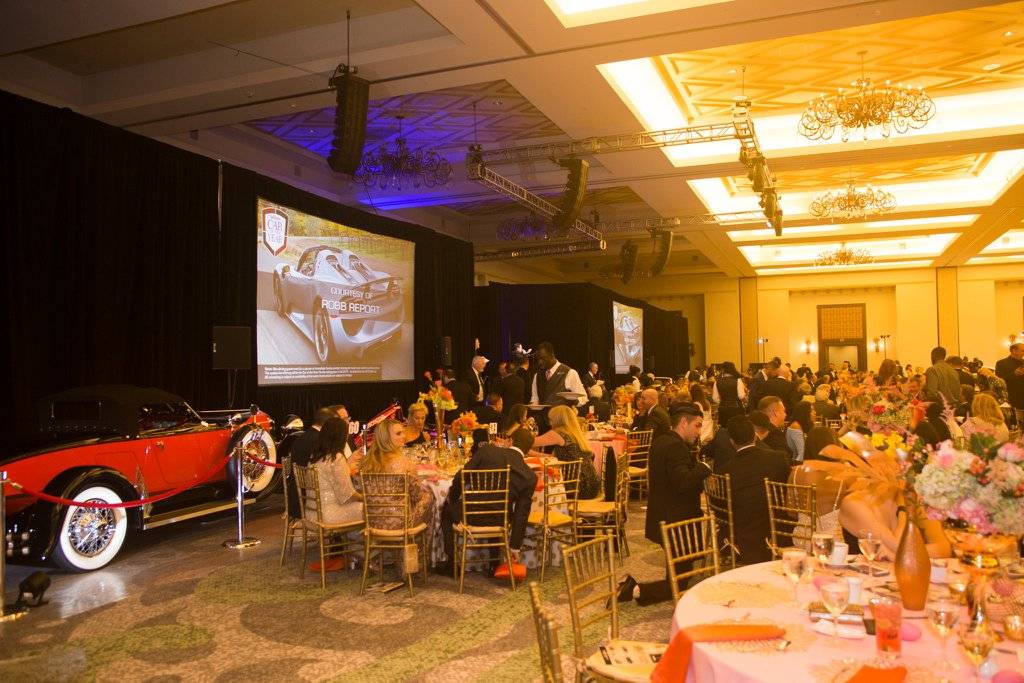 Finally, Sunday is the main event. Car aficionados from all walks of life cruise through the finest vehicles imaginable and the judging process, with a celebrity judge, begins. The cars are judged on a few criteria.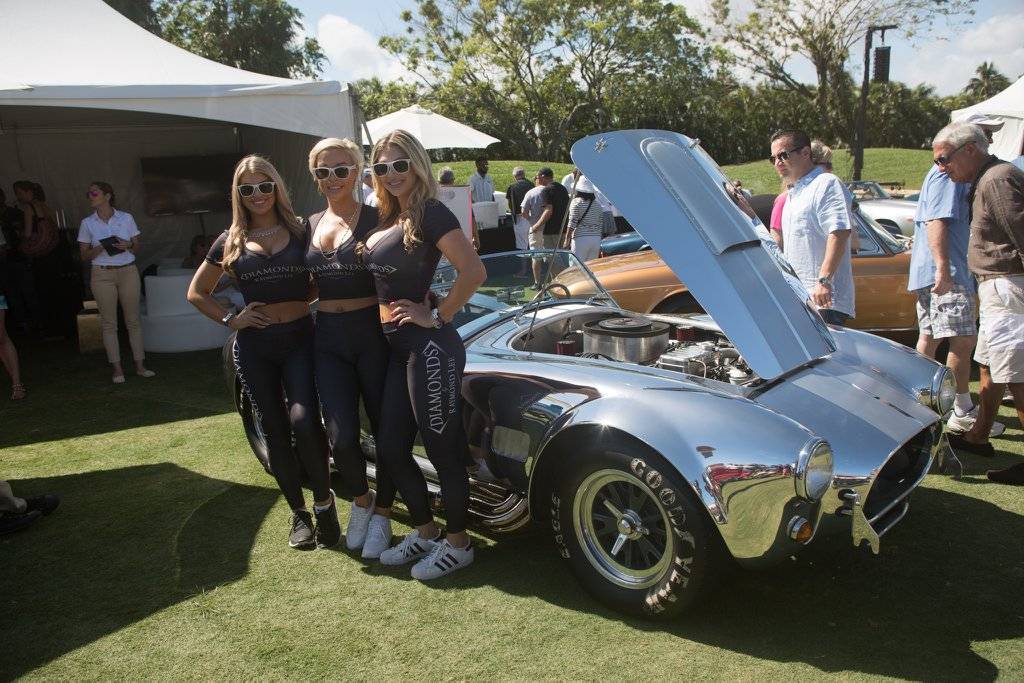 The vehicles are judged on their exterior (worth 40 points), interior area (worth 20 points), engine area (worth 20 points), and overall presentation, visual impact, and the car's significance (all worth a combined 20 points).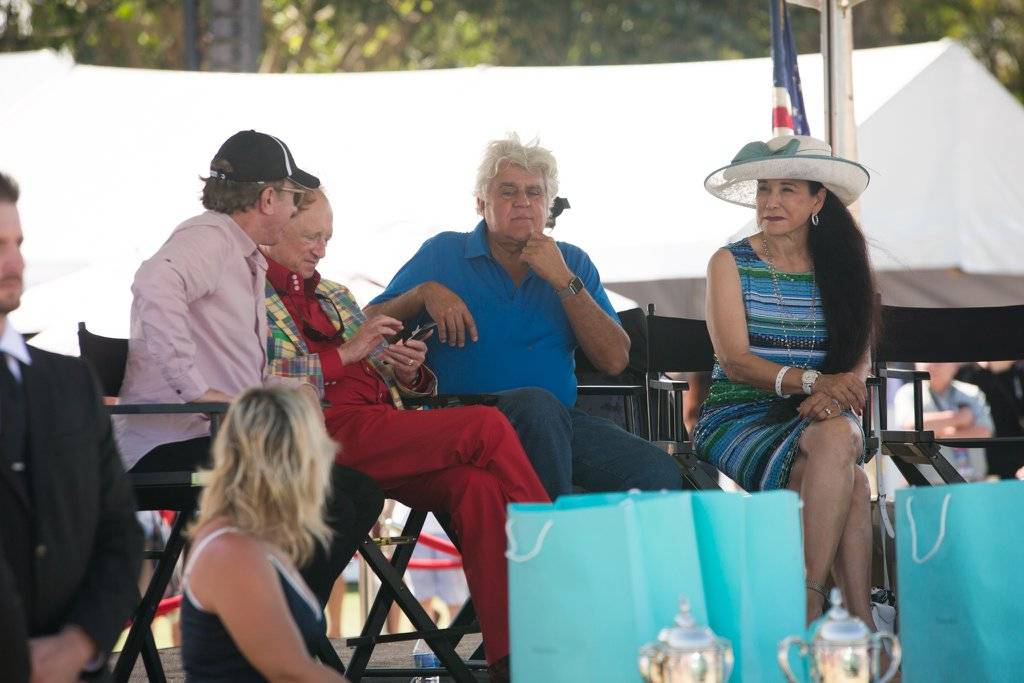 This Boca Raton car event offers an amazing venue, top-notch spa, outstanding golf and tennis facilities, making for a spectacular winter holiday that every car enthusiast should experience. The classic cars, exquisite cuisine, awesome entertainment, and perfect sunshine that is South Florida are just a few reasons why Boca Raton Concours d'Elegance is known globally as the epitome of vintage car shows.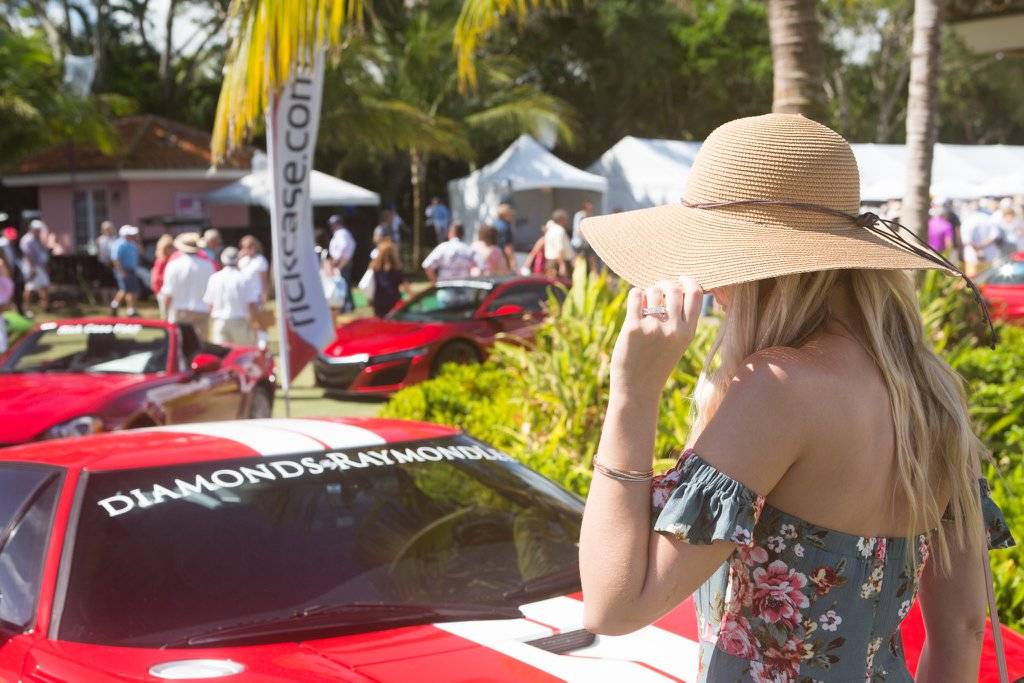 Charity & Sponsors
Each year the Boca Raton Concours d'Elegance raises money for the Boys & Girls Club. The Boca event is also a great opportunity for companies to promote their brand. There are different levels of sponsorship. Many sponsors also donate items to the Concours d'Elegance auction to help raise money for the Boys & Girls Club of Broward County.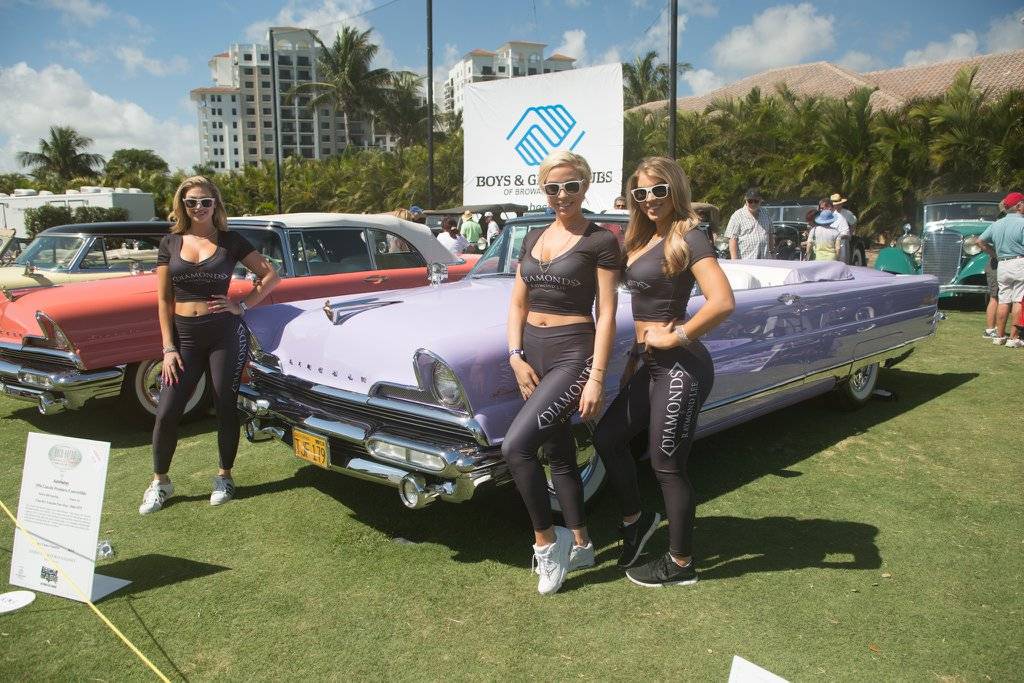 If the Concours d'Elegance sounds like a car show event that you would enjoy, whether to display a vehicle, have a vehicle judged, or simply to just attend, below are links for you to join the 2019 14th Annual Concours d'Elegance in Boca Raton:
The 2019 Boca Raton Concours d'Elegance will be held from February 22-24.
Application to have your car displayed or judged (rules apply).
Winners of Last Year's Boca Raton Concours d'Elegance:
2. Mizner Park Car Show (Annual Fathers Day Car Show in Boca Raton)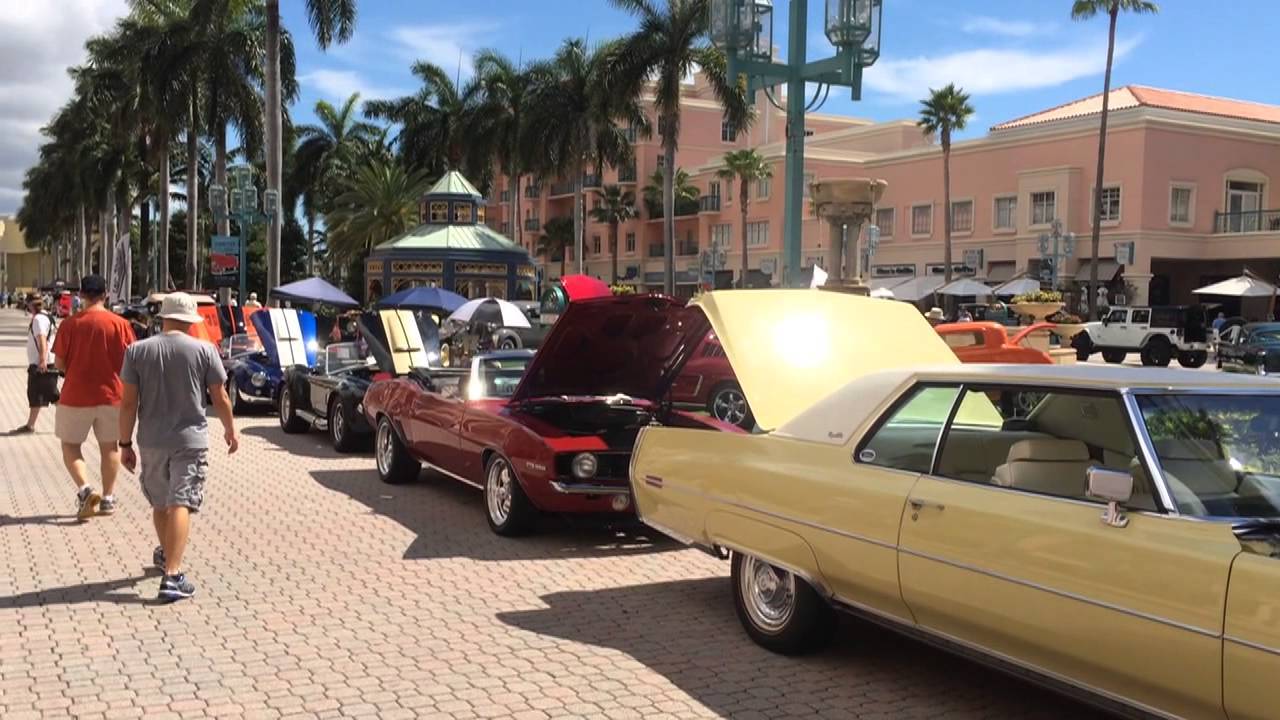 Mizner Park Downtown Drive Car Show, which is held annually on Father's Day, is the kind of car show that literally everyone will enjoy. Over 100 cars show up to this Boca auto show. The streets of Mizner Park line with antiques, classics, street rods, muscle cars, custom builds, racecars, supercars, sports cars, luxury cars, imports, exotics, hand-built cars, and even one-of-a-kind models, all of different makes and models, ranging from the early 1900s to present day vehicles.
When is the Downtown Drive Car Show?
The car show is held from 9 am to 3 pm at Mizner Park, located at 327 Plaza Real in downtown Boca Raton, every year on Father's Day. This is without a doubt a stellar place to take your father on Father's Day. Whether he is a car enthusiast or not, the Mizner Park Car Show is a celebration he won't forget. Not only will dads enjoy this car show in Boca, this fun for the whole family. Who doesn't like to feast their eyes on some of the best cars in the world?
There is so much to learn at this auto event in Boca, and all the wonderful people there displaying their vehicles love to educate and tell stories about their fantastic cars. Although cars are the main attraction, that's not all this car event in Boca Raton has to offer. There is music, shopping, delicious food, a children's activity area, a Touch a Truck display with vehicles from the City of Boca Raton Police and Fire Departments, and more…plus, parking is free and all the activities are too. Furthermore, it's free admission to the public!
However, there is a fee for cars and car clubs who want to display a car (or cars) – $25 if you pre-register or $30 if you pay on the day of the event. This will secure you a spot to park and set up shop at the event. The best part is, all the proceeds go to charity.
Charity
As with most car shows, a charitable contribution is the main aspect of the event. The Downtown Drive Car Show at Mizner Park gives all the proceeds raised through the car show, along with any charitable donations, to the Make-A-Wish Foundation of Southern Florida. For those who don't know what the Make-A-Wish Foundation is, it is an extraordinary non-profit organization that grants the wishes of children with critical, life-threatening illnesses, in attempt to give strength and hope to the children and their families.
3. Diamonds and Donuts Boca Raton Car Show (Monthly Auto Show in South Florida)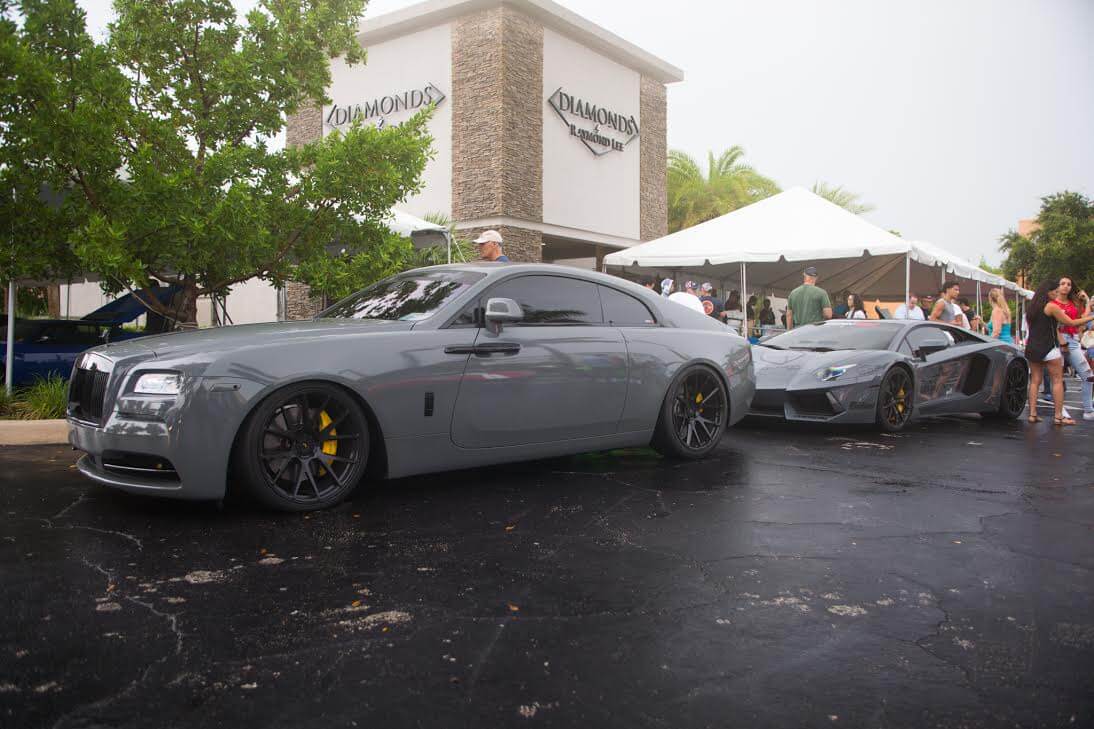 Diamonds and Donuts at Diamonds By Raymond Lee is a fairly new car show in Boca Raton, however, that doesn't mean it lacks in quality. In fact, this is easily one of the best South Florida car shows. The array of exotics, luxury, sports, and supercars at the Diamonds & Donuts Car Show has taken the town by storm. People from all over South Florida come to Diamonds and Donuts Car Show to show off their cars, some of which are worth over $1,000,000.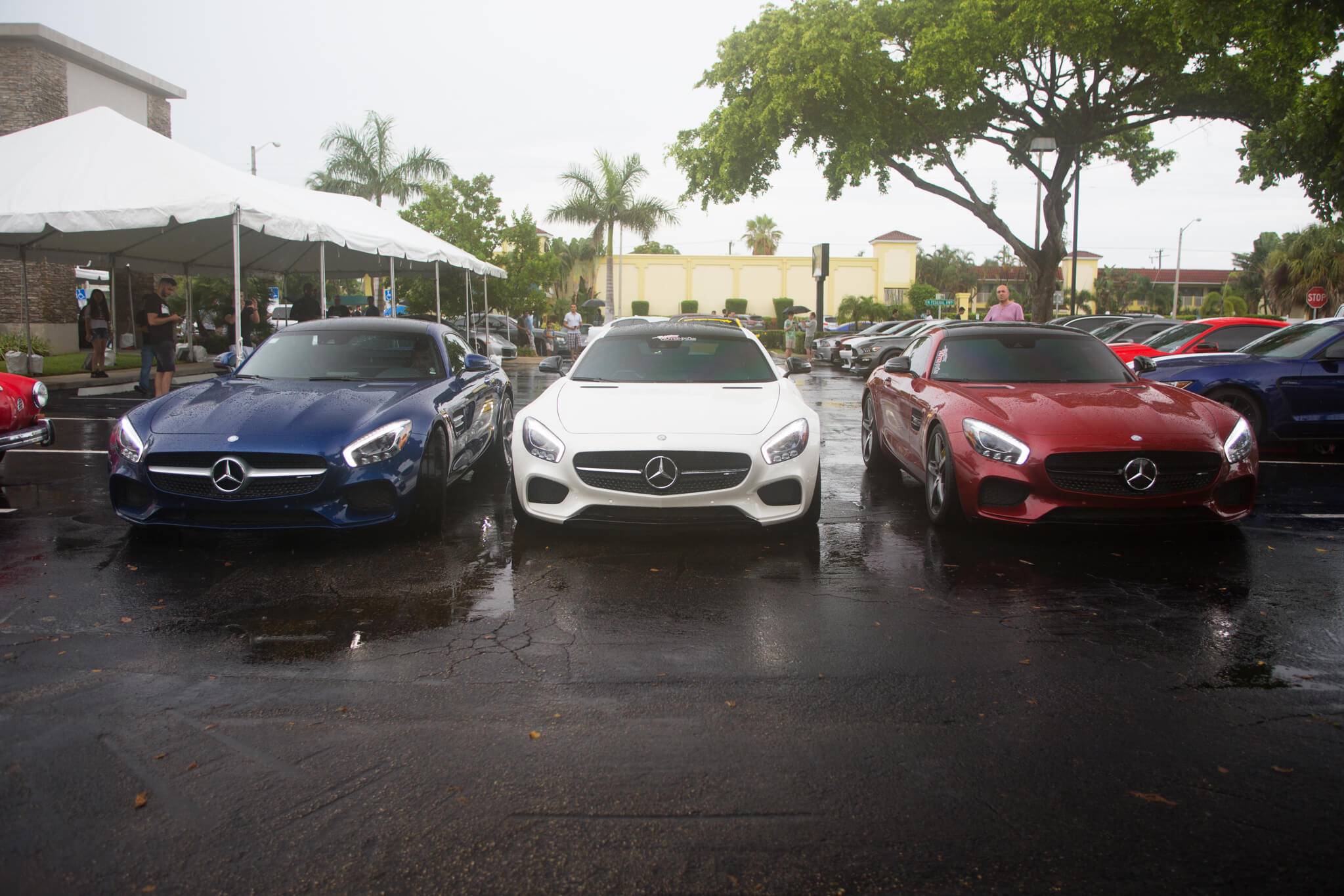 About the Diamonds and Donuts Boca Raton Car Show
The Diamonds and Donuts Boca Raton Car Show had their first event in April of 2017. The vision was to bridge the grandeur of collector cars and luxury diamond jewelry in an effort to support causes that have a profound impact on our country.
It started with a bang and ever since it's been a huge success both in raising money for local charities and gathering the most influential ballers in South Florida, MONTH AFTER MONTH.
Diamonds and Donuts Car Show is becoming recognized as South Florida's TOP car event. You should definitely stop by to see it for yourself.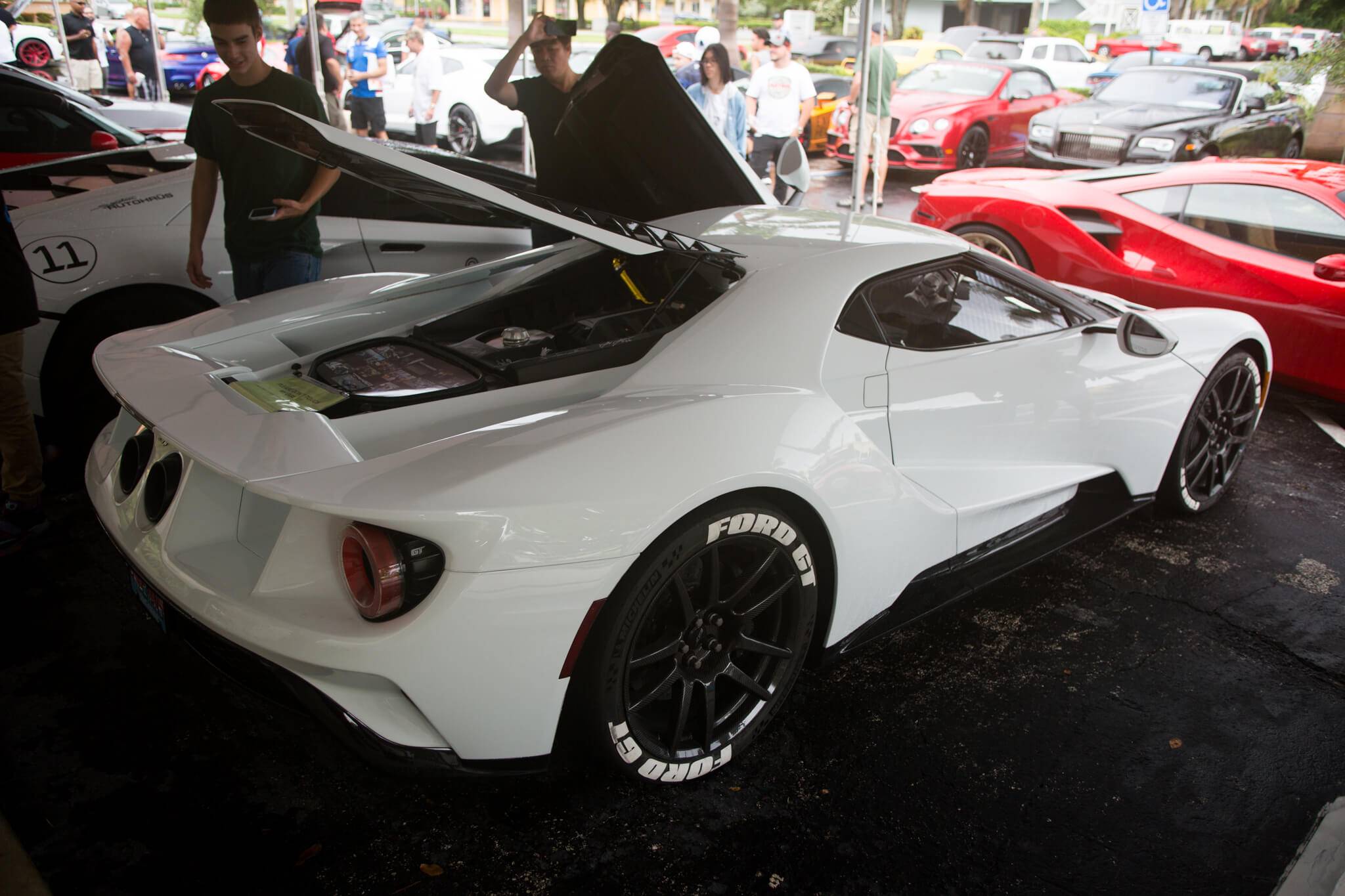 This Boca car show event features the hottest cars you could ask for, local businesses who want to network and share their passions, delicious snacks, hot or cold coffee, swag bags, an exceptional giveaway, gorgeous Diamond Girls (Diamond By Raymond Lee), and some of the finest jewelry, diamonds and watches the world has to offer. Oh, and of course, DONUTS.
Diamonds and Cars are like two peas in a pod. The combination makes your eyes sparkle, and it will inspire you to achieve and share greatness. Brands like Rolex, Cartier, and Tiffany AND cars like Aventadors, 458 Speciales, and Wraiths are on the menu at Diamonds By Raymond Lee's Diamonds and Donuts Boca Car Show.
Some of the car brands you'll find at Diamonds and Donuts:
McLaren, Ferarri, Lamborghini, Porsche, Aston Martin, Audi, Nissan, Dodge, Ford, BMW and much more.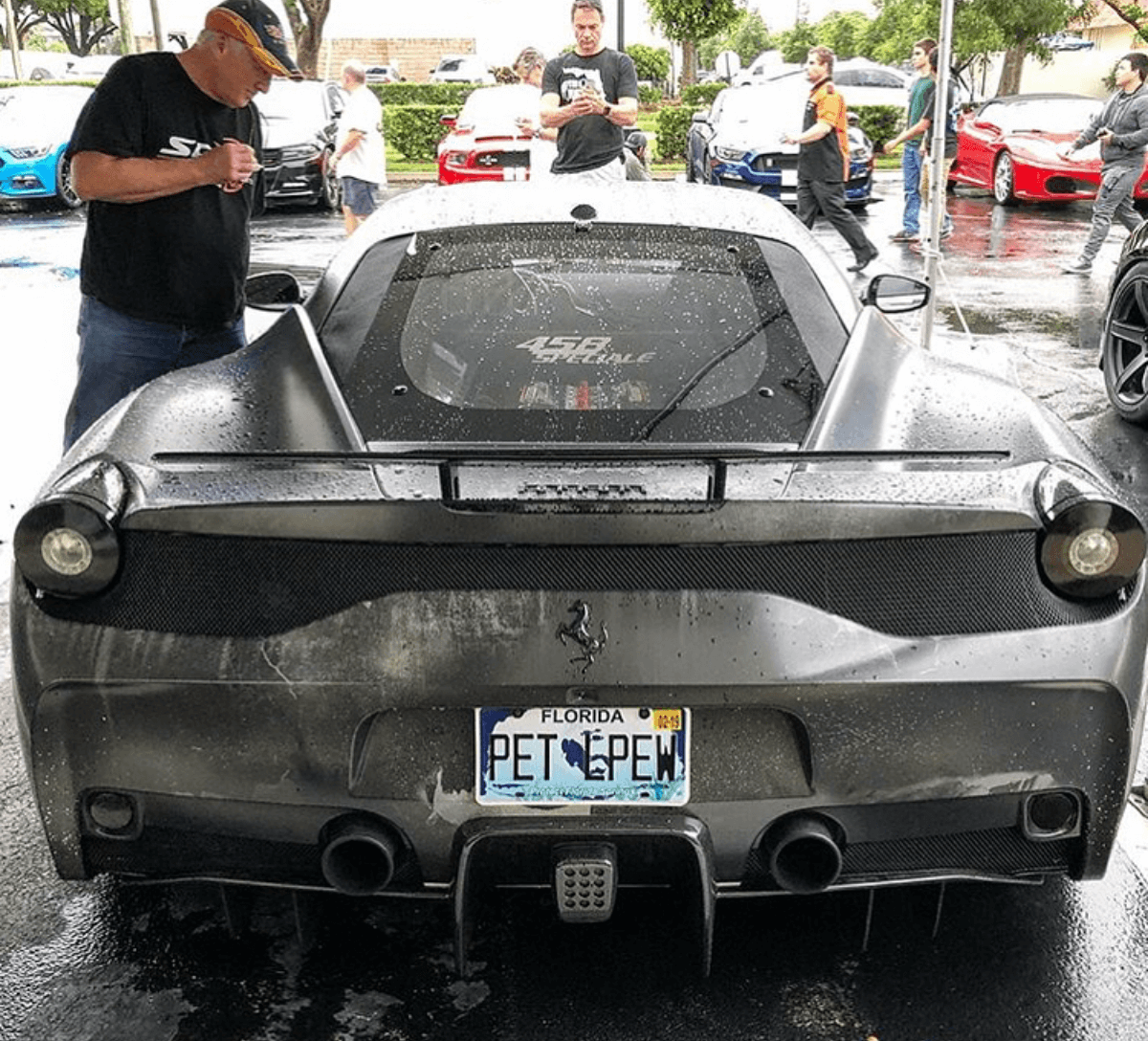 Charity
Diamonds & Donuts raises money and provides other charitable contributions to organizations like the Boy's and Girl's Club. Previous events successful raised money for a local high school named Majory Stoneman Douglas after a terrible tragedy struck the school. Most recently, Diamonds and Donuts raised money for Military Heroes. Military Heroes is a non-profit organization that helps military veterans achieve a successful return home.
Diamonds and Donuts Boca Raton car event is able to combine local charitable efforts with a fantastic car meet in Boca Raton extremely successfully, making their Car Show a major accomplishment for the community.
When is the Diamonds and Donuts Boca Raton Car Show?
Come to Diamonds by Raymond Lee on Sunday, March 3rd from 9 am to 2 pm for the next Diamonds & Donuts exotic car show in South Florida.
Enjoy breakfast snacks, BBQ, a jewelry giveaway, a live DJ and more!
The BBQ runs from 11 am to 2 pm and all of the proceeds will be going to the charity we are working with for the month.
Note: The BBQ is all you can eat and it comes with a small donation. Giveaway raffle tickets and wristbands will be sold during the event. If you plan on joining, please sign up here.
You can also follow us on Facebook to sign up on our event page.
This next event is going to be massive. Besides the charity BBQ, which is always a hit, we are going to have a delicious complimentary breakfast, live DJ, and a special jewelry giveaway. We already have a big RSVP list with some supercars and exotics that are sure to drop jaws. We are super pumped for the next Diamonds and Donuts car show in March.
Diamonds and Donuts is a monthly car show, but the date changes each month, so stay tuned to the Diamonds and Donuts Instagram page.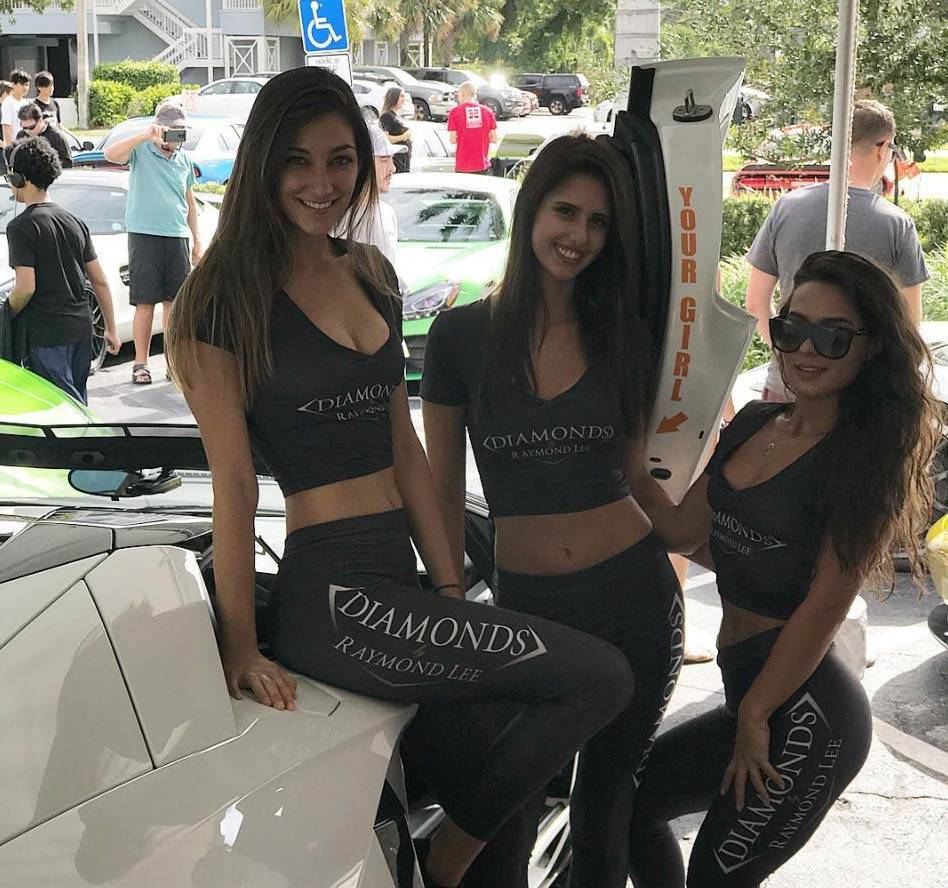 How to attend the Diamonds and Donuts Car Show?
Diamonds and Donuts South Florida Car Meet is completely FREE for anyone and everyone, both spectators and those who want to show off their vehicle. Whether your ride is worth $3,000 or 3 million dollars, all automobiles and motorcycles are welcome.
With that being said, we DO require reservations for those who want to display their ride. This way we can book your space in our lot.
If you plan on bringing your car for exclusive parking for the next event, please sign up here. We look forward to hearing from you and seeing you at the next show!
4. Packy's Cruise In's Auto Show (Monthly Car Show Boca Raton Florida)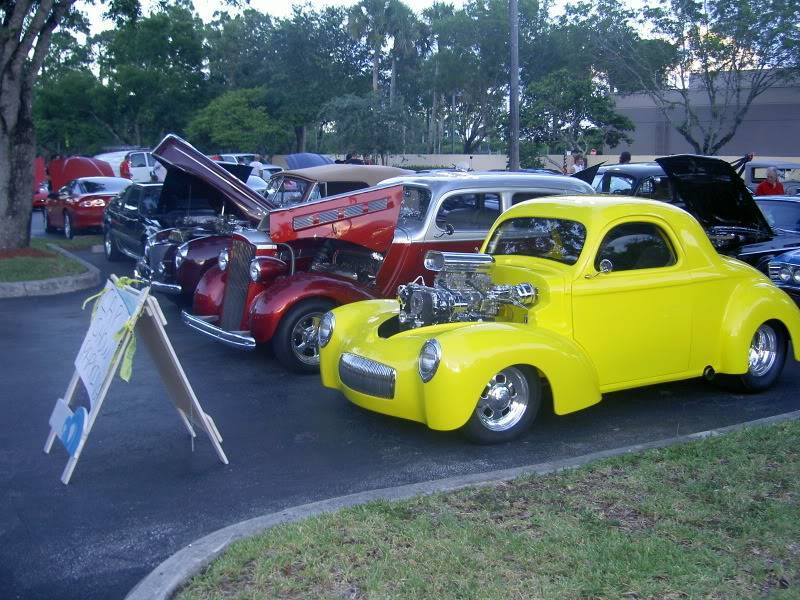 Cruise Night hosted by Packy's Bar and Grill was created for car enthusiasts who love muscle cars and vintage automobiles. Their goal is to provide a place where owners of muscle cars can gather to share their passion for the auto industry.
Packy's Cruise In Auto Show is a monthly Boca Raton car show with an open invitation to all. There are always a plethora of muscle cars from all makes and models. Price isn't a factor for bringing your car, but muscle is. No matter what kind of muscle car you own, you can take part in this monthly car show, though. People show up with old classics to modern day beasts. You will see cars such as a 1970 Roadrunner, Charger SRT 392 Hemi, Go Mango Challenger T/A, and Dodge Challengers. Also, you don't need to bring a car to get in on the fun. Everyone is welcomed and appreciated. If you love muscle cars, you'll love Packy's Cruise Night car show.
Cruise Night meets the second Saturday of every month at:
Packy's Bar and Grill
11379 W Palmetto Park Rd.
Boca Raton Fl. 33428
The shows run from 5:00pm until 9:00pm, weather permitting.
Packy's Bar and Grill sponsors Cruise Night in Boca Raton, and trophies are given out to certain cars each Saturday…depending on how well the car flexes its muscles.
5. Supercar Saturdays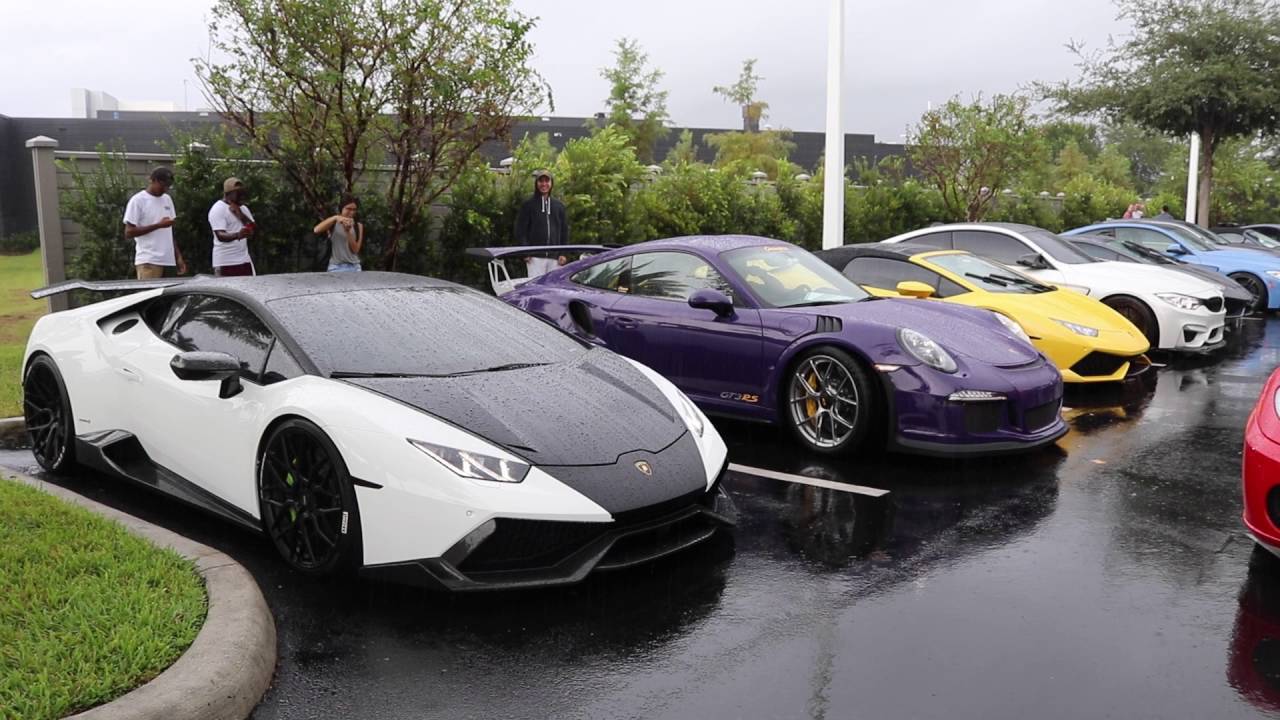 Here is a Broward County car show that meets every month. Supercar Saturdays is hosted by Lamborghini Broward on the second Saturday of each month. They hold the event from 10am to 1pm. And, the hottest cars and exotic vehicles in Broward County, Florida, come out to play.
Who is Supercar Saturdays for?
Supercar Saturdays Florida is a massive hit with owners and auto-enthusiast. It continues to grow each month, with more cars and bigger crowds. Owners of luxury, classic, sports, super, exotic, and hyper cars appreciate the chance to show off their vehicles and to gather with other owners. Supercar Saturday is a great opportunity to meet those who share the same passion and enthusiasm for fine automobiles.
That's not all, beyond the Supercar Saturdays car show, Lamborghini Broward also hosts brunch events and special drives for supercar owners. These drives create a marvelous sight on our South Florida roads as supercars and exotics flood the streets. It's truly an amazing spectacle.
BONUS: Cars and Coffee Palm Beach (MONTHLY Car Show in Palm Beach)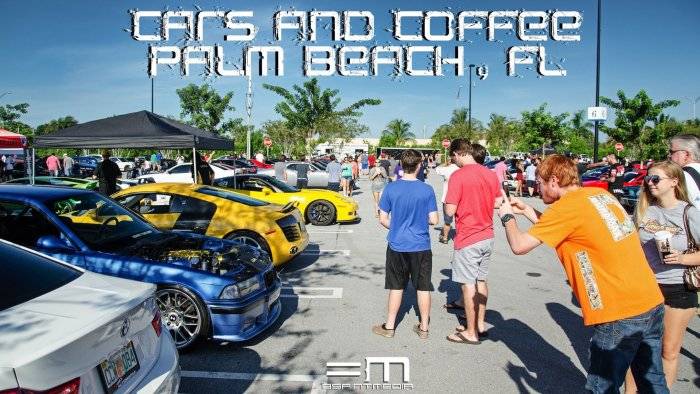 Cars & Coffee Palm Beach Car Show is one of the world's largest and most popular monthly car shows near Boca Raton. They are super influential in the area when it comes to auto events. That is their bread and butter after all. They know everyone in Palm Beach and they always have the hottest, most stellar supercars the state of Florida has to offer.
The founder of Cars and Coffee Palm Beach, John Zelinga, is a car aficionado and full-time First Responder. He has gained a large, devoted, diverse, and passionate circle, which is why his car show is such a hit. In just a couple years, Cars & Coffee has grown to be a world-renowned car meet, taking place every month, without fail.
Influential car event in South Florida
Due to the huge success of Cars & Coffee Palm Beach, John created Art of Speed Auto Events to manage the car show, and as mentioned above, to help other groups, venues, businesses, and clubs develop and/or improve their own auto events. The Cars & Coffee team is results-oriented, and the auto events are entertaining, full of people and cars, safe, and unforgettable.
When attending a Cars and Coffee Palm Beach event, you will feel like you are part of a family. A family that is a huge car community. And that's because you will be the second you step into the auto event.
Stay updated on all of Cars & Coffee Palm Beach's happenings by following the Cars and Coffee Instagram page.
Our Top Boca Car Show Choice: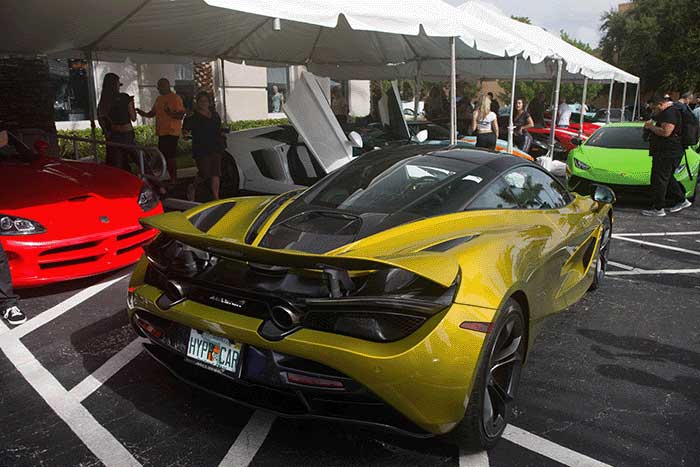 If we had to pick a favorite for Boca Car Shows, we pick the Diamonds and Donuts Car Show. Not because it's our event, but because we truly have created one of the best Car Show in South Florida. Month-after-month Diamonds and Donuts in Boca Raton brings together the best cars in the area, but we also raise money for causes that touch home. We also strive to help other businesses network and grow within the community. The community is everything to us.
We hope to see you at the next Diamonds and Donuts Monthly Car Show on March 3rd, 2019.
What other car shows do you plan on going to this year? Is there a particular one you attend every year? Let us know in the comments below…