Hong Kong International Jewelry Show: Arnav Jewels
Arnav jewels shows off some of the most exquisite jewelry India has to offer. Intricate gold jewelry studded with precious gems, beautiful diamonds and more can all be found in the Arnav Jewelry booth.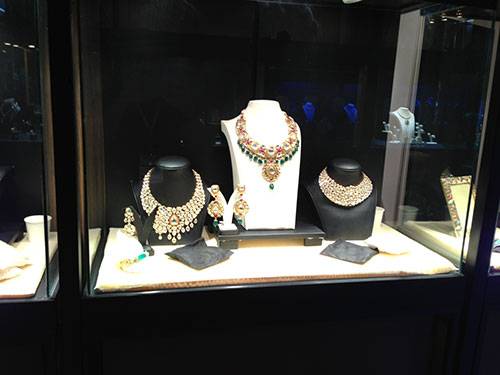 Arnav specializes particularly in rose cut diamonds. They also manufacture custom jewelry and original jewelry. Arnav pieces are handmade and set with precious and semiprecious stones.  As you can see from the photo, Arnav really excels at creating intricate, highly detailed designs. The result is nothing short of opulent.